About Christian Brothers Automotive Castle Rock, CO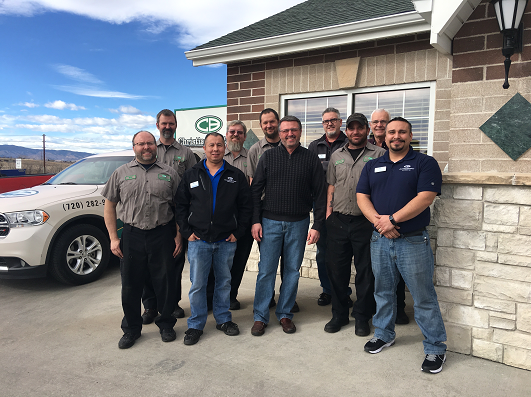 Christian Brothers Automotive is your neighborhood expert on all auto repairs and services. We are here for you and all your family's automotive repair & maintenance needs.
Meet the Owners
Andrea and Steve Peterson
Location Info: 5721 New Abbey Ln, Castle Rock, CO 80108

Steve and Andrea opened their first Christian Brothers Automotive location, Castle Rock, in 2014 because of their shared entrepreneurial spirit and desire to actively serve their community.
Steve began his career in banking, quickly moving into the healthcare industry. With 25 years in healthcare, Steve was ready for an industry change when he found Christian Brothers Automotive. After raising their family in Texas, the Petersons decided to head north where they put down roots in Colorado in 2013.
Andrea also brings diverse experience to her ownership role. After working in marketing and operations for financial services and real estate development companies, and serving in professional volunteer roles, Andrea opened her own business in 2009, ASAP Meetings & Events.
The Petersons have a heart for community involvement and serving others. Steve serves on the Public Works Commission and has been the past Chairman of the Board for the Castle Pines Chamber of Commerce. Andrea serves as an affiliate faculty member in the department of Hospitality, Tourism and Events at Metropolitan State University in Denver. The Petersons have two adult daughters, Megan and Lexi, who both live in Texas.
Please stop in to meet the Petersons and discover Christian Brothers Automotive's "Nice Difference!"