What to Expect With a Cooling System Service
1. Schedule Your Appointment
Whether scheduling online or over the phone be sure and let us know what you're experiencing so we can provide fast and accurate service advice.
2. Diagnostics and Inspections
Drop off your vehicle and the shop will get to work with inspections and diagnostics using the same equipment as the manufacturers to determine issues and next steps.
3. Digital Vehicle Inspection Report and Estimate
Following the diagnosis we will text you a digital vehicle inspection report, containing pictures and videos of our findings and recommendations.
4. Review and Approval
A service advisor will reach out to walk you through the findings and recommendations to determine how you would like to proceed, or you can approve work directly in your DVI.
5. Work Performed or Scheduled
Most work can be completed immediately, or scheduled based on parts and customer availability.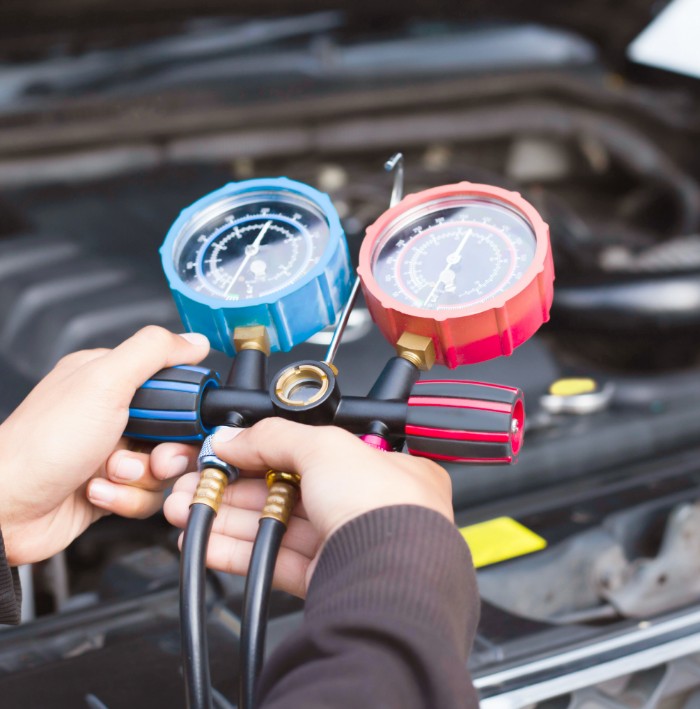 More About Your Cooling System
Keeping your engine at a safe operating temperature is the main goal of the cooling system. The cooling system utilizes coolant (also called antifreeze) to dissipate heat created by the combustion engine. Coolants are typically a mixture of ethylene or propylene glycol with de-mineralized water.

It's also important to note that coolant does not last the entire lifetime of the vehicle. It needs to be monitored. The cooling system doesn't need a full maintenance overhaul with every oil change, but the antifreeze levels should be checked and corrected as needed. It's also important to check the quality of this fluid.
How Christian Brothers Automotive Can Help
Your engine temperature is maintained by a flow of antifreeze, also called "coolant." When we do a coolant flush, we push antifreeze through your car's cooling system to completely clear out the old antifreeze and any contaminants that have built up. All the old coolant is evacuated from the system so that when we put new antifreeze in, it won't just mix with the old. Lastly, conditioners are added to prevent rust and scale deposits, resulting in a new, longer-lasting antifreeze.
Every make and model is different, so the recommended maintenance schedule varies. Check your owner's manual to see when your vehicle needs a coolant flush. Usually, it should be done once a year. If it's been longer since your vehicle received a coolant flush, call your local Christian Brothers Automotive today.
Read More
Read Less
FAQs
Q. "What happens if there is not enough coolant in my vehicle?"

Q. "Does the cooling system affect my vehicle's A/C?"

No, your vehicle's cooling system is an essential function that focuses on regulating the temperature of your engine. If your A/C is not properly working, this is not an issue with your car's cooling system and we recommend reaching out to your local Christian Brothers to have it properly diagnosed.

Q. "What is wrong with my vehicle's cooling system?"

Q. "Why is my cooling system so important?"

The cooling system helps regulate your engine's temperature, which is why regular maintenance is important to protect your vehicle's engine.

Q. "Do you offer a warranty?"

As part of our Nice difference.® commitment to providing our customers the best auto service experience possible, we also offer a 3-year/36,000-mile warranty on all the work that we do. We offer this warranty at every Christian Brothers Automotive nationwide, and it will be honored at any location, regardless of which branch did the initial work.

Q. "Can you provide service under my extended warranty?"

Yes. At Christian Brothers Automotive, we work with all major extended warranty providers to make needed repairs for our customers. If you have an extended warranty, you can discuss your carrier with our team when scheduling an appointment and confirm that the work will be covered. You can find a partial list of the extended warranty companies we work with here.
Have more Questions?
Our friendly auto service experts have the answers.
Call your local Christian Brothers Automotive car shop today
Hear What Our Customers Had to Say About Us
"I liked the customer service and going above and beyond to make sure I was comfortable while waiting in the store for my vehicle work to be done, specifically being offered a nice hot coffee with creamer."

- J.L.