What to Expect With a Suspension Service
1. Schedule Your Appointment
Whether scheduling online or over the phone be sure and let us know what you're experiencing so we can provide fast and accurate service advice.
2. Diagnostics and Inspections
Drop off your vehicle and the shop will get to work with inspections and diagnostics using the same equipment as the manufacturers to determine issues and next steps.
3. Digital Vehicle Inspection Report and Estimate
Following the diagnosis we will text you a digital vehicle inspection report, containing pictures and videos of our findings and recommendations.
4. Review and Approval
A service advisor will reach out to walk you through the findings and recommendations to determine how you would like to proceed, or you can approve work directly in your DVI.
5. Work Performed or Scheduled
Most work can be completed immediately, or scheduled based on parts and customer availability.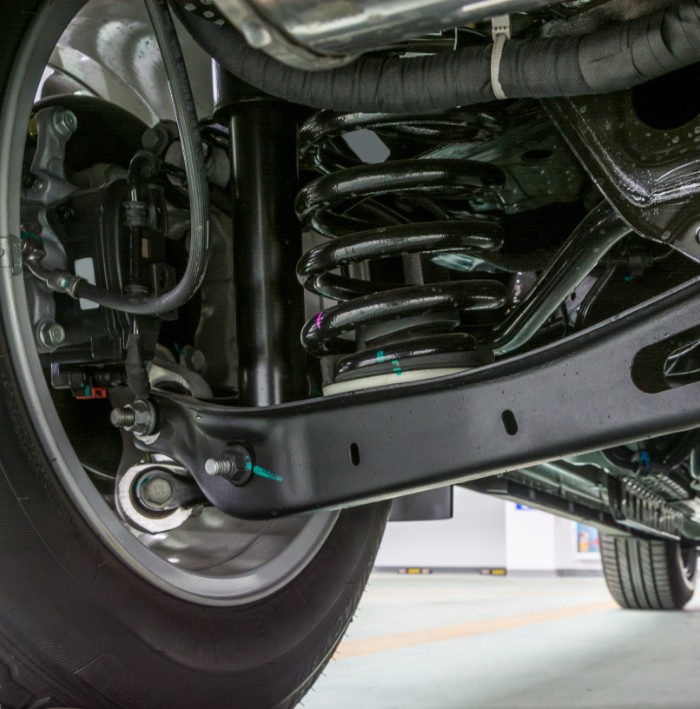 Warning Signs for Suspension Service
Your suspension system is considered part of your drivetrain, and it is integral to your car's functionality. Your car generates tremendous forces, vibrations, and inertia, and for the vehicle's frame to properly withstand them, it must be finely balanced. Your suspension system provides this balance and ensures the smooth, efficient operation of your car.

Bad vehicle suspension can result in:
Unnecessary tire wear
Alignment problems and damage
Vibrations and noise
A healthy suspension and driveshaft system isn't just important to your safety and the integrity of your car, it's also money-saving. These systems contribute to fuel efficiency, which means more miles to the gallon and fewer trips to the gas station.
How We Can Help
To keep your car's suspension system in the best shape for you, your family, and others on the road, bring your car to your local Christian Brothers Automotive shop. Our certified auto technicians can inspect & repair your suspension system. We even cover our work with a 3-Year/36,000-Mile Warranty that expires at whatever limit occurs last.
Read More
Read Less
FAQs
Have more Questions?
Our friendly auto service experts have the answers.
Call your local Christian Brothers Automotive car shop today
Hear What Our Customers Had to Say About Us
"I liked the customer service and going above and beyond to make sure I was comfortable while waiting in the store for my vehicle work to be done, specifically being offered a nice hot coffee with creamer."

- J.L.