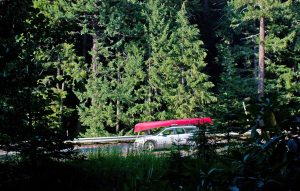 School is out for the summer and it's time for families in Amarillo to enjoy the outdoors! Even as we speak, many drivers out there are planning for long awaited summer road trips. Regardless of whether you're heading out to enjoy the beach or a hike, you are going to need a dependable vehicle to get there safely. The last thing you want is automotive problems throwing a wrench in any summer vacation travel plans. At Christian Brothers Automotive Amarillo, our ASE-certified technicians want your vacation to go as planned and your vehicle to make it through the summer with flying colors.
Grab an Oil Change on Your Way Out
Do you remember the last time you had your oil changed? If it was more than 5,000 miles ago now is the time to do it. One of the fastest ways to wreak havoc on your engine is to let old, dirty oil flow through your vehicle. Oil changes are a quick and easy fix at our local Texas auto repair shop.
Keep Your Windshield Crystal Clear
Before any road trip, it's important to make sure your windshield wipers and the wiper fluid levels are where they should be. Despite surviving the winter, your wipers could still be subject to warping as the heat sets in, rendering them unusable. The weather can be unpredictable. You may unexpectedly drive into chance thunderstorms or a swarm of bugs.
Got Coolant?
If your vehicle is running hot, the summer heat can cause big problems if your coolant isn't ready. Engine heat and summer temperatures can be especially challenging for the engine. Give your car all the help it can get by replacing or refilling your coolant to ensure your vehicle has the proper amount.
For the best summer vacation results possible, be sure your car is ready for any trip! These tips will definitely put you on track, but if you've noticed anything else about your vehicle that seems off, please let one of our qualified technicians at Christian Brothers Automotive in Amarillo, Texas know. Our friendly staff will take car of all of your concerns. Our goal is to keep you safe and having fun on the road this summer! Give us a call at our auto repair center in Amarillo to schedule an appointment. Have a great summer and see the nice difference!