About Christian Brothers Automotive Valley Park, MO
Your neighborhood expert for all auto repairs and services in West County & St. Louis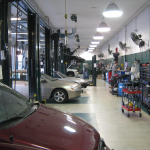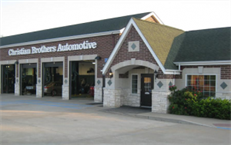 Christian Brothers Automotive Valley Park offers customers a comfortable and enjoyable environment that makes car repairs a hassle-free and enjoyable experience. We are conveniently centrally located for our neighbors in Valley Park, Keyes Summit, Des Peres, Manchester and Twin Oaks. We understand that our customers live exciting lives and so we provide a free Courtesy Shuttle to pick you up or take you where you need to go. For customers that have a quick repair or would rather wait, we bring the comfort of your living room to our waiting room with free Wi-Fi, comfortable leather couches, and popular magazines for entertainment. Christian Brothers Automotive is a faith-based company, and we apply Christian values in how we treat each individual customer. Every customer is unique, and our goal is to help you fully understand any car services needed for your automobile and provide the best quality service. If you have a car repair question or need to schedule an appointment, give us a call today or conveniently set up an appointment online!
Location Info: 2941 Dougherty Ferry Rd Saint Louis, MO 63122
Meet The Team
Chuck - Service Manager
Chuck joined Christian Brothers Automotive in May 2016 at our Valley Park location. He's a veteran of the automotive industry. He has a BA in Business Administration. He's enjoyed careers in technical sales and as a working chef, registered with the American Culinary Federation. On weekends he enjoys a relaxing game of golf and whipping up a meal for family and friends.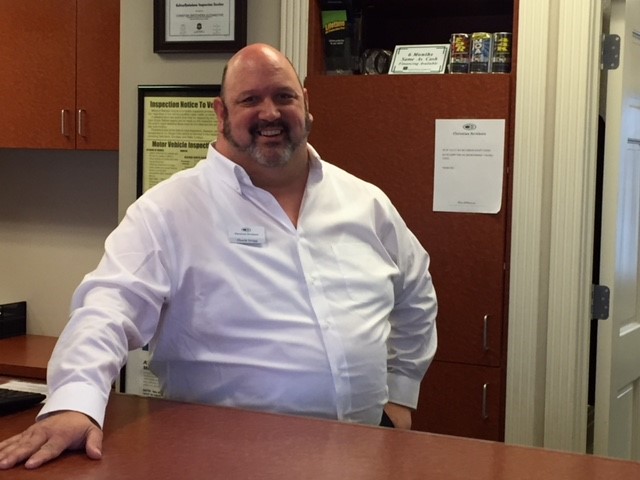 Kevin - Service Manager
Kevin joined Christian Brothers Automotive in May 2012 at the Arnold location. We've had the pleasure of Kevin joining our Valley Park location in January 2018. Kevin has a Master's Degree in Automotive Technology from Linn State University. He was a past L-1 master technician for 25 years. He's a member of the National Automotive Technical Education Foundation and sits on the advisory board at Jefferson College for automotive educational classes. On weekends, you can find Kevin hunting, fishing, or playing softball.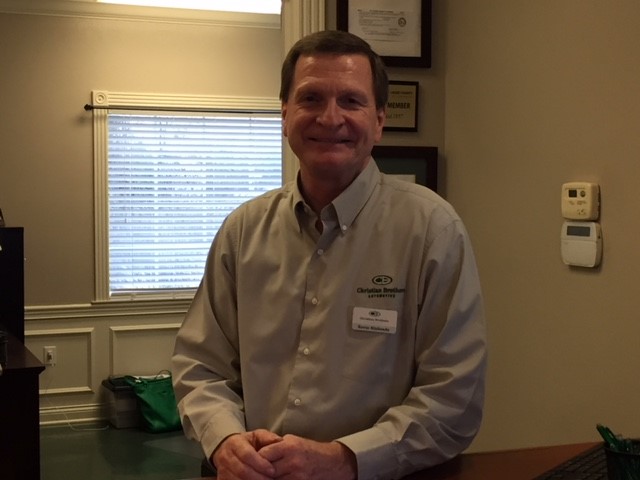 Art - Lead Technician
Art joined Christian Brothers Automotive in August 2016 at our Valley Park location. He has 30 years of experience repairing and diagnosing all types of vehicles. Art has also served our country and is a veteran of the Marine Corp. On weekends he enjoys spending time with his wife of 27 years. They like to travel around the country to visit their children and grandchildren. They also enjoy driving their Mustang Convertible and attending car shows.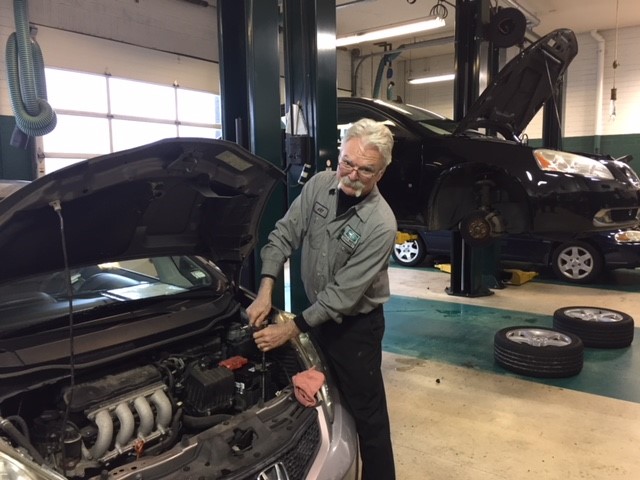 Wes - Technician
Wes joined Christian Brothers Automotive in January 2018. He has 14 years of experience in repairing diesel and all makes of cars and trucks. He grew up tinkering with his parent's cars. He has also had 5 years of experience with body shop work. Wes also served our country for 6 years, as a wheeled vehicle mechanic. On the weekend his priority is spending time with his wife and 4 children! His favorite car is a Ford Mustang.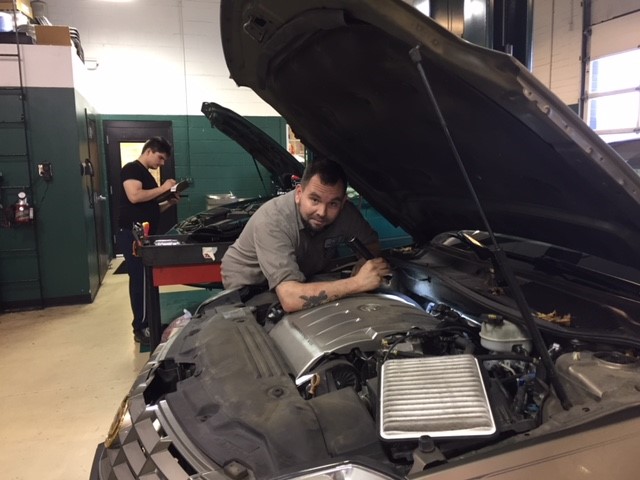 Allen - General Service Technician
Allen, our newest member of the team, joined Christian Brothers Automotive in Valley Park in March. He has a certificate in Automotive & Technology maintenance. When he is not in the shop, he enjoys using his new tools and watching YouTube videos. He also enjoys relaxing drives and studying his Bible to improve his understanding of the scriptures.