Shop Tires from Christian Brothers Automotive Spring
When it comes to vehicle safety and performance, selecting the proper tires and maintaining them is essential. This is especially true in Spring, Texas, where our hot and humid subtropical climate, occasional heavy rain, diverse terrain, and potholed roads can push tires to their limits. At Christian Brothers Automotive Spring, our team of ASE certified technicians have the expertise to help you choose the right tires for your vehicle and maintain them for optimal performance and safety. Christian Brothers Automotive Spring offers a wide range of top-brand tires and can provide expert installation to get you back on the road.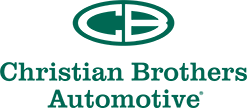 Up to $110INSTANT SAVINGS
Present Coupon at vehicle check in.
Selecting the right tire
Our team of professionals can help you choose the right tires for your vehicle based on your specific driving needs, preferences, and budget. When selecting tires for your vehicle consider more than just the type of vehicle you have but also things like the terrain you drive on regularly, and your driving style. For instance, all-season or wet traction tires may be the best choice for drivers in Spring who want to ensure good traction and handling in wet conditions, which are common during our heavy rains. If you frequently travel on dirt farm roads and driveways or like to go off-roading on the weekends, all-terrain or mud-terrain tires may provide better grip and durability for traversing rugged terrain. Or if you normally commute to downtown Houston on highways and city streets a performance or touring tire might offer the most comfortable and quite ride. If you're ready to select and schedule an installation, get started by entering your vehicle details in our tire selection tool and browsing.
Deciding when to replace your tires
Aren't sure if you need new tires? We'll always indicate the level of wear we see on your tires when we perform our courtesy inspection and recommend a replacement when appropriate. If you're looking for yourself, check out our blog on signs your tires might need to be replaced. A tire should never have a tread depth of 1/16" (2/32") or less, it's typically a good idea to consider replacement when the treads are 2/16" or 3/32" for safety. Also consider the tires age, if a tire is 6 years old or more, it should be replaced regardless of the current tread depth to avoid more dangerous failures like tread separation or sidewall blowouts.
Maintaining Your Tires
Once you have the right tires installed on your vehicle, it's important to maintain them properly to ensure optimal performance and longevity. Regular tire maintenance includes tire rotations, tire balancing, alignment, maintaining proper inflation levels, and a working tire pressure monitoring sensor system.
Here in Spring, the hot and humid climate can cause tires to wear more quickly. Regular tire rotations every 5,000 to 7,000 miles are needed due to the uneven distribution of weight on a car due to the position of the engine and steering systems, regular rotation extends the life of your tires and promotes safe driving in all conditions. Additionally, tire balancing should be done every 5,000 to 7,000 miles or whenever you notice vibration or wobbling while driving, and while some recommend alignment checks at the same frequency of 5,000 – 8,000 miles, this should be performed at least once a year or when experiencing changes in the amount of vibration, drift or pulling while driving.
Whether you're ready to shop today, with our excellent tire shopping widget above, or just learning more about your vehicle and your tires. We're ready to help, so schedule an appointment or call us today at (832) 610-3971.