CBA Spring Is Committed To Giving Back.
SERVICE TO OUR COMMUNITY COMES FIRST AT CHRISTIAN BROTHERS SPRING.
We are honored to be part of the Spring community and see giving back as a critical part of what we do. We have been blessed with tremendous people and look for ways to use our expertise to make our great community even better. But we don't want to do this alone. We would love to have you join us, whether that is helping with the Single Moms Oil Drive or supporting these local organizations. You can learn more about our partners below.
God's Garage is a Non-Profit garage that repairs vehicles for single mothers, widows, and wives of deployed military with no labor costs. They also give vehicles away to qualifying recipients.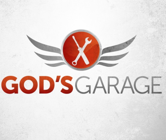 At Kaufman Elementary, the goal is to educate and motivate students by meeting their individual needs in an exciting, fun, and po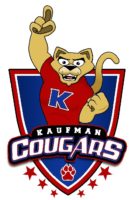 sitive instructional environment through the joint partnership of parents, teachers, and community while preparing them for a successful year.
Broadway Elementary School, in partnership with parents and community, will strive to educate our children—mind, body,

and soul—to reach their full potential to become valuable members of the community through academic achievement, lifetime wellness, social knowledge, and acceptance of diversity.
Cox Intermediate is a local middle school in Conroe ISD with students in grades 5 and 6. Their aim is to build learners to be productive citizens.

Oak Ridge High School is a local high school in Conroe ISD. The school provides an environment for all students to strive to achieve their highest level of academic achievement and awaken a positive image of self and others.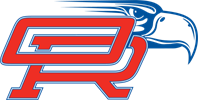 Free the Captives is a faith-based nonprofit fighting teenaged sex trafficking in Houston. Christian Brothers Automotive is proud to support this incredible organization at the corporate and local level, providing the organization with vehicle services.
Learn more on Facebook.

The Rescue Hope Ministry helps those in desperate need of medical and spiritual healing in Haiti and Mexico. By providing medical care and spreading the gospel of Jesus, this organization brings hope and light into the lives of those who need it most.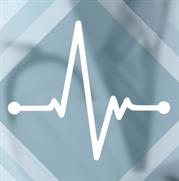 The mission of Project Love One is to raise awareness and funds to promote the cause of the orphan and those in distress. They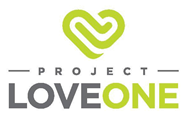 aim to meet the physical and spiritual needs of orphans around the world by providing food, water, clothing, medication, shelter, adoption aid, and the gospel.
The Forgotten People is a missions organization that is passionate about bringing the Gospel to unreached people all around the world. This organization teaches our youth to love others and to have a servant's heart.

The Lone Survivor Foundation restores, empowers, and renews hope for wounded service members and their families through health,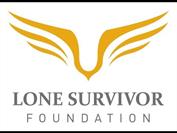 wellness, and therapeutic support. LSF provides support to all military branches in their transition into what may be looked at as their 'new normal' – providing an understanding and acceptance of who they are as a person, a family, and a community.
Oak Ridge Baptist Church (ORBC) is a Southern Baptist Church located in the Spring/Woodlands area with a focus on connecting famili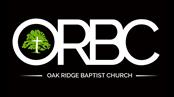 es in our community to Christ and one another. Their mission "to be a fellowship of believers called to develop into fully devoted followers of Jesus Christ with a heart to share God's love with the unchurched people of our community and the world" is actively carried on today.
The Imperial Oaks Swim Team is a non-profit summer league swim team located in the community of

Imperial Oaks, Spring, TX. The 250+ swimmer team is a member of the Northwest Aquatic League, the 2nd largest summer swimming league in the US. The goal is to foster competitive swimming and good sportsmanship for the youth in the community.
Orwall Baseball helps our youth learn the game of baseball and embrace the little league baseball motto: loyalty, character, and courage. The league is comprised entirely of volunteers that freely give their time, and is a non-profit organization.

Flips Gymnastics offers high quality recreational and competitive gymnastics instruction. Serving The Woodlands area since 1984.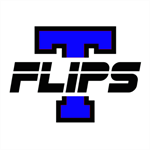 Fun Fair Positive Soccer is a 501(c)3 Non-Profit Charitable Corporation which develops youth soccer leagues with special rules and exte
nsive training given to ensure a maximum of fun, fairness, self-esteem building, success and a positive experience in which positive behavior and positive values can be realized for every player and the parents are positive fans
"For the Kids."
FFA is an extracurricular student organization for those interested in agriculture and leadership. FFA makes a positive difference in the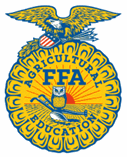 lives of students by developing their potential for premier leadership, personal growth and career success through agricultural education.
The Fellowship of Christian Athletes has been challenging coaches and athletes on the professional, college, high school, junior high and youth levels to use the powerful medium of athletics to impact the world for Jesus Christ. FCA focuses on serving local communities by equipping, empowering and encouraging people to make a difference for Christ.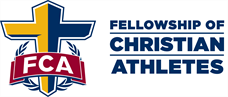 Christians Brothers Automotive is proud to support Irons Junior High School and their athletes. The school's commitment towards excellence allows students to accomplish their physical and intellectual goals.
Moms Against Drunk Driving makes a difference in the community by speaking out against drunk driving, ensuring that their message is heard. Their mission is to end drunk driving and support those who have fallen victim.
More than 10 million kids enter a children's hospital in North America every year. To provide the best care for kids, children's hosp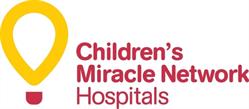 itals rely on donations and community support, as Medicaid and insurance programs do not fully cover the cost of care. Since 1983, Children's Miracle Network Hospitals has helped fill those funding gaps.
Residents come from all corners of America to Victory Family Recovery Center in search of a life free from addictions. At Victory Family Recovery Center they encounter Jesus Christ in a new and powerful way and learn to follow the path of victory to recover their lives.
TO LEARN MORE ABOUT Christian Brothers Automotive Spring, OR TO SCHEDULE AN APPOINTMENT WITH A MECHANIC NEAR YOU, CALL US AT (832) 610-3971 OR CONTACT US ONLINE TODAY.