Meet Our New Braunfels Staff
For trusted and reliable service, hire Christian Brothers Automotive New Braunfels
Kevin Carroll

Owner & Operator
Meet Our Team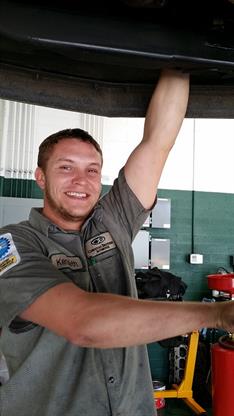 Kenneth - Master ASE Certified Technician
Kenneth loves Chinese food and would one day love to visit China just for the adventure! He loves to go swimming and would love to go bungee jumping one day. He describes himself as self-motivated and an introvert. We really appreciate Kenneth and he is a big part of our CBA team!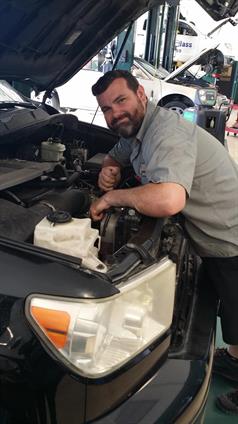 Jacob - Master ASE Certified Technician
Jacob has been a part of the CBA family for over 2 years and comes from Southeast Texas where he was with an independent shop for 9 years and worked at a Ford dealership prior to joining us. He graduated from Universal Technical Institute and is a Master ASE Certified Technician. He loves grilling outside and swimming and his favorite food is Pizza and Hamburgers. He likes playing video games and one day hopes to go to a true Belgium brewery. He is a wonderful asset to our team!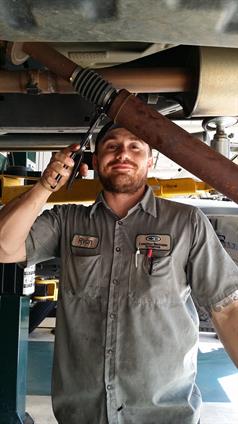 Ryan - Advanced Master ASE Certified Technician
Ryan is one of our newest additions, joining us just this past year. He has extensive automotive training and graduated from the Ford Asset Program. He describes himself as focused, driven, and goal oriented. He loves working on his guns and his favorite food is Carne Guisada. If he could travel anywhere, he would go to Dubai because "Its a mixture of desert and Urban and it looks cool!" Welcome aboard, Ryan!

Brian - Advanced Master ASE Certified Technician
Brian comes to our family all the way from Orange County, California. He has been with us since July 2013 and has been working on vehicles since he was 23. His favorite activity is fishing, he loves Mexican food and would love to see the Tour De France one day. Brian describes himself as hardworking, honest and loyal. Once an amateur bicycle racer, he wants to one day visit the Netherlands and his fondest memory is when he went to Walt Disney world with all four of his children. Thank you for all your hard work Brian!