Brand Storytelling: The Story of Joy
When bringing your vehicle into an automotive shop for service, it's likely that the last thing on your mind is how happy you'll be during your appointment. You probably aren't looking forward to waiting around the lobby, nor are you thinking about how much you'll enjoy your time there. Typically, automotive service is inconvenient at best. This stereotype is so rooted and so common that it has become the norm across the country.
Watch our Brand Story About Joy on YouTube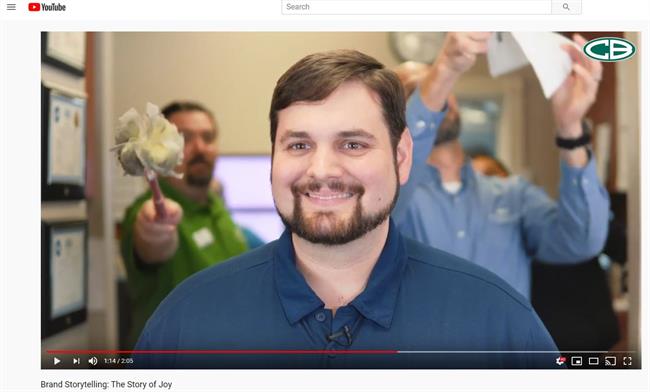 At Christian Brothers Automotive, we believe we have an opportunity to bring joy to a typically joyless industry. For us, what we do goes deeper than simply changing oil or rotating tires. For us, the satisfaction of our work comes from the moments we spend with our guests and the little ways that we can help make their experience something they look forward to.
From fresh-baked cookies or complimentary air fresheners left in your car, to a welcoming smile as soon as you walk through the doors, joy is the way we transform the headache of car repair into something delightful. It's how we take that extra little step to make you feel cared for and comfortable, like you're a brother, or sister, or neighbor.
We believe it's easy to talk the talk, but actions are what matter, which is why our core value of joy begins with us. Our employees are proud and love to do the work they do. And if we've found one thing about passion and truly enjoying your trade, it's that it's contagious. From the moment a guest walks through our doors to the moment they drive away following successful service, our employees' joy and eagerness to serve radiates throughout the entire experience.
To us, joy is our inherent drive to make our guests feel cared for every time they step into one of our shops. Joy is taking an extra step, no matter how big or small, to brighten someone's day. Joy is about pushing aside the low standards that many have come to expect from our industry, instead replacing them with superior service that puts people, and their happiness, at the forefront.
Posted By
Christian Brothers Automotive
Categories: