About Christian Brothers Georgetown, TX
Christian Brothers Automotive: The Georgetown experts in neighborly auto repair
At Christian Brothers Automotive in Georgetown, TX, we make it a priority to build an exceptional relationship with each customer. No matter your vehicle type or repair needs, our professional staff can get you taken care of.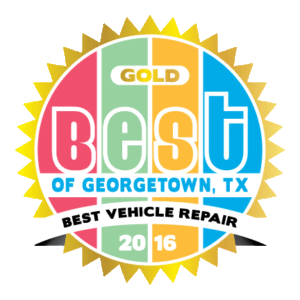 Our ASE-certified technicians strongly believe in the power of preventative maintenance. By catching small issues early on, you can prevent bigger – and more expensive – problems down the line. That's why Christian Brothers Automotive Georgetown offers maintenance services including oil and filter changes, brake pad replacement, transmission fluid flushes and "check engine" light diagnostics.
When you need auto repair or maintenance, come by our shop – conveniently located in Georgetown, right off of Williams Drive. We're near Serenada Drive and I-35, close to Old Town and The Village.
Still don't believe our dedication to customer satisfaction? One look at our customer ratings and reviews will show our commitment to excellent customer service. At Christian Brothers Automotive Georgetown, we go above and beyond to find the right solution the first time.
We are independently owned and operated by Keith and Mauri Guyton. Call the shop with any car service or maintenance questions and a member of our professional staff will provide an answer. Our team looks forward to answering any inquiries or just getting to know you! Call Christian Brothers Automotive in Georgetown, Texas today. Discover the nice difference!
A Note From the Owner
Keith and Mauri Guyton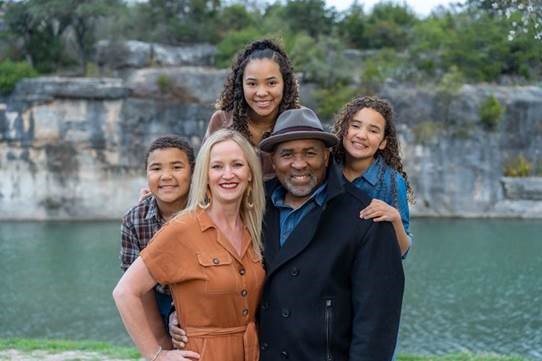 At Christian Brothers Automotive, we are dedicated to providing honest and excellent service. We care about our customers and desire to build long-term relationships by earning their trust and treating their vehicles as if they were our own. At Christian Brothers Automotive Georgetown, our goal is not to "sell service," but to provide our customers comprehensive and accurate information about their vehicles. We allow them to make informed decisions about where to invest and where not to. We want to know what our customers' plans are for the vehicle and then tailor our recommendations to fit the needs of each individual. Some customers want their vehicle to last 300,000 miles; others might be selling it in a few months. We make sure each dollar our customers spend is in the best interest of their vehicle and their budget.
We know building trust doesn't always come quickly, and that's why we have an open-shop policy. Our customers are encouraged to ask questions and even come back into the shop so we can perform a "show and tell." If our customers choose to bring their vehicles into our store, they have the right to see exactly what our service looks like.
---
Location Info: 3723 Williams Dr, Bldg 1 Georgetown, TX 78628