Trusted Auto Service in Wake Forest, NC
A Different Approach to Car Repair from Christian Brothers Automotive
For more than three decades, Christian Brothers Automotive has been changing the way customers experience automotive service. Gone are the days when you have to haggle with pushy mechanics and wait around for your car in less-than-pristine waiting areas. At Christian Brothers Automotive, we know what the stereotypical auto service experience looks like—and always endeavor to provide our customers something different.
At any one of our locations, customers can expect a clean, hotel-inspired lobby and waiting area, free beverages and Wi-Fi and, if they can't wait, a complimentary shuttle service. We even offer a 3 year / 36,000 mile warranty on most of the auto services we provide our customers, so they can feel confident about the work we do for them. It's all part of our Nice Difference® approach to the auto service industry.
We are also proud to announce that the Wake Forest Weekly Newspaper has awarded our location as the, 'Best of the Best', in the Automotive Repair Industry, as well as a finalist in the oil change category.
Free Shuttle Service Available!



SCHEDULE AN APPOINTMENT HERE OR CALL OUR SHOP AT:(919-761-7877)
WE ARE OPEN MONDAY - FRIDAY 7 AM - 6 PM.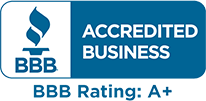 Experience a different way of getting your car repaired. Call Christian Brothers Automotive Wake Forest at (919) 761-7877 today to schedule a service.