About Christian Brothers Irving, TX
Owners- Brandon & Lisa Miller

Brandon Miller has been in the automotive field for over 24 years. He was and still is an ASE Master L1 Technician, former Toyota Master Technician and formerly an instructor at the Universal Technical Institute (UTI), teaching tomorrows automotive technicians. Brandon has been with Christian Brothers since 2013, where he started as a Service advisor and worked up to being the General Manager. Brandon and Lisa took over this store on January 1st of 2018 and look forward to continuing excellence in customer experience that we are known for. He works hard every day to ensure that our guests are served at the highest level. There are few people out there that care about their TEAM and their guests like this guy.
Favorite food: Ribeye Steak
Outside the shop: Mountain bike riding, fishing and whatever sport his son is doing.
---
Service Manager – Brandon Johnson

Brandon Johnson is a very hardworking man who loves the challenges associated with the car repair business. "Johnson" very much enjoys customer service and is very good at what he does. He had worked on cars before joining the team, so he uses this experience to help convey the vehicle concerns to the customer. He was hired on in 2013 as a Service Advisor, he was promoted to Service Manager on January 1st of 2018. He is a good fit for this position due to his hard work ethic and desire to do the job to the best of his ability. Johnson is an avid cyclist, off-road and on, so if you have any questions about bikes he is the guy to ask. Johnson is a great guy to work with and he makes us laugh every day.
Favorite food: Grilled cheese
Outside the shop: Fishing, Biking and enjoying the outdoors.
---
Service Advisor – David Cole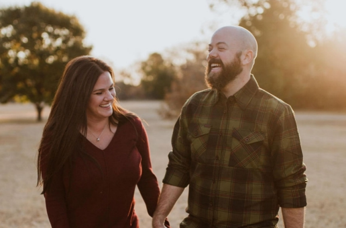 David is a Service Advisor at our store. If your car is needing repair, he would probably be the one you're going to hear from. He is very customer oriented and friendly. David was born right here in Dallas, then went to Texas Tech and earned a degree in Advertising and English. After graduating, David took several jobs in advertising and sales, but eventually ending up at a big name tire store. He worked for the tire store for about 8 years and became the assistant manager. If you have tire questions, he is the man to ask! David was looking to do more in the car repair industry and our store was looking for a great Service Advisor so we were able to convince him to come work for us. David is marrying his girlfriend Stefanie in July 2020, so we are very excited for him. In his free time, David enjoys reading, riding bikes, and walking the dogs with Stephanie. He is also an avid sports fan.
Favorite food: Pad Thai
Outside the shop: Reading, riding bikes, walking the dogs with Stephanie. David is also an avid sports fan.
---
Service Advisor – Mike Khuu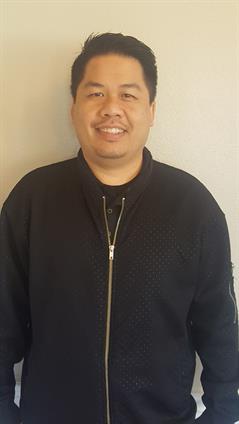 Mike joined our customer service team in January of 2018. He has been in the Automotive repair business since the year 2000, most of that time as a Master Certified, factory trained Toyota Technician. Mike still holds his ASE Certifications. He decided that he wanted to transition from Technician to Advisor to save wear and tear on his body. He was hired here as a Service advisor, but his wealth of automotive repair knowledge is very useful to our team as well as the customers. Mike is a quick study and taking to his job very well. He is a soft spoken guy, but he makes you smile with his quiet sense of humor.
Favorite food: Ribeye steak
Outside the shop: Spending time with his family, watching movies, watching football.
---
Service Advisor – Reagan Bull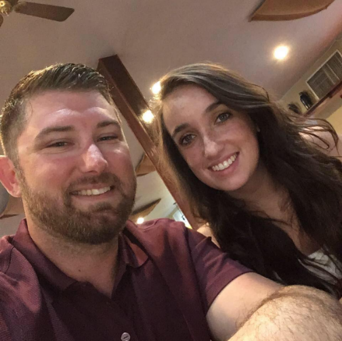 Reagan is a native Texan who has been ranching and farming his entire life. He has ridden bulls and knows how to rope. Reagan is a Veteran that served 4 years in the Marines as an Aircraft Maintenance Mechanic. After the Marine Corp Reagan went to work in the oil fields rebuilding natural gas compressors. In 2014 he went to work at a Ford dealership as a Service Advisor. Then in mid-2019 Reagan came to work for us at Christian Brothers as a Service Advisor doing his best to give our customers a great experience. Mollie and Reagan have been together since 2017 and had a baby girl, Adelynn, in February of 2020.
Favorite food: Mexican food
Outside the shop: Spending time with his daughter, camping, hunting and water sports.
---
ASE Master Certified Technician with L1 Advanced Certification- Tony Ridley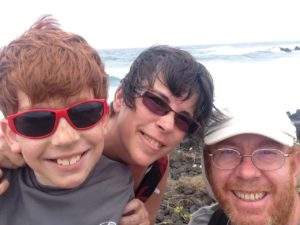 Tony has a vast amount of experience from his 30 years in the industry. He is an ASE Master Certified L1 Technician. He has worked with several dealers over the years, gaining experience and expertise in Domestic, Asian and even European vehicles. He has repaired many vehicles that have required extensive diagnostic testing to pin point problems that other shops could not find. He is very persistent and willing to do what it takes to get the job done. We are blessed to have Tony and his knowledge on our TEAM."
Favorite food: Chicken fried chicken
Outside the shop: Working on his 66 Chevy Truck and spending time with his wife and son.
---
ASE Master Certified Technician - Cory Kallhoff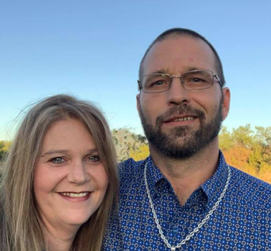 Cory was born in Nebraska but found his way to Texas in the 1st grade. His father was a farmer looking for a new career, so they moved to Texas where he opened a machine shop. Cory has been working on cars since he was about 12 years old. One of his first jobs was to rebuild a carburetor (not an easy job). He spent most of his career working in independent shops but also spent 5 years at a Ford dealership. His experience in repair is very wide. Cory is also a Diesel technician. Cory and Cindi were married in 2015 and have 2 children, a Walker and Hayden.
Favorite food: Seafood and oysters
Outside the shop: In his free time Cory enjoys target shooting, fishing, camping and reading. (Cory is an avid reader)
---
Senior Lead General Service Technician- Eliseo Navarro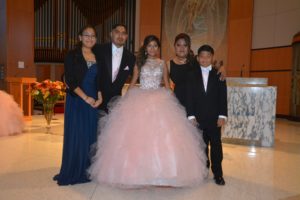 Eliseo has worked with us for a few years now, but you may not have seen him because he doesn't stay still for long. He is one of the hardest working members of our team. Eliseo went to trade school to learn Automotive Technology and has now spent over 20 years repairing cars. He is ASE certified and has an Inspectors License. Eliseo is a devoted family man, he's been married to Chely for almost 20 years with 3 children, 2 girls and a boy. Most of his weekends are spent doing family activities, mostly soccer. We really appreciate Eliseo and our jobs would be much more difficult without him.
Favorite food: His wife's homemade enchiladas
Outside the shop: Enjoying family time, which is mostly his kids' soccer.
---
ASE Master Certified Technician L1 with Advanced Certification- Chad Stephenson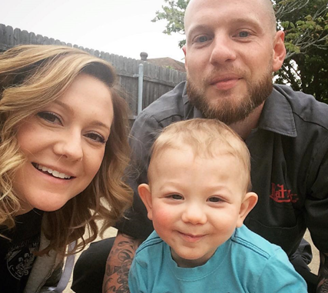 Chad is an ASE Master L1 Technician. He started fixing cars at the age of 15 at his father's repair shop. Chad also learned car repair at OSU when he got a degree for Applied Science for Automotive Technology. He has a vast amount of experience working on different types of vehicles. He is a hardworking man that doesn't say much, he just gets the job done. In 2014 Chad married his wife Misty and they had a boy by the name of Trevor in 2015. In his time away from the shop, Chad likes to spend time with his family doing anything outdoors like fishing, camping and exploring. He also likes working on his awesome truck, a 1941 Chevrolet truck.
Favorite food: Steak
Outside the shop: Hang out with his family and work on his truck
---
ASE Certified Technician - Carlos Rios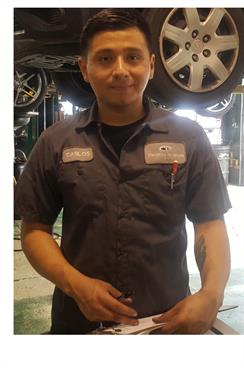 Carlos came to us from Discount Tire in mid-2017. He was doing great at Discount Tire, but he wanted to learn more than just tires. So with the blessings of his Manager at Discount, he came to work for us. He is very hard working and eager to tackle any repair, with a bonus of having a very good knowledge of tires and suspension. Carlos is very friendly and a lot of fun to be around, he smiles very easily.
Favorite food: Lasagna
Outside the shop: Soccer, gym, learning the guitar.
---
ASE Certified Technician – Mark Sullivan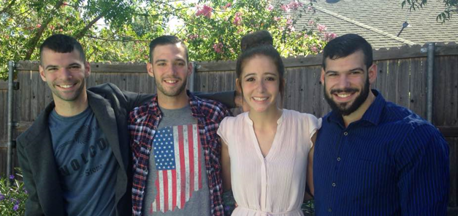 We are very proud of Mark, he is a Reservist with the National Guard and a trained Rescue Swimmer. Mark was recently deployed in Egypt and he spends a lot of weekends working with his unit. Mark is a very driven Technician with a desire to tackle new problems. When he first started at our store he worked in the front helping customers, so he knows both ends of our shop. Mark and his brothers and sister enjoy staying fit, so they work out a lot.
Favorite food: Sushi
Outside the shop: Shooting guns, camping and basketball
---
General Service Technician – Felix Rojas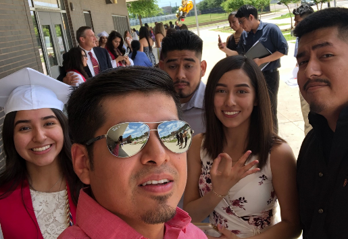 Felix is our newest General Service Technician. At our shop his job is to do general maintenance and repairs like oil changes, alignments, courtesy inspection and state inspections but he is capable of almost all repairs. He started working on cars at his Uncles shop, but has also worked at tire shops and a Nissan Dealer. He was also a manager of a major parts house. Felix is very family oriented with his 2 brothers and 2 sisters. Felix is one of the nicest guys you could meet, very friendly and respectful.
Favorite food: Steak
Outside the shop: Family, football and soccer.