About Christian Brothers Irving, TX
Owners- Michael & Natalie Allnutt

"We are The Allnutts, Michael, Natalie, Austen and Brendon. We have been a part of the CBA Family for 15 years now. We opened the doors of CBA Valley Ranch on October 15th 2007. It has been an amazing 9 years of building relationships with our customers and our team. What a great blessing it is to go to work everyday and not feel like you ever left home. We strive to be a light in the community. Through honesty, integrity and automotive repair excellence, we are able to provide our customers a very unique experience. We look forward to serving you!"
Favorite Foods:
(hers) salad (his) not salad…Sushi and lots of it!
Outside the Shop:
Church, anything soccer, watching our little guys play soccer. Swimming, cooking out and pretty much anything outdoors with friends and family!
---
General Manager- Brandon & Lisa Miller

"Brandon Miller has been in the automotive field for over 23 years. He is an ASE Master L1 Technician, former Toyota Master Technician and formerly an instructor at the Universal Technical Institute (UTI), teaching tomorrows automotive technicians. Brandon has been with us for a year now and is a such a vital part of our TEAM. He works hard everyday to ensure that our guests are served at the highest level. There are few people out there that care about their TEAM and their guests like this guy."
Favorite Food:
Steak
Outside the Shop:
Mountain bike riding and whatever sport his son is doing.
---
Shop Foreman & ASE Master Certified Technician L1 with Advanced Certification- Matt & Kat Brand

"Matt was our very first hire at this location. He helped us assemble all of the shop equipment and turned the first wrench on our very first car. He is one of the most talented Technicians I have ever seen. He is not afraid to tackle anything, from engines, transmissions and differentials to the most sophisticated european diagnostics, he can do it all. Matt holds a very special place in our hearts, not because of his tenure, but because of his dedication to us, our customers and the shop. After meeting his parents, it doesn't take long to figure out where he gets his compassion, integrity, honesty and work ethic from. He is an unbelievable man that always puts others before himself. Matt has been married to his wife Kathleen "Kat" for 5 years and are the proud parents of their beautiful daughter, Jovvi."
Favorite Food:
Spaghetti
Outside the Shop:
Spending time with his family, playing trumpet at his church on Sundays, playing softball, golf and attending baseball games to watch his beloved Texas Rangers!
---
Brandon Johnson

"Brandon Johnson is a very hardworking man who loves the challenges associated with the car repair business. "Johnson" very much enjoys customer service and is very good at what he does. He had worked on cars before joining the team, so he uses this experience to help convey the vehicle concerns to the customer. He is an avid cyclist, off-road and on, so if you have any questions about bikes he is the guy to ask. Johnson is a great guy to work with and he makes us laugh every day."
Favorite Food:
Grilled Cheese
Outside the Shop:
Mountain Biking, Enjoying the outdoors.
---
Service Advisor- Matt & Elise Ward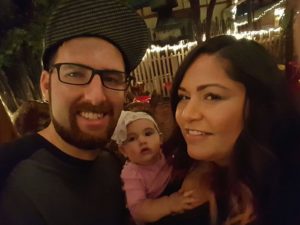 "Matt is the newest member of our Customer Service team and customer service is what he excels at. Matt also has some history working on cars, he spent time at a dealership were he performed maintenance on customer cars. He has also worked at a Custom Tuning shop helping make customer cars faster. Matt still enjoys making cars faster as he has a modified Subaru STI that he races in Autocross on the weekends. He has a love of Subaru and racing them, so if this is your interest, Matt is the guy to talk to. Matt has been married for almost 4 years now to his wife Elise and is the proud father of his beautiful daughter Sarai."
Favorite Food:
Lasagna, but will eat just about anything, that's why we call him Munchie
Outside the Shop:
Spending time with family and watching football and his beloved Texas Rangers.
---
ASE Master Certified Technician with L1 Advanced Certification- Tony & Kelly Ridley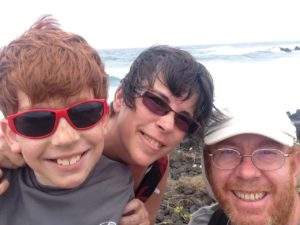 "Tony has a vast amount of experience from his 30 years in the industry. He is an ASE Master Certified L1 Technician. He has worked with several dealers over the years, gaining experience and expertise in Dometic, Asian and even European vehicles. He has repaired many vehicles that have required extensive diagnostic testing to pin point problems that other shops could not find. He is very persistent and willing to do what it takes to get the job done. We are blessed to have Tony and his knowledge on our TEAM."
Favorite food:
Chicken Fried Chicken
Outside the shop:
Working on his 66 Chevy Truck and spending time with his son
---
ASE Master Certified Technician with L1 Advanced Certification- Josh & Bria Essary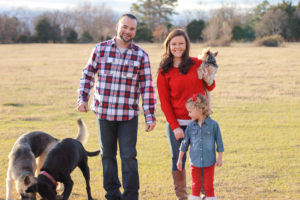 "Josh is a new addition to our Technician team. We are very proud that he served 4 years in the Army where he attained the rank of Sergeant and earned his Airborne wings. He lead soldiers in both Afghanistan and Iraq. From the Military Josh went to work for Lexus where he became Lexus Master Certified and ASE Master Technician with Advanced Engine Performance certifications. Josh has also spent some time doing insurance estimating for his family's business, but he found out that he'd rather get hands on instead of just writing estimates. We are glad Josh has joined our Team as he is a great Diagnostic Technician that is an absolute pleasure to work with."
Favorite Food:
Seafood
Outside the Shop:
Mountain biking, Softball and building Custom Motorcycles
---
ASE Certified Senior Lexus Technician- Andy & Talitha Hill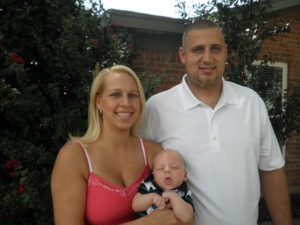 "Andy joined our team just this year and has become an instant asset to our Tech Team. His ability, attitude and incredible work ethic are an inspiration to us all. Andy is ASE Certified and a Senior Lexus Technician with Hybrid Certification. He has been working on cars before he was licensed to drive. Andy and Talitha's highlight of the year was welcoming their baby boy Landyn on July 20, 2016! Andy and his family can be found at just about any car show in DFW. In fact, Landyn has already attended his first car show!"
Favorite Food:
Tex-Mex
Outside the Shop:
Spending time with his family, attending/participating in car shows and driving his 1961 Chevy Corvette that has been in his family for over 35 years!
---
Senior Lead General Service Technician- Eliseo & Chely Navarro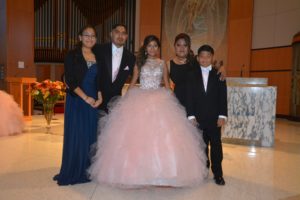 "Eliseo has worked with us for a few years now, but you may not have seen him because he doesn't stay still for long. He is one of the hardest working members of our team. Eliseo went to trade school to learn Automotive Technology and has now spent over 17 years repairing cars. He is ASE certified and has an Inspectors License. Eliseo is a devoted family man, he's been married for 14 years with 3 children, 2 girls and a boy. Most of his weekends are spent doing family activities, mostly soccer. We really appreciate Eliseo and our jobs would be much more difficult without him."
Favorite Food:
His wife's homemade enchiladas
Outside the Shop:
Enjoying family time, which is mostly his kids' soccer.
---
General Service Technician- Mark Sullivan

"Mark joined our team almost 2 years ago now. He started as an entry level apprentice and quickly became a General Service Technician. Mark is currently attending classes and is in pursuit of becoming ASE Certified. Mark's strong work ethic, attitude and ambition have propelled him into territory normally reserved for industry professionals with years of experience. We are excited to be a part of this young mans very bright future. Mark is a Reservist in the National Guard and a trained rescue swimmer."
Favorite Food:
Anything involving steak!
Outside the Shop:
Spending time with family, volunteering at church, fishing, playing basketball and staying fit.
---
Guest Experience Specialist- Debbie & Tim Brand

"Debbie joined our team this year, but has been apart of our family for over 9 years. Debbie and Tim are the proud parents of our very own Shop Foreman, Matt Brand. This year we created a new position designed specifically to increase our guest experience. We could think of no one more well suited for this role than Debbie. Debbie is a devoted wife, mother and grand mother. She is also a very active member/volunteer of her family's church, Second Chance Baptist Church. Debbie spends her days blessing our team and our guests with incredible care and precision. She is also an amazing cook and keeps us all well fed!"
Favorite Food:
Mexican
Outside the Shop:
Spending time with her family and spoiling her grand-babies!