About Christian Brothers Irving, TX
Owners- Brandon & Lisa Miller

Brandon Miller has been in the automotive field for over 24 years. He was and still is an ASE Master L1 Technician, former Toyota Master Technician and formerly an instructor at the Universal Technical Institute (UTI), teaching tomorrows automotive technicians. Brandon has been with Christian Brothers since 2013, where he started as a Service advisor and worked up to being the General Manager. Brandon and Lisa took over this store on January 1st of 2018 and look forward to continuing excellence in customer experience that we are known for. He works hard every day to ensure that our guests are served at the highest level. There are few people out there that care about their TEAM and their guests like this guy.
Favorite food: Ribeye Steak
Outside the shop: Mountain bike riding, fishing and whatever sport his son is doing.
---
ASE Master Certified Technician L1 with Advanced Certification- Matt Brand

"Matt was our very first hire at this location. He helped us assemble all of the shop equipment and turned the first wrench on our very first car. He is one of the most talented Technicians I have ever seen. He is not afraid to tackle anything, from engines, transmissions and differentials to the most sophisticated european diagnostics, he can do it all. Matt holds a very special place in our hearts, not because of his tenure, but because of his dedication to us, our customers and the shop. After meeting his parents, it doesn't take long to figure out where he gets his compassion, integrity, honesty and work ethic from. He is an unbelievable man that always puts others before himself. Matt has been married to his wife Kathleen "Kat" for 5 years and are the proud parents of their beautiful daughter, Jovvi."
Favorite Food:
Spaghetti
Outside the Shop:
Spending time with his family, playing trumpet at his church on Sundays, playing softball, golf and attending baseball games to watch his beloved Texas Rangers!
---
Service Manager – Brandon Johnson

Brandon Johnson is a very hardworking man who loves the challenges associated with the car repair business. "Johnson" very much enjoys customer service and is very good at what he does. He had worked on cars before joining the team, so he uses this experience to help convey the vehicle concerns to the customer. He was hired on in 2013 as a Service Advisor, he was promoted to Service Manager on January 1st of 2018. He is a good fit for this position due to his hard work ethic and desire to do the job to the best of his ability. Johnson is an avid cyclist, off-road and on, so if you have any questions about bikes he is the guy to ask. Johnson is a great guy to work with and he makes us laugh every day.
Favorite food: Grilled cheese
Outside the shop: Fishing, Biking and enjoying the outdoors.
---
Service Advisor- Matt Ward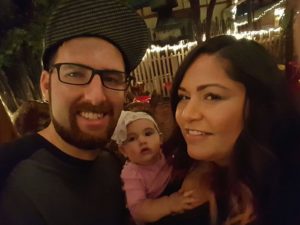 Matt came to our Customer Service team in 2014 and customer service is what he excels at. Matt also has some history working on cars, he spent time at a dealership were he performed maintenance on customer cars. He has also worked at a Custom Tuning shop helping make customer cars faster. Matt still enjoys making cars faster as he has a modified Subaru STI that he races in Autocross on the weekends. He has a love of Subaru and racing them, so if this is your interest, Matt is the guy to talk to. Matt has been married to his wife Elise since 2012 and is the proud father of his beautiful daughter Sarai.
Favorite food: Meatless Lasagna (He started a Vegetarian diet about a year ago)
Outside the shop: Spending time with family and watching football and his beloved Texas Rangers.
ASE Master Certified Technician with L1 Advanced Certification- Tony Ridley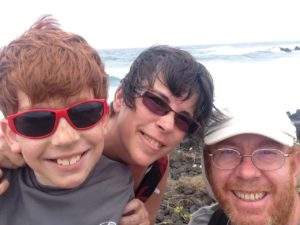 Tony has a vast amount of experience from his 30 years in the industry. He is an ASE Master Certified L1 Technician. He has worked with several dealers over the years, gaining experience and expertise in Domestic, Asian and even European vehicles. He has repaired many vehicles that have required extensive diagnostic testing to pin point problems that other shops could not find. He is very persistent and willing to do what it takes to get the job done. We are blessed to have Tony and his knowledge on our TEAM."
Favorite food: Chicken fried chicken
Outside the shop: Working on his 66 Chevy Truck and spending time with his wife and son.
---
ASE Master Certified Technician with L1 Advanced Certification- Josh Essary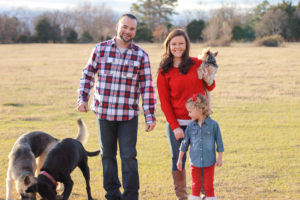 We are very proud that he served 4 years in the Army where he attained the rank of Sergeant and earned his Airborne wings. He lead soldiers in both Afghanistan and Iraq. From the Military Josh went to work for Lexus where he became Lexus Master Certified and ASE Master Technician with Advanced Engine Performance certifications. Josh has also spent some time doing insurance estimating for his family's business, but he found out that he'd rather get hands on instead of just writing estimates. We are glad Josh has joined our Team in 2014 as he is a great Diagnostic Technician that is not afraid to work on anything. He has worked on Excavators, mini bikes, and boats. Josh married his wife Bria in 2016, they had a baby girl named Evelyn in 2017. Josh also has an older daughter named Abby born in 2011.
Favorite food: Seafood
Outside the shop: Mountain biking, softball, building custom cars, trucks, and motorcycles.
---
ASE Certified Technician – Andy Hill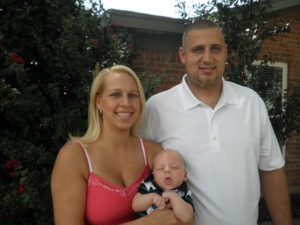 Andy joined our team in mid 2016 has become an instant asset to our Tech Team. His ability, attitude and incredible work ethic are an inspiration to us all. Andy is ASE Certified and a Senior Lexus Technician with Hybrid Certification. He has been working on cars before he was licensed to drive. Andy and Talitha's highlight of the year was welcoming their baby boy Landyn on July 20, 2016! Andy and his family can be found at just about any car show in DFW with his beautiful vintage Corvette. In fact, Landyn has already attended his first car show! To go along with his Corvette he is in the process of restoring a 55 Bel Air.
Favorite food: Tex-Mex
Outside the shop: Spending time with his family, attending/participating in car shows and driving his 1961 Chevy Corvette that has been in his family for over 35 years!
---
Senior Lead General Service Technician- Eliseo Navarro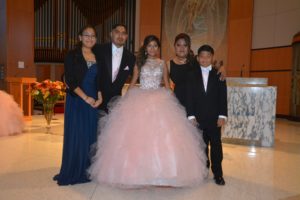 Eliseo has worked with us for a few years now, but you may not have seen him because he doesn't stay still for long. He is one of the hardest working members of our team. Eliseo went to trade school to learn Automotive Technology and has now spent over 20 years repairing cars. He is ASE certified and has an Inspectors License. Eliseo is a devoted family man, he's been married to Chely for almost 20 years with 3 children, 2 girls and a boy. Most of his weekends are spent doing family activities, mostly soccer. We really appreciate Eliseo and our jobs would be much more difficult without him.
Favorite food: His wife's homemade enchiladas
Outside the shop: Enjoying family time, which is mostly his kids' soccer.
---
Service Advisor – Adam Mathews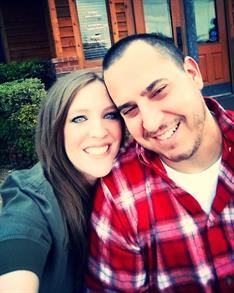 Adam joined our Customer Service team in 2017. He came to us from the Christian Brothers Shertz location, where he was a Service Manager. Adam has also worked for the Christian Brothers Mckinney location, so he has plenty of Christian Brothers experience. Adam has a big desire to please and really strives to do things right every time. He is friendly and easy to talk to which makes him popular with our customers. Adam is also an Amateur Meteorologist who studies weather patterns daily. He give better weather predictions than the local news. Adam and his wife Shelby married in 2007 and had 2 daughters, Gentry and Olivia born in 2013 and 2017.
Favorite food: Home style cooking, like chicken and rice.
Outside the shop: Spending time with his family. Lately it's been T-ball.
---
General Service Technician- Carlos Rios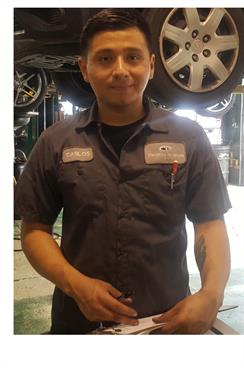 Carlos came to us from Discount Tire in mid 2017. He was doing great at Discount Tire, but he wanted to learn more than just tires. So with the blessings of his Manager at Discount, he came to work for us. He is very hard working and eager to learn, with a great knowledge of tires so we were very excited to get him. Carlos is very friendly an fun to be around, he smiles very easily. We are lucky to have him and support him in his desire to become a full Technician.
Favorite food: Lasagna
Outside the shop: Soccer, gym, learning the guitar.
---
Service Advisor – Mike Khuu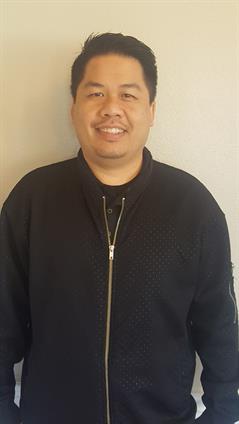 Mike joined our Customer service team in January of 2018. He has been in the Automotive repair business since the year 2000, must of that time as a Master Certified, factory trained Toyota Technician. Mike still holds his ASE Certifications. He decided that he wanted to transition from Technician to Advisor to save wear and tear on his body. He was hired here as a Service advisor, but his wealth of automotive repair knowledge is very useful to our team as well as the customers. Mike is a quick study and taking to his job very well. He is a soft spoken guy, but he makes you smile with his quite sense of humor.
Favorite food: Ribeye steak
Outside the shop: Spending time with his family, watching movies, watching football.