Get to Know Christian Brothers Automotive Trussville
Meet the Whitten's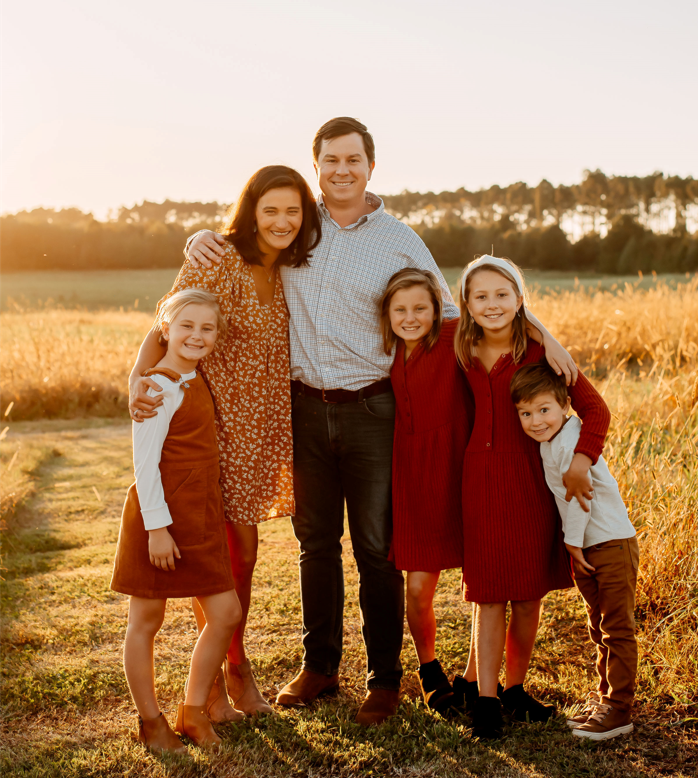 Hi! My name is Baker and I am the owner of Christian Brothers Automotive Trussville. I am a native of Homewood, Alabama. My wife, Lindsey, grew up in Columbus, Georgia. We met at Auburn and have been married 16 years. We have 4 amazing children- twin girls named Alice and Bess (11), a daughter, Suzanna (9) and son John (5). We also have an English field cocker spaniel named Hank.

For the last 10 years, we have been living in Georgia where we served in full-time ministry with Young Life (a non-denominational outreach to teenagers with the Gospel). We are passionate about doing life in close proximity to the people in our neighborhoods and in our workplaces. This is one of the many factors that led us to Christian Brothers because of its focus on integrity and community outreach.

In our shop, we desire to create environments of knowing and serving our community and our employees with kindness and respect. We hope that every person that enters our doors will experience the overwhelming love of God.

When we are not in the shop, we love to entertain friends in our home and spend lots of time outside playing and enjoying nature. We love music, food, books, movies, and adventures.

We're glad you stopped by!