About Christian Brothers Shawnee, KS
Meet your auto repair experts for Western Shawnee:
Tammie and Scott Green – Owners/Operators
Tammie and Scott have owned the Christian Brothers Automotive location in Western Shawnee since January 2013. With over 15 years in the automotive industry, Scott understands your vehicle is a huge investment and automotive repair jargon can be intimidating. That's why our shop is committed to explaining the cause of car trouble and the solution to each problem in simple, understandable language. Our goal is to educate our customers about automotive maintenance and car repair. No pressure sales at this auto repair center! We only provide information about what our technicians see and manufacturer scheduled maintenance recommendations.
As long-time residents of Shawnee, Scott and Tammie are passionate about giving back to the community. Christian Brothers Automotive Shawnee has partnered with Shawnee Mission Northwest High School, Maranatha Christian Academy, DeSoto High School and Mill Valley High School in a number of different programs, including a driver's education class. As the parents of two daughters, they do all they can to ensure teenage drivers are safe on the road.
Claude Potter – Technician
Claude i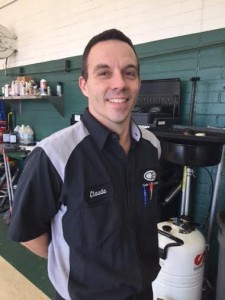 s a very experienced automotive technician with 28 years of experience. He can repair both domestic and foreign vehicles with ease. His main concern when working on a vehicle is making sure it's safe for the people who ride in it. It's how he can use his talent to serve and make people's lives better. No two days are the same for Claude; he loves working on different types of vehicles and solving a new problem every day.Claude is also a traveler and a racer. He's been to all 48 continental states and even to Canada and Mexico. He's owned drag cars that can run a 9-second quarter-mile and pro-street class cars that can reach 240 miles per hour.
Alex Johnson – Service Advisor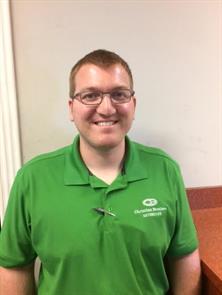 In 2005, Alex began working in the automotive field as a technician. He started working on cars in high school with his friends. His specialty is Chevrolet, but he has experience with all makes and models. He is a unique service adviser because he has experience in the shop and can relay information to the customer in both a technical and/or non-technical manner, depending upon the customer's knowledge level. If he could own just one car, it would be a 1967 Ford Mustang Shelby GT500. His main hobby is playing golf at the Shawnee Country Club.
Luis Mayoral – Technician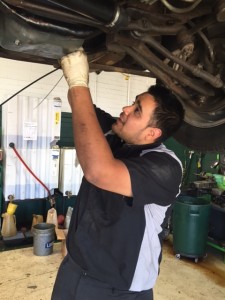 Since 2011, Luis has been working in the automotive repair industry. He is fluent in Spanish and helps translate when necessary! He can work on many different cars, but he especially knows his way around Hondas and Chevys. His favorite part of the job is taking components apart, fixing them, and then putting them back together again like new.Pool is Luis's game of choice. It's a fun way to spend an evening with friends. He also enjoys his monthly tradition of visiting the local gun range to fire a few rounds and practice his target shooting.
Bill Carlson - Service Advisor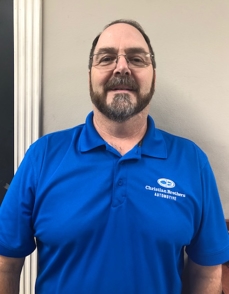 Bill Carlson has been called many names, like Wild Bill, Billy the Kid and Willy Wild Man. He has a fun sense of humor and often times cracks jokes with the staff and customers. He will always shoot straight when servicing our customers. He will explain what's needed in terms the customer can understand. He's been in the automotive industry for over 30 years. He enjoys quite weekends in the country with his wife, Jill.
Josh Phillips - Service Advisor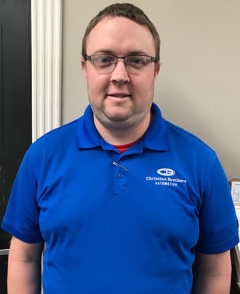 With being in the automotive industry since 2004, Josh has spent time in many different areas, such as Technician, Service Advisor and also as that General Manager of a retail parts supplier. This experience helps him be able to relate to our customers and better understand their needs on many different levels. In his spare time, Josh can be found watching/attending St. Louis Cardinals games (especially if they are facing the Kansas City Royals), on the golf course, or spending time with his wife and four kids.
Ben Uribe - Technician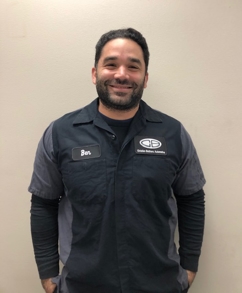 Ben loves cars! It is his passion. He has been working on cars since 2000. He can work on Domesic, Asian, European and Diesel vehicles; but his favorite is Toyota and Honda. Of course, his favorite movie is "Fast and Furious."
Luis Martinez - Service Advisor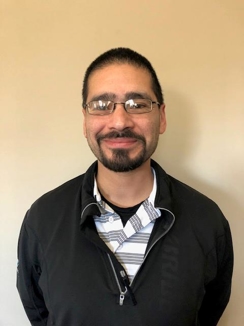 Luis is a Navy veteran that has worked in the automotive repair industry since 2001. He is excited because he gets to meet new people every day and help make their day a little bit better. His favorite thing about working at Christian Brothers Automotive is to be able to be open with his faith and being surrounded by such wonderful people.
Torsten Becker - Technician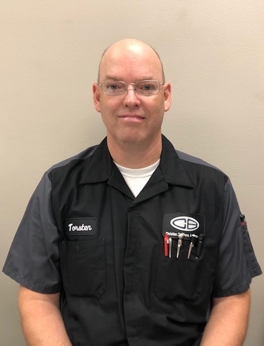 Torsten started working on vehicles in 1995. He served and is now retired from the Navy. We appreciate his service to our country. Torsten enjoys problem solving and fixing vehicles. He likes to help those that are unable to do the work themselves. His favorite type of vehicle is a late 1970's Trans Am. He enjoys eating pizza while watching action movies
Ethan Cole- Technician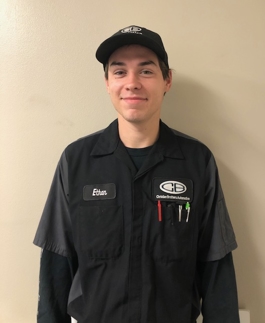 Ethan graduated from Washburn Tech in 2020, however, he's been working on cars since 2016. He has 6 Automotive Service Excellent Certifications and his 609MAC Certification. Ethan's favorite car is a Mazda RX-7. In his spare time he likes to thrift and skate
Alejandro Campos - Technician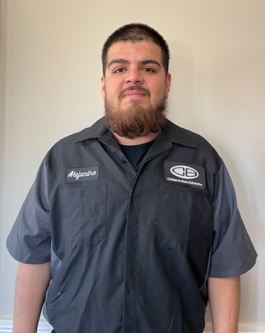 Alejandro's been working on vehicles since 2015. His favorite kind of vehicle is 1985 Cutlass. His favorite food is burgers. He likes action and comedy movies, but has so many favorite movies that it's hard to pick just one. He likes to play video games, watch NFL football and hike.
Jackpot - Official Mascot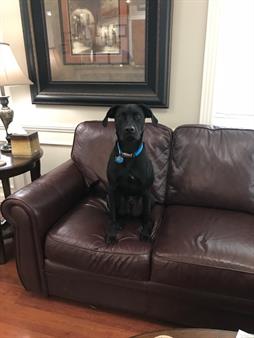 New Years Day 2016, this 6 pound puppy was found on the side of a road. The Greens gave him a home and he quickly became the official mascot of Christian Brothers Automotive Shawnee. Jackpot greets customers with a happy tail wag. Even though he's 50 pounds, he still thinks he's a lap dog. Young and old dog lovers alike enjoy spending time with him. And if you are not fond of dogs, then he stays in the office with the Greens.
Lucky- Jackpot's Side Kick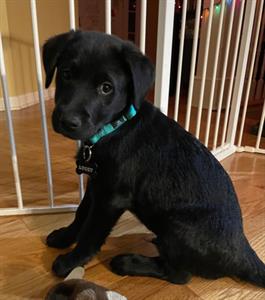 Lucky was born October 15, 2020. He is Jackpot's side kick. Lucky loves his big brother, Jackpot. Lucky copies most everything Jackpot does. Lucky is collie/lab mix. Give him a pat on the head or rub his tummy and he will be your best buddy.
Location Info:
22240 Midland Dr Shawnee, KS 66226