Meet Our West Chicago Staff
For trusted and reliable service, hire Christian Brothers Automotive West Chicago
Boris & Jill Gunjevic

Owner & Operator

Boris and Jill Gunjevic own and operate Christian Brothers Automotive (CBA) in West Chicago, providing quality automotive repair services with honesty and integrity. An early childhood passion drew Boris towards the automobile business starting in high school at local car dealerships. He earned a degree in Automotive Technology from Southern Illinois University and spent nearly two decades working as a corporate field manager in the automotive business. Jill brings a diverse background to her ownership role. She is a graduate of Bradley University with degrees in Psychology and Forensic Science. Yes, her early career involved working with DNA evidence for the Illinois State Police, but their role in the local community sparked Jill's love of non-profit service where she later worked before transitioning to full-time mommy of two. Jill shines in her ability to build meaningful connections with those around her. After enduring multiple cross country moves for his career, Boris discovered this exciting opportunity to open the first CBA location in Illinois where he and Jill could establish permanent roots in their hometown Chicago-metro area. They are inspired by CBA's faith-based approach to ethical car-care and genuine interest in helping people, but not just with automotive needs. Boris and Jill will utilize their shop resources and business relationships to serve fellow community members though local charitable organizations. Please stop in to meet the Gunjevics and discover the "nice difference" at Christian Brothers Automotive!
---
CRAIG K.

Craig has been in the auto business since 1974 and is a graduate of Southern Illinois University's automotive technology program. A majority of his career was spent specializing in General Motors dealerships where he earned the distinction of GM Master Technician. Craig currently holds an ASE Master and L1 Advanced certification status. He is a proud father of two adult children and has one grandchild. He was very active in the local racing community and enjoys watching drag races on TV. His first car was a 1965 Pontiac Tempest and his "worst" car was a 1969 Chevy Nova.
Rafal K.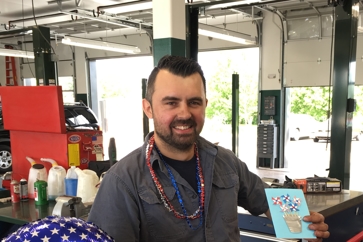 Rafal is a native of Poland but recently became a citizen of the United States!! He has an automotive technology degree from Triton College and worked for over 15 years at an independent service center in Chicago specializing in Import and European vehicles.
sCott A.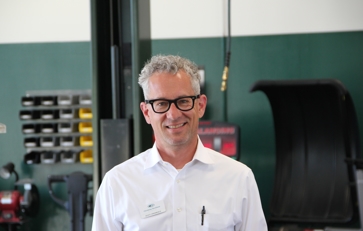 Our service consultant, Scott, is originally from the St. Louis area and graduated from Washington University in St. Louis. His automotive experience began as a technician for a European import center and later transitioned to factory service advisor for brands like Volvo, Bentley and Lamborghini. He is a true Norseman, with the proper ski cap and Volvo station wagon to prove it! Other fun facts about Scott, he is a connoisseur of fine coffee and used to race bicycles in his youth.
Dennis H.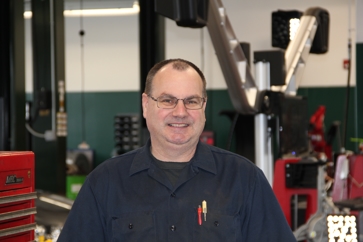 Dennis has been servicing vehicles since 1981 and worked for the same family-run business for 36 years!! When not at work he spends time with his wife and two younger children. Dennis has taken up partial residency in Wisconsin where he spends weekends with his family...riding jet skis and dirt bikes during the Summer and snowmobiles during the Winter. While his wife is an accomplished baker, Dennis is master of the BBQ!! Fun facts about Dennis: he has owned three Golden Retrievers and his first car was a 1969 Oldsmobile Cutlass with a "Rocket 350"!
Mark B.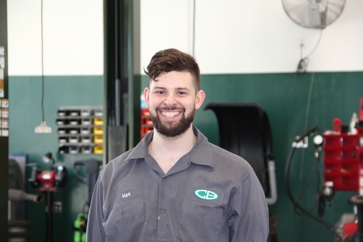 Mark is our very talented general service technician. Born in Italy, he grew up in the Chicago suburbs and has been in the automotive service business for 7 years while working at local Honda dealerships and another full service repair franchise. In the Summer of 2019 he graduated from College of DuPage with his Associates degree in automotive technology. He has since transferred full time to Southern Illinois University to obtain his Bachelor degree of automotive technology. Mark returns to work for us during school breaks and teaches us old dogs new tricks!
Winnie G.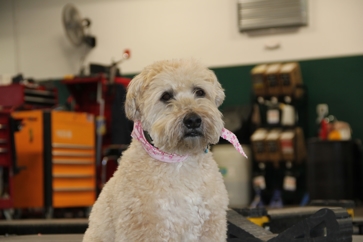 Winnie is Boris and Jill's fur-baby. She is a purebred Soft Coated Wheaten Terrier and is full of energy and love for our customers. She brings a smile to everyone's face when she visits us at the shop for the day.