Car Basics: All the Drive Belts Explained
If you've ever owned a car past the 50,000 mile mark, you've heard a mechanic talk to you about the drive belts on your car. You may have nodded as they explained the condition of those belts and their recommendation to maintain them. But, you also may have wondered- What exactly do those belts even do? Knowledge is power when it comes to maintaining your car and Christian Brothers Automotive Round Rock is here to help you get a grasp on why those belts are so important to the function of your vehicle.
Timing Belts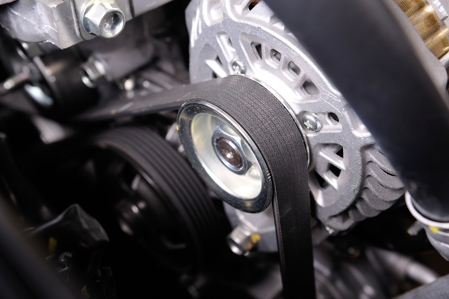 A timing belt, is a notched rubber belt that opens and closes the engine valves in proper timing with the pistons. It also allows the crankshaft to turn the camshaft. This rubber belt is a more modern replacement for what used to be a timing chain. The upgrade from chain to rubber greatly reduces the risk of damage to the valves and pistons if the belt malfunctions.
The best clue you have that your timing belt is not working properly or wearing thin is if you hear a slapping sound coming from under the hood. If you've notice your car is developing a rough idle, this also can be an indicator you need to have your timing belt checked. When it comes to your timing belt, prevention is your friend. If your timing belt breaks, your car can't run and it may cause costly damage to your valves and pistons.
Serpentine Belts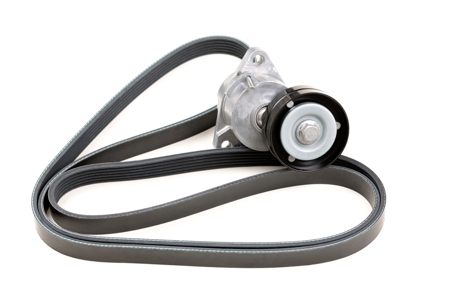 Your car's serpentine belt is a long continuous belt that drives all your engine components. Newer cars use serpentine belts because they are easy to replace. Most serpentine belts need to be changed at least every 50,000 miles.
If a serpentine belt is malfunctioning, you can often hear a squeaking or chirping sound. This may happen because the belt is stripped, cracked or has lost its tension and is too loose to run properly. If your serpentine belt breaks, your car can't run, which is one of the reasons why staying on top of your car's scheduled maintenance is so important.
It's always a frustrating feeling to spend time repairing something you could have avoided in the first place. We know how important it is to you to keep your car up and running, so we do our part by sending our customers reminders when their car is due for scheduled maintenance. If you've had your car serviced somewhere else and can't remember the last time your belt was changed, bring your car by Christian Brothers Automotive Round Rock and let us take a look for you.
V-Belts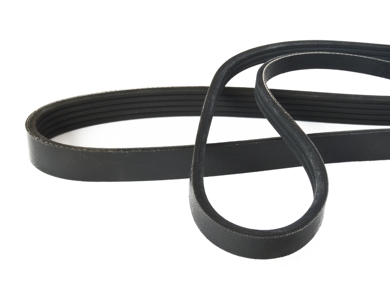 Before serpentine belts became the new standard, most older model cars used v-belts. V-belts consist of multiple belts that run from the engine's crankshaft to drive the a/c compressor, water pump, power steering pump and the alternator. What was great about these belts was that they were short and not likely to slip like newer serpentine belts. Since different belts had different functions, if one malfunctioned, it didn't necessarily mean your car wouldn't run.
If your v-belt is failing, you may notice a squeaking and some of the accessories on your car might stop working. Unfortunately, v-belts may not always be readily available and sometimes need to be special ordered for older model cars.
With the temperatures rising here in central Texas, be mindful that heat, oil, water and dirt all cause wear and tear on your drive belts. It's important to get any oil leaks taken care of quickly to not cause further damage. Whenever your car is ready for maintenance or you suspect something's not running properly, we'll be here to give your car the care it needs.
"The people here are very honest and straightforward with you, they ensure that you know exactly what's going on and the severity levels (of) each thing; so I know how urgently I need to get certain parts of maintenance done." - J.A.
Did you know whenever you bring your car into Christian Brothers Automotive Round Rock we offer a complimentary Courtesy Inspection ? It's our way of making sure we keep your car ready for wherever life takes you. We'll look over all the visible systems in your car, let you know what we find, and explain your options so you can make the best decision for you and your car. Simply click the button below to schedule an appointment. We look forward to seeing you.
Posted By
Christian Brothers Automotive Round Rock
Categories: