7 Best Swimming Holes Near Round Rock, Texas
Best Round Rock Swimming Holes
While we are experts in auto repair, we are also Round Rock locals just like you, which means every summer we prepare ourselves for the Texas heat. Every good Texan knows, to survive those triple digit temperatures, you only need one thing... a place to jump in and cool off.
One of the perks of living in Round Rock is how close we are to the crystal clear, ice cold springs of the Texas Hill Country. There are so many naturally-fed watering holes within an hour's drive of your front door that there's no excuse to be melting in your backyard.
We took a poll around the Christian Brothers Automotive shop this week, and we've rounded up our seven favorite swimming holes that are just a short drive from Round Rock for you to add to your summer bucket list. Grab a cooler, and some SPF, and let's take a tour around some of these well-loved swimming holes.
Krause Springs, Spicewood
Just under 45 miles west of Round Rock is this great swimming hole made up of 32 natural springs. When the water is flowing, you can enjoy a beautiful waterfall to cool off under. Check out Krause Springs for more information.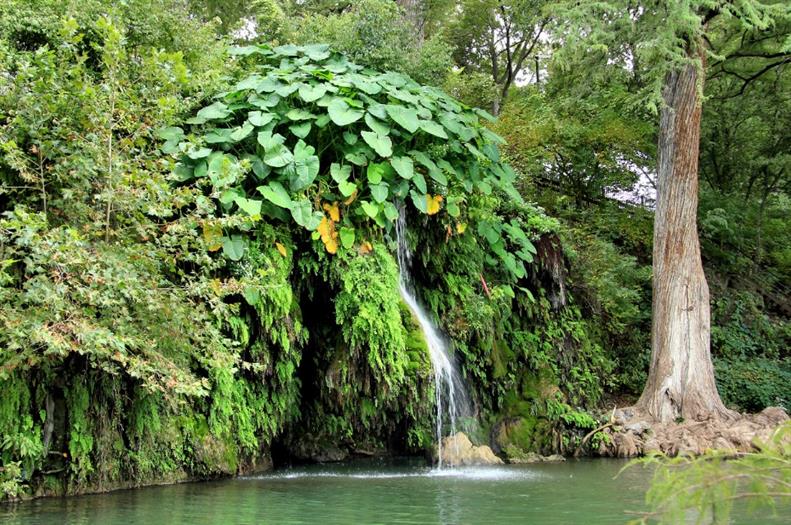 Blue Hole, Wimberley
This beautiful spot on Cypress Creek has been a local favorite because of its cool, deep blue water. After making this a city park in 2005 to protect it from becoming a residential development, Wimberley is also designing a newly acquired 126-acre park for Blue Hole visitors to enjoy. For more information, go to Visit Wimberley.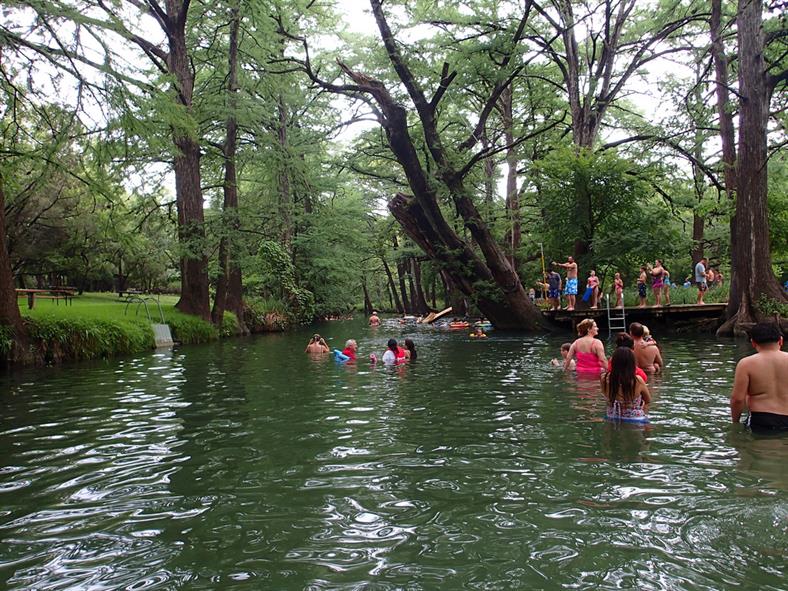 Devil's Waterhole, Burnet
Devil's Waterhole is perfectly named for the amount of dare-devils who brave cliff jumping here. As a part of the Inks Lake State Park, this watering hole is a favorite swimming hole for campers who endure the long waitlists for a chance to camp at this Hill Country beauty. Check out Texas Parks and Wildlife for more information about Inks Lake State Park and Devil's Waterhole.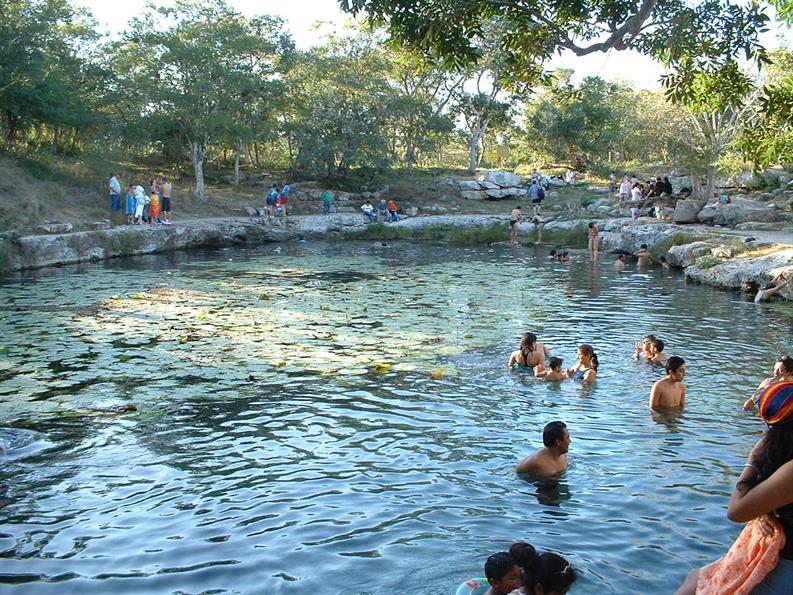 Hamilton Pool, Austin
Off of Highway 71, you can reach the Balcones Canyonland Preserve, which is home to Hamilton Pool, a popular swimming spot since the 1960's. The pools edges are made up of large slabs of limestone and tall stalactites grow down from the ceiling of this natural grotto. For hours and information, visit Travis County Parks.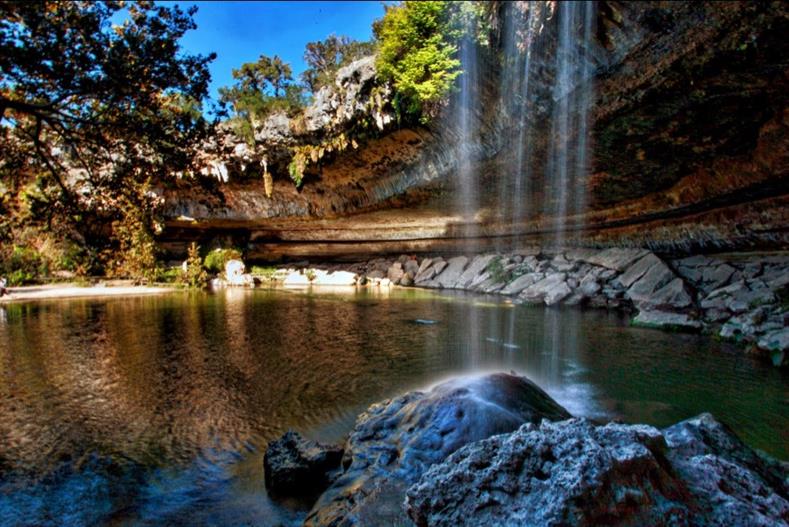 Emma Long Metropolitan Park
If you're looking for a place with beach-like shoreline along Lake Austin, Emma Long is the perfect spot for you. It's a great place for swimming or just enjoying the view from your beach chair. For more information on hours and fees, visit the official website of Austin, Texas.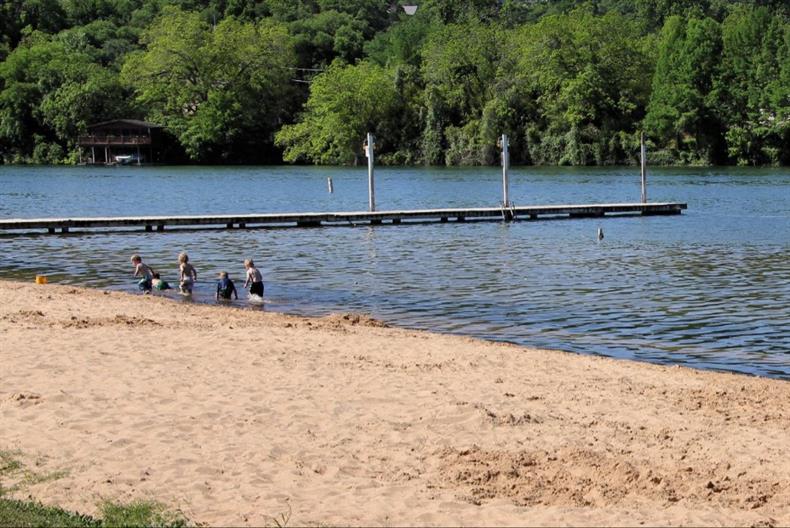 Blue Hole, Georgetown
A bend in the San Gabriel river, just minutes from the heart of Georgetown, is this perfect spot to spend the day. The rocky cliffs overlooking the deep blue water are the perfect backdrop for lounging in a raft and enjoying the peaceful surroundings. Check out Georgetown Parks and Rec for more information on hours and amenities.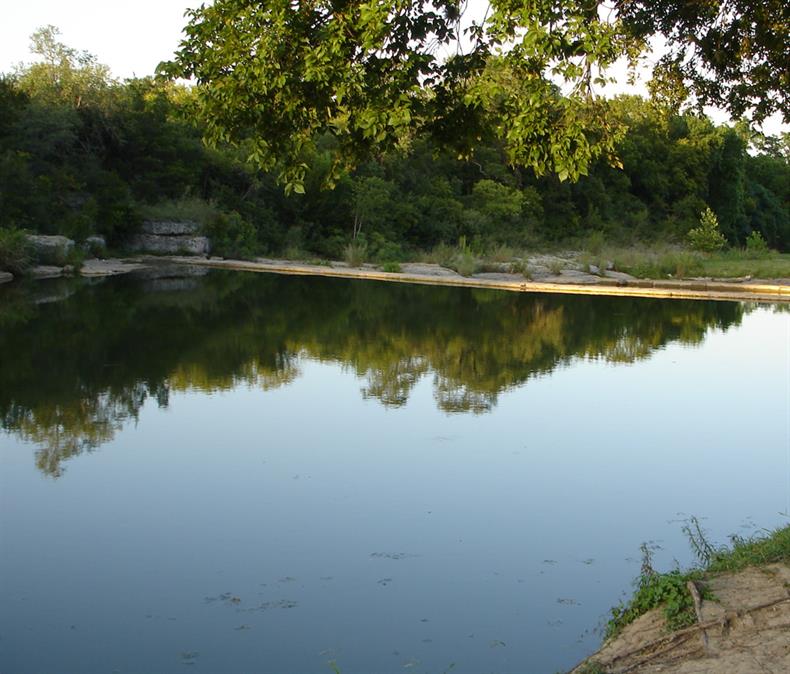 Barton Springs, Austin
Is any swimming hole list complete without mentioning Barton Springs? This iconic swimming hole in the heart of Austin is the perfect place to cool off after a day of exploring the city. If you're up for an early-morning or late-night swim, head over to Barton Springs between 5-8 a.m. or 9-10 p.m. when admission is free. For more information on hours and admission, visit the official website of Austin, Texas.
As you're making your summer adventure plans, let's make sure your car is ready for the Texas heat as well! If you're due for an oil change, feel like your A/C system is slacking on the job, or have any other concerns about your car, swing by our shop at 413 Louis Henna Boulevard. Whether you're curious how to get the best oil change for your car or wondering about the risks of driving with a bad wheel bearing, we'll take the time to answer any questions you may have.
Posted By
Ed Carey, Christian Brothers Automotive Round Rock
Categories: