Trusted Automobile Repairs and Maintenance for the North Port Area
As a locally-owned, locally-operated automobile repair and maintenance center, Christian Brothers Automotive North Port is proud to serve the North Port community. Since 1982, the Christian Brothers Automotive family has been making it easier for vehicle owners to find trustworthy, high-quality auto service and repair. At Christian Brothers Automotive North Port, we offer the expertise, workmanship, and dependability that North Port residents expect from their local automobile repair center.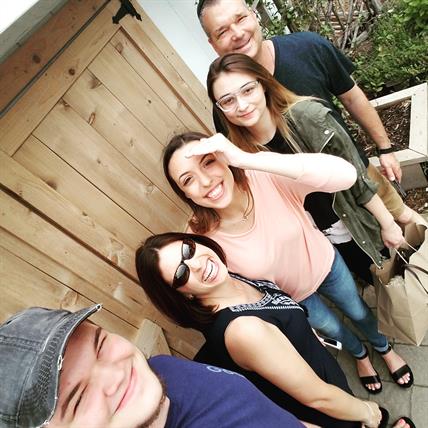 North Port's Automobile Repair Specialists- Meet the Shipp Family
Christian Brothers Automotive North Port is proudly owned by Richard and Angie Shipp. We've strived to bring the very best in auto maintenance and repair to the people of North Port. To do this, we've assembled a tight-knit, hard-working, highly qualified team of technicians, all of whom are fully ASE-certified. We also use top materials, parts, and equipment, ensuring that every vehicle that drives onto our lot is cared for to the best of our ability.
Our care extends beyond our customers and our vehicles, as we've also taken steps to make our automobile repair center environmentally-friendly. One of these steps is to recycle scrap metal and parts with local vendors. Additionally, not a single drop of oil or waste material goes into the ground at Christian Brothers Automotive North Port. Instead, our automobile repair center has floor traps installed to collect waste materials so that they can be safely disposed of or recycled.
"Love Your Neighbor as Yourself"
At Christian Brothers Automotive North Port, our automobile repair center's owners are North Port locals – just like you. So it's no wonder that our approach boils down to a simply stated mission: Love your neighbor as yourself. We believe in treating our customers with the same warmth, openness, and dependability that you'd expect from a good neighbor. We consider these principles the foundation of our business, and we do all that we can to do right by our customers.
You'll see our commitment to neighborly service in our FREE courtesy inspection program, in our transparent estimate and pricing policies, and in our promise to explain any issues that we find or repairs that we suggest. You'll discover it in our comfortable waiting area, where you'll be greeted by a smile, free coffee, and complimentary Wi-Fi. And you'll find it in our automobile repair warranty, which covers up to 2 years or 24,000 miles – whichever is better for you.
It's this commitment that has made our automobile repair center – and the Christian Brothers Automotive North Port name – synonymous with the Nice Difference, a difference you'll discover on your very first visit.
Bring your vehicle to the automobile repair specialists at Christian Brothers Automotive North Port or call (941) 787-2929 today to schedule a FREE courtesy inspection.