What to Expect With AC Maintenance And Repair Service
1. Schedule Your Appointment
Whether scheduling online or over the phone be sure and let us know what you're experiencing so we can provide fast and accurate service advice.
2. Diagnostics and Inspections
Drop off your vehicle and the shop will get to work with inspections and diagnostics using the same equipment as the manufacturers to determine issues and next steps.
3. Digital Vehicle Inspection Report and Estimate
Following the diagnosis we will text you a digital vehicle inspection report, containing pictures and videos of our findings and recommendations.
4. Review and Approval
A service advisor will reach out to walk you through the findings and recommendations to determine how you would like to proceed, or you can approve work directly in your DVI.
5. Work Performed or Scheduled
Most work can be completed immediately, or scheduled based on parts and customer availability.
Call For a Quote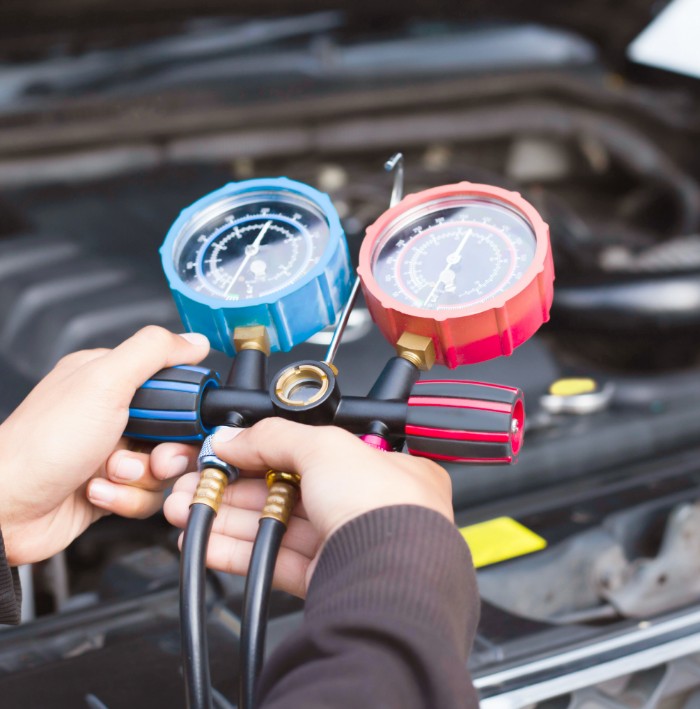 common Vehicle AC Problems
Auto Air Conditioning Repair​
We understand the discomfort of driving a vehicle with a malfunctioning air conditioner during the hot Arizona summers.
Our expert technicians are experienced in diagnosing and repairing all types of auto AC issues efficiently. We use state-of-the-art equipment to ensure your car's air conditioning system is functioning optimally.
Car AC Repair
A faulty car AC can turn your smooth drive into an uncomfortable experience. At Christian Brothers Automotive McQueen and Guadalupe, we offer top-notch car AC repair services that will refresh your ride.
Car Air Conditioner Repair
If you're experiencing problems with cooling or unusual noises from your car's air conditioner, it might be time for a repair. Our team can help identify the issue and make necessary repairs to get your car's air conditioner back up running effectively.
Auto AC Repair
An efficient auto AC system is crucial for keeping cool on the road during scorching summer days. Our skilled technicians perform comprehensive checks on compressors, condensers, hoses & connections among other components to ensure every part of your vehicle's cooling system functions properly.
Car AC Service
Maintaining regular Car AC Service is key to ensuring the longevity of your auto air conditioning system. At Christian Brothers Automotive McQueen and Guadalupe, we offer comprehensive AC service packages that include routine inspections and maintenance work.
Car Air Conditioning Repair
Don't let a faulty air conditioner ruin your driving experience. Bring your vehicle to us for professional car air conditioning repair services in Gilbert, AZ. Our technicians use advanced diagnostics tools and methods to identify issues and make necessary repairs efficiently.
To book an appointment or learn more about our services, Contact Us today! We are ready to serve you with exceptional auto AC services right here in Gilbert, AZ at Christian Brothers Automotive McQueen and Guadalupe.
Need your AC serviced in Gilbert? Turn to the professionals at Christian Brothers Automotive. Call us today at (602) 855-9007 or schedule an appointment online.
Read More
Read Less
FAQs
Have more Questions?
Our friendly auto service experts have the answers.
Call your local Christian Brothers Automotive car shop today
Hear What Our Customers Had to Say About Us
"I liked the customer service and going above and beyond to make sure I was comfortable while waiting in the store for my vehicle work to be done, specifically being offered a nice hot coffee with creamer."

- J.L.
Read More Testimonials