Beth & Sid Moore

Beth and Sid enjoy calling Maumelle their home. Beth loves being a wife, mother and school teacher. Sid is an ASE Certified Technician and loves working with cars, hunting, fishing and being part of the Christian Brothers organization of owners. Above all, they both enjoy spending time with family and serving at church, missions, and as foster parents. As owners of Christian Brothers in Maumelle, Sid and Beth strive to provide a great work environment so that great people can do great work for others. Sid and Beth say "We were born in Texas but we got to Arkansas as quick as we could".
Meet the experienced service team
Meet Our Fantastic Team
"Our goal is to provide a great place to work, so that great people can provide great service and repairs for our guests" - Beth and Sid Moore
Troy Mason
Troy gained much of his early experience from working on vehicles with his dad and grandpa. He graduated from ASU in Automotive Technology and has worked for dealerships and independent repair facilities before coming to Christian Brothers. Troy spends his free time hunting, spending time with family, and working on vehicles. Troy's family, co-workers, and friends describe him as, "an easy going individual who is devoted, loyal, and hard-working!" Troy is great at steering, suspension, electrical, and mechanical troubleshooting. He can fix all makes and models.
---
Victor Garza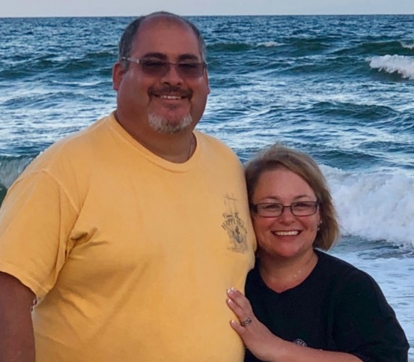 Victor Garza is a 30 year ASE Master Technician and a member of IATN. Victor studied Automotive Technology at Bakersfield College in California and enjoys working on anything from classic cars to new vehicles. Victor is also factory trained with multiple car manufacturers. In Victor's spare time he loves hunting, reading, football and family. Victor is happily married to Michelle and together they have three sons. Victor's friends and family say "Vic is easy going and willing to help anyone".
---
Chris Hernandez

Chris's love of working on vehicles came from working on cars and other
vehicles with his father and his brother when he was younger. This is Chris's
first job related to automotive work, and he's in his element and loving it!
Chris says his favorite hobbies are fishing, working out, eating, and being out
with loved ones.
Chris's family and friends say "He has the biggest heart, is hardworking,
and he's compassionate about whatever he's doing. He's always willing to
lend a helping hand to the people that he cares about."
---
John Bryan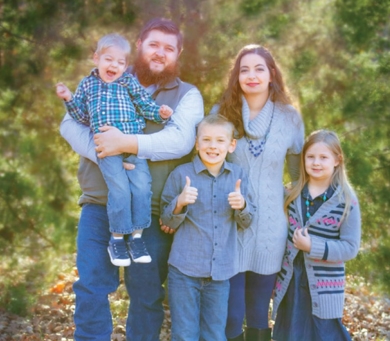 John has been in the automotive industry for 14 years and started as a lube technician. John is married with three children, a dog and annoying cat. John and his family love serving the community, their church and on foreign mission trips. John's hobbies include hunting, fishing and spending time outdoors with his kids. John is also a history enthusiast that enjoys restoring abandoned or neglected cemeteries
John's friends and family say "he is dedicated and passionate, but his kid's think his 'dad joke' game is pretty impressive.
---
Mike Allen
Mike has been in Customer Service & Management for the past 20 yrs. He also has an aviation maintenance background and understands the importance of getting it right the first time. Mike enjoys riding and tinkering on motorcycles, college football and traveling with his wife Deanna. Mike's friends and family say "He is hard working, a whiz on the barbecue and has a great sense of humor"
---
Seth Stewart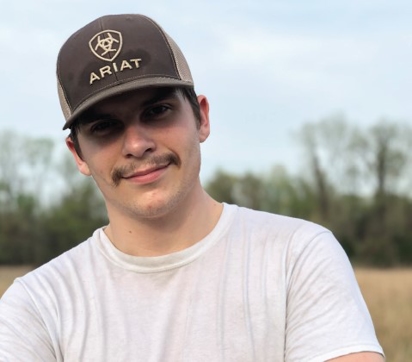 Seth started turning wrenches as a kid with his dad working on mowers and
his 89 Chevrolet Silverado. Seth pursued his passion for working on engines
by taking a Power Sports course at ASU Searcy where the course covered
all small engine applications ranging from weed eaters to outboard motors.
After completion of the class, Seth wanted more knowledge of different
platforms so he enlisted in the Arkansas National Guard as a Blackhawk
mechanic.
Seth's greatest hobby is casting out a fishing line and his friends say "he is
an easy going fella with a super funny sense of humor."
---
Clutch

Clutch is the youngest member of the Christian Brothers team and works part time as the shop's greeter. In his free time he enjoys chasing his tail, chewing on his toy, and eating anything he can talk the team out of in the break room. Clutch's friends and family say "He's a 'people dog' that loves everyone he meets. Wow! What a good boy!".