About Our Auto Shop in Mansfield
Professional, Friendly, & Attentive Mechanics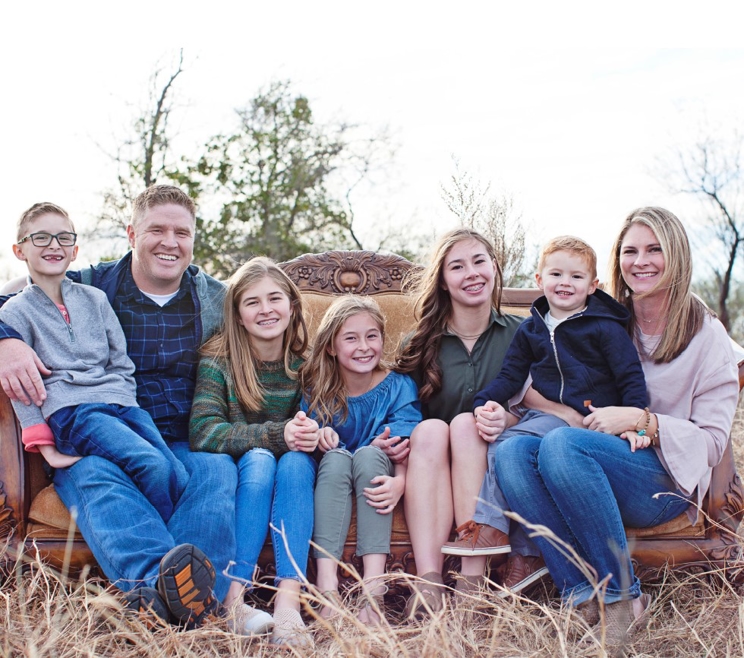 Hello, we are the Ortman family, Michael, Shayna and our kids Adeline, Natalie, Camille, Cannon, and Gage. I am a native Texan that grew up in the north Fort Worth area and Shayna is a transplant from norther Utah. Shayna and I met at Midwestern State University, where she played volleyball and I played football. We graduated in 2000 and returned back to the metroplex where we began our family. Shay and I celebrated our 20 year wedding anniversary in July of 2020. Our greatest joy has been bringing 5 beautiful children into this world raising them in a faith based, love filled home, centered around Christ. We love traveling, playing sports, and watching movies. We live on a small farm where were raise cattle and chickens.

Shay and I first learned about Christian Brothers Automotive about 5 years ago and over the past year we were finally able to take the leap in opening our own shop. CBA was a place where we could not only practice our faith, but serve our community in a servitude manner while providing an honest and ethical business based on christian values.

We know automotive issues can be frustrating, and when dealing with one of your largest investments, the last thing anyone wants to do is worry about how they are being treated and what services are being offered. We truly live by the phrase "love thy neighbor as thyself". We want to provide a place where customers can drop off their vehicles and feel confident in both the service and price.
Backed by a nationally recognized brand with over three decades of experience, our locally owned and operated team at Christian Brothers Automotive Mansfield, continues to redefine the automotive care shop experience. By providing reliable knowledge, genuine car repairs, and exceptional customer service to the locals of the immediate and surrounding areas, we have quickly become residents' go-to auto care shop.
From our clean and comfortable waiting rooms, featuring free Wi-Fi and refreshments, to our complimentary shuttle service for when your vehicle is staying with us overnight, there are plenty of reasons to see why we are quickly becoming industry-leaders in Mansfield and beyond.
Complimentary Courtesy Inspections
With every vehicle that enters our shop, we perform a full courtesy inspection. This thorough inspection gives us a chance to identify the root of any performance issues you have encountered, as well as ensure that no issues are on the rise. Our friendly and reliable auto technicians will educate you on proper services, while developing a solution that is as durable as it is reliable.
Be sure to contact us online or give us a call at (817) 592-9846 to schedule your inspection today.