About Christian Brothers – Mandeville
Christian Brothers Automotive is your neighborhood expert for all auto repairs and services.
For a car repair experience that is clean, courteous and caring, choose Christian Brothers Automotive in Mandeville. But don't take our word for it. Take a look at reviews from real customers at our shop and those around the country. Every visit to Christian Brothers should end in a happy car and a happier customer.
Christian Brothers Automotive offers auto repair service and maintenance for every vehicle. Gas or diesel, foreign or domestic, car or truck – no matter the vehicle, we have the expertise and experience to fix it right the first time. We have the same manufacturer recommended equipment and diagnostic tools as the dealerships, but the local ties and industry partnerships to often offer better prices and a much better warranty which ensures that we're taking care of you!
All locations are independently owned and operated and the owner is on site. Speak directly with the owner about your car repairs. We know you have a choice in car care – thanks for considering Christian Brothers Automotive.
Meet The Owners
Jeff and Crista Madison, Owner - Operators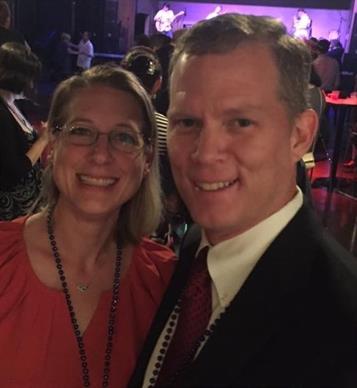 Jeff and Crista opened the Mandeville franchise location on August 7th, 2017. Jeff is originally from Jackson, Mississippi but lived in South Louisiana the majority of his adult life and has even won a Crawfish Eating contest! Crista and her entire family for at least 3 generations are from New Orleans and the Northshore. She is a proud graduate of LSU and loves her Fighting Tigers! Jeff and Crista have 3 school age children, Emma Grace, Jon Paul and Luke, who keep them very busy whenever they're not very busy. They are loving Mandeville and are looking for the perfect place to call home as they deepen their ties with their new community. Together Jeff and Crista strive to build strong relationships with our team, with our customers and work very hard to be a light in our community.
To that end, Jeff and Crista have committed to building on the Nice Difference Warranty by extending it to 3 years/36,000 miles whichever benefits you more!!!
Favorite Food: Gumbo, Crawfish & Blue Bell Homemade Vanilla Ice Cream! (his) Chocolate! (hers)
Favorite Activity: Going to movies & dining out!(his) Watching her Fighting Tigers Win Football Games, Watching her Boys Play & her Daughter's Ballet!(hers)