Meet Our Staff
For trusted and reliable service, hire Christian Brothers Automotive Loveland
Doug & Jamie Beachy

Owner & Operator
Welcome to Loveland
Meet the Loveland & Milford team that makes our friendly service possible
We are committed to honest, upfront automotive repairs that respect the people in our community. We are blessed to be able to work with some of these community members, and we happen to think they are some of the best! Our staff is proud to service the Loveland, Milford and Miami Township area. Get to know these sweet people (and learn their favorite sweets as well).
Front Office Staff
Jake, Brad, Stacey, and Wes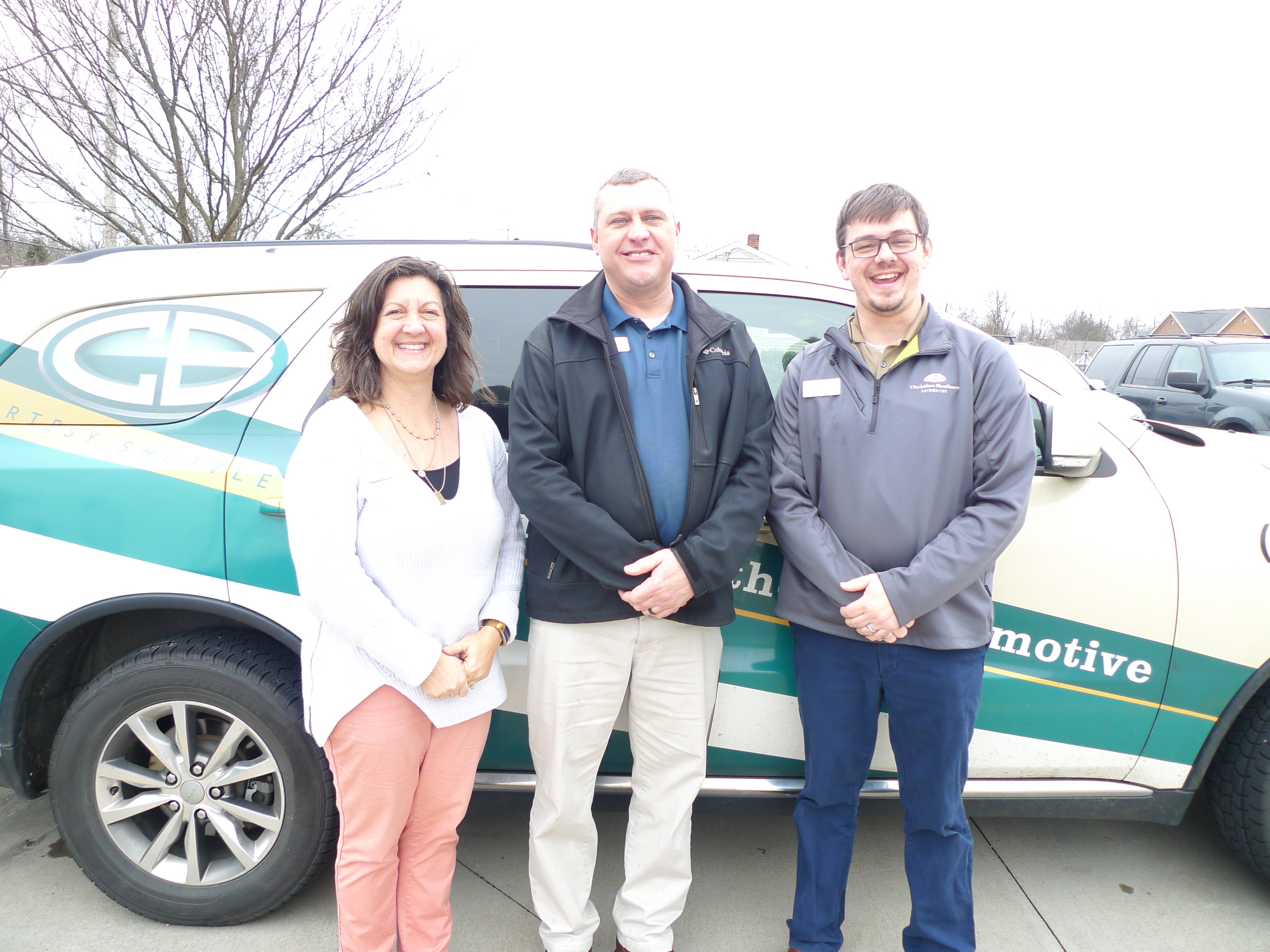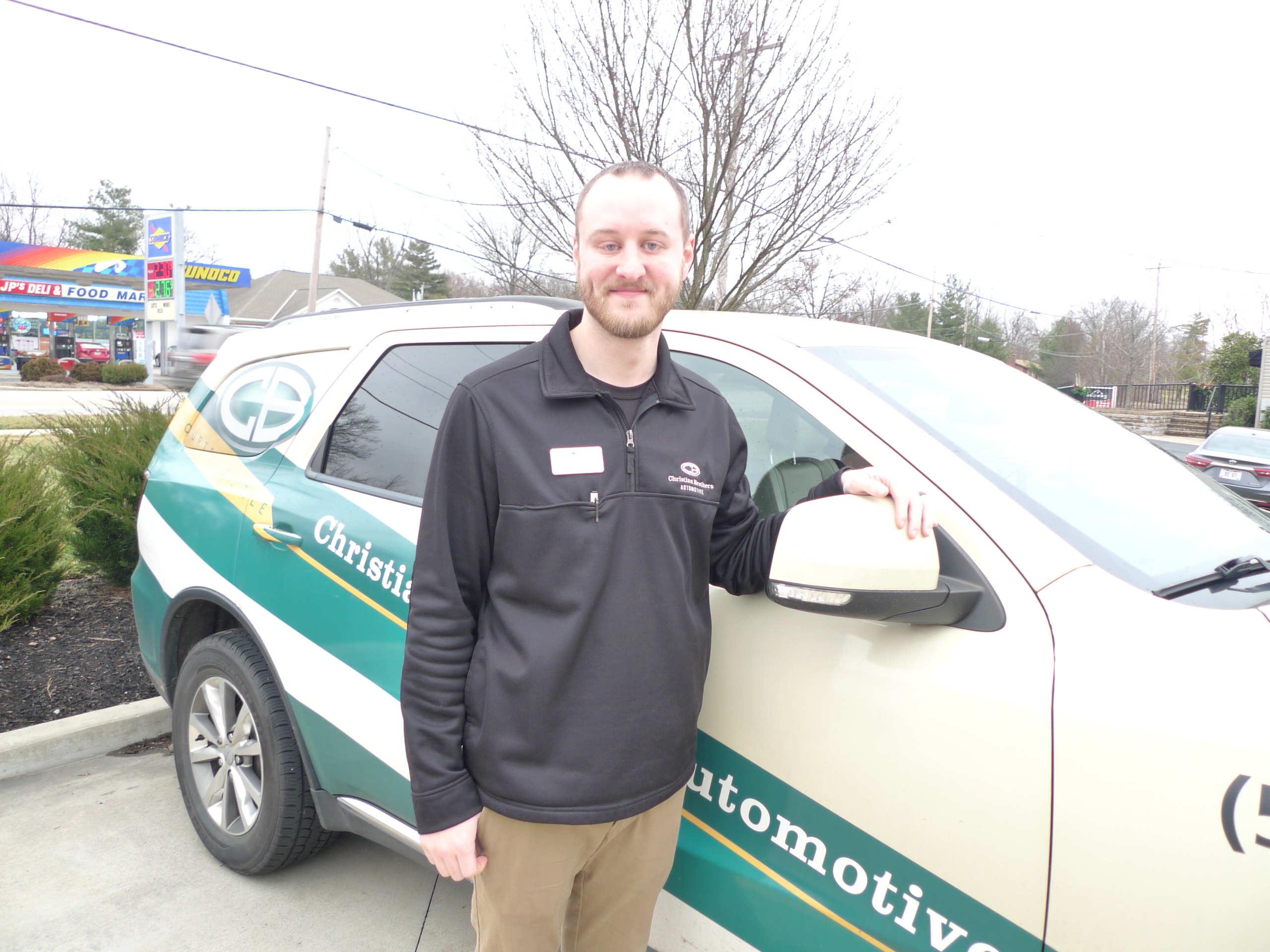 Jake: General Manager
Jake started as a tire guy for his dad at age 16. It didn't take long to recognize his great people skills and organization. He is helping to shape both CBA stores in Loveland and West Chester as a General Manager. He is an expert on the computer and with customer service. Jake and his wife, Kristen, enjoy their two dogs, and paint ball contests - well, Jake enjoys paintball anyway. He is actually kind of semi-professional.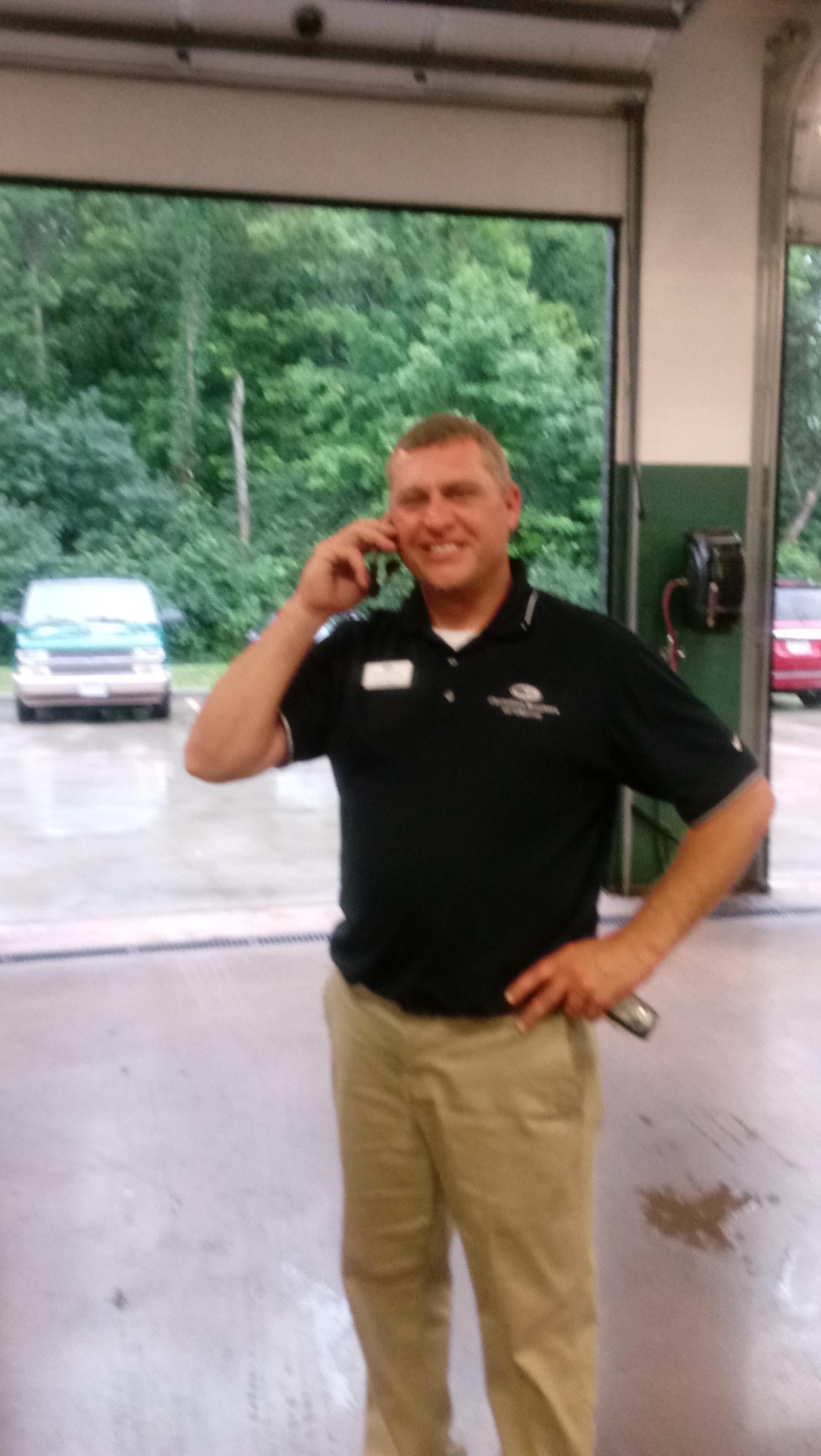 Brad: Service Manager
Brad started with CBA in April 2017, and his strong technical knowledge and background as a technician are a great benefit to our shop and customers. He builds estimates that properly address the customer's issue without unnecessary expense.
Brad, his wife Sara, and their two children, Noah and Ava, reside in Alexandria, KY. Brad enjoys kicking back on the weekends with his family going bike riding, boating, camping and hanging out at different parks.
Favorite sweets: apple pie and chocolate
Wes Prichard: Service Adviso
Wes started with CBA in March of 2018. He and his wife, Alexandra, have two sweet girls Sophia and Tessa. Wes has been in the automobile industry for 14 years. He has an associates degree in autotechnology and business management. We are pleased to have him working directly with customers as he listens carefully to car issues and serves with kindness. He enjoys his family times, collecting Bibles and working with the youth at their church. His favorite sweet treats are anything chocolate and strawberry pretzel dessert.
Wes was awarded the Brand Champion Award 2019 for representing the heart and values of Christian Brothers Automotive. He serves customers as if they were a part of his family. His kindness and love shines through everyday as he puts others before himself.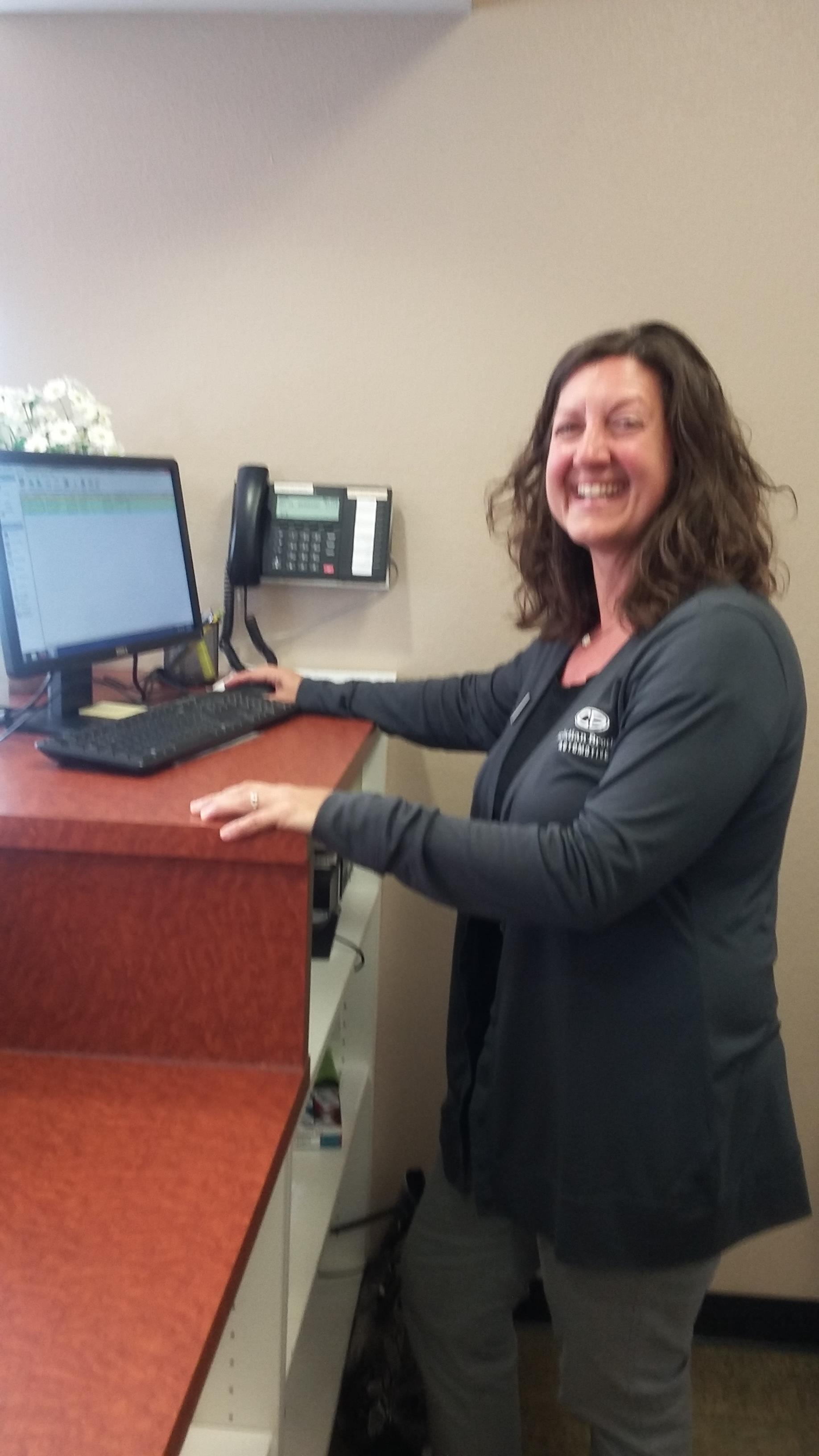 Stacey: Office Manager
Stacey keeps everyone and everything organized at CBA and has been the best greeter in Cincinnati since she joined us in September of 2016.
Stacey, her husband Dave, and two children, Audrey and Ethan, are originally from Michigan. They live in Loveland and are very active in the community, keeping busy with activities such as swimming, lacrosse, football, and training their two well behaved hunting dogs. Stacey likes to stay fit (she recently participated in a "mud run" with her son) and entertaining is her forte.
Favorite Desserts: brownies, chocolate, especially with friends by the pool and a cool drink
Technicians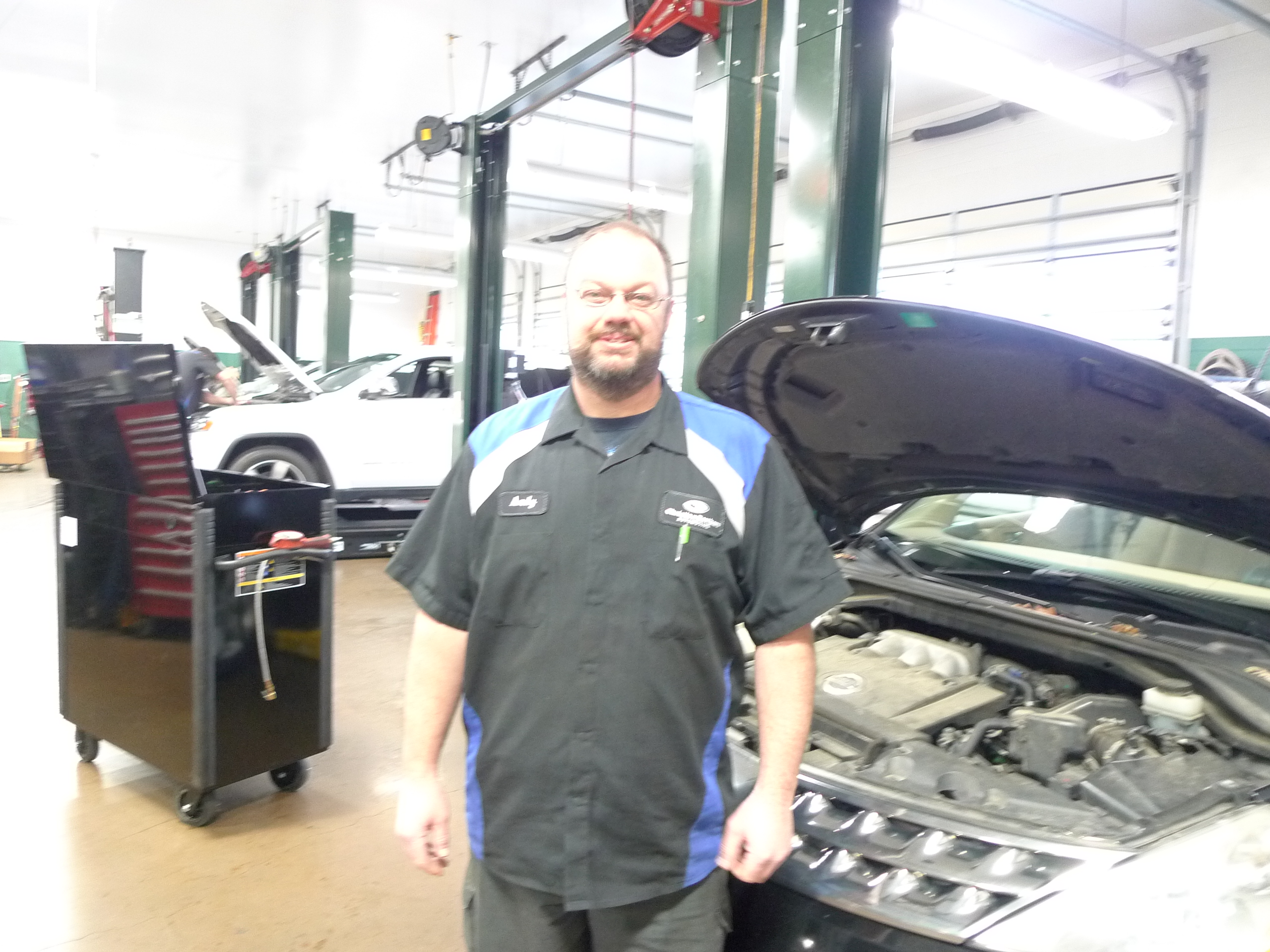 Andy: Master ASE Certified Technician
Andy has been in the automobile industry for 26 years. He and his wife Colleen have three daughters. Years ago, Andy built a dirt track race car and raced for 6 years and he also enjoys farming on his acres of land.
Favorite sweets: M & Ms and hot fudge cake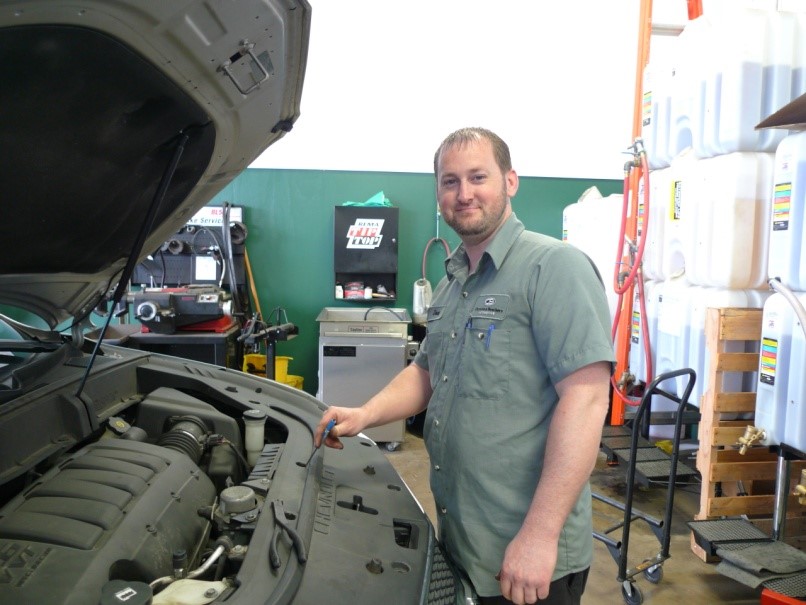 Doug: ASE Certified Master Technician
Doug has been working on cars for 16 years as a profession. He is an expert on engine work. He enjoys hanging out with his family; wife Christina and their 3 children, Dylan, Bethany, and Ian. They enjoy camping and 4H among other family activities. Doug also enjoys dirt track racing, shooting guns with his children, and building racecars.