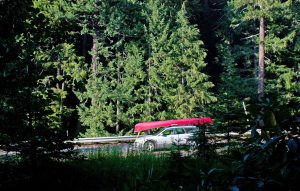 Now that the sun has come out and temperatures are going up in Jackson, Tennessee, having your car serviced to make sure it can beat the summer heat is a great idea. There are a few items you should have taken care of so everything goes smooth and easy, whether you're driving to work or heading out on a road trip. The ASE-certified technicians at Christian Brothers Automotive Jackson are here to help with any services your car needs to perform its best this summer. Here are some of the maintenance services we take care of.
Keep Your Cool
Being stuck in a hot car with no air conditioning is about as close to a living nightmare as you can get. By adding some refrigerant, you may be able to recharge your A/C quickly. If your A/C problem is more complex than that, have no fear. Visit our local Jackson, TN auto repair shop and our technicians will quickly diagnose and treat any air conditioning issue so you can stay cool during your summer drives.
Maintain Your Tires
Regardless of the time of year, you should make sure your tires are always in good condition. It's especially important to check air pressure and tread. Air in your tires expands and contracts as the temperature fluctuates. To maintain even tread wear on the tires, many drivers choose to rotate their tires with every oil change depending on frequency.
Test Your Car Battery
Rough starting is a hallmark of winter temperatures, but battery issues can also be a problem with high summer temperatures. When it's very hot, the battery's fluid may evaporate, leading to internal structure damage. To prevent trouble from popping up down the road, have your battery checked out now!
At Christian Brothers Automotive Jackson, our friendly staff is here to make sure you have a great summer with a vehicle that's not going to break down before the fun starts. Our technicians are here to protect your car or truck against any of the many automotive issues brought on by the heat. Call our Jackson, Tennessee auto repair center today to schedule an appointment and see the nice difference!