About Christian Brothers Grand Rapids, MI
Christian Brothers Automotive: The Grand Rapids neighborhood experts in friendly auto repair
Christian Brothers Automotive in Grand Rapids, MI was built on a foundation of exceptional customer service. We expect every guest to drive away with a satisfied smile and a healthy car. Our friendly staff knows strong customer relationships are they key to success in any business.
That's why we go above and beyond to provide excellent service to every visitor, every time.
At our western Michigan auto repair shop, preventative maintenance is the focus. Our ASE-certified technicians recommend the maintenance services necessary to catch minor issues before they become expensive problems. At Christian Brothers Automotive Grand Rapids, we know what it takes to keep your car strong.
We offer a myriad of maintenance services, including oil and filter changes, brake pad replacements, fluid level checks, engine inspections and radiator flushes. No matter the vehicle or service, our friendly technicians will get you taken care of.
The Christian Brothers Automotive repair shop is conveniently located in east Grand Rapids, on the corner of 28thStreet and Kalamazoo Avenue. You'll find us across from MacKay-Jaycees Park and Indian Trails Golf Course, near Grand Rapids Christian High School and Ken-O-Sha Park.
To fully appreciate our dedication to exceptional customer service, look no further than our satisfied customer reviews. We go out of our way to guarantee every service, and our 2-year/24,000-mile Nice Difference Warranty provides peace of mind with every visit.
We are independently owned and operated by local residents Kurt and Kathy Hein. Call the Grand Rapids auto repair shop with any and all car repair and maintenance questions. Kurt, Kathy or another member of our knowledgeable staff has the answer!
For friendly, affordable and fair auto repair service, call Christian Brothers Automotive in Grand Rapids, Michigan today. We'll show you the nice difference!
Meet the Friendly Staff
Owners – Kurt & Kathy Hein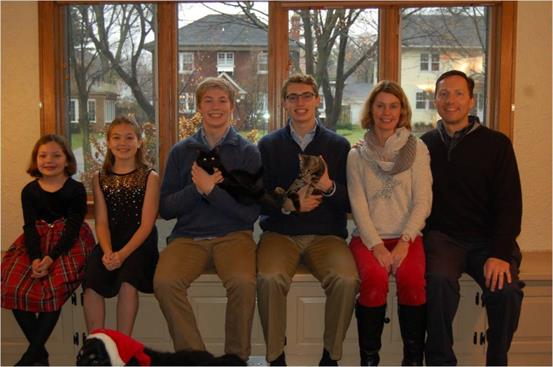 Kurt spent over 20 years in a variety of positions with General Motors throughout the US and Europe. Although he enjoyed a successful career, one of the downsides was moving every 2-4 years. His family moved 8 times in the course of his career and sought to establish permanent roots for his family in his home state of Michigan. After years of research, interviews, and exploration of different opportunities, he came upon Christian Brothers while living in Texas. He and his wife Kathy went through a discovery process and decided Christian Brothers was where they wanted to be, allowing Kurt to follow his passion for automobiles and commitment to faith.
Kurt and Kathy have four children: Nathan, Nicholas, Alyssa, and Addison. They are very happy to be close to family and enjoy spending time at their children's activities. They feel very blessed to finally be "Home.
Service Manager – Denny Hague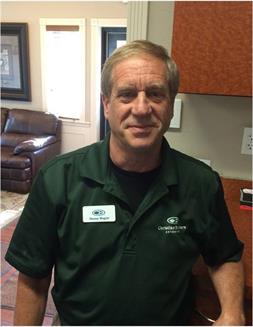 Service Manager – Nate Jennings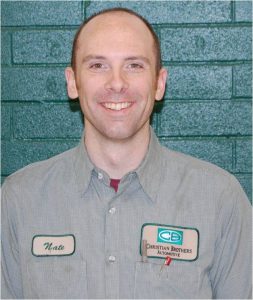 Nate has spent over 15 years in the Auto industry and is an ASE L1 Master Technician and has now moved from a Technician to the front counter (although we do call him into action as a Technician for those difficult to diagnose vehicles). Nate is married to Beth and has 3 children. He enjoys boating, fishing and being outdoors, and also fixing vehicles other Technicians have difficulties diagnosing. He is very active in his church serving as a Deacon and has gone on several mission trips.
Master Technician – Eric Sanborn

Master Technician – Tom Friskey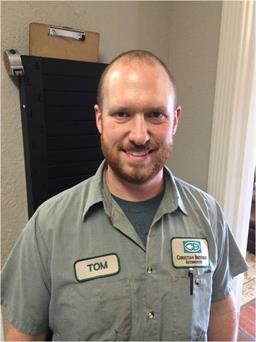 Service Advisor – Michael Holt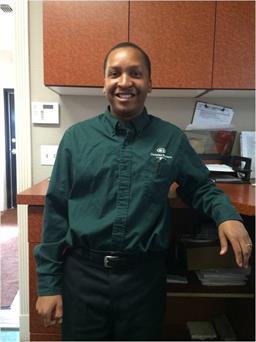 Michael Holt is a state certified Technician who graduated from Grand Rapids Community College. Michael has been working on cars for over 10 years; his career started as a MECP certified car audio installer and transitioned into an automotive care technician. Michael's passions are care and electronics, he also enjoys watching movies and spending time with his wife and family.
Community Involvement
Here at Christian Brothers Automotive, we want to ensure our neighbors in Grand Rapids stay safe on the roads year round. Recently, Kurt was asked by the folks at WZZM 13 to give a few pointers on how to prepare your vehicle for winter.