Meet Our Staff
For trusted and reliable service, hire Christian Brothers Automotive Granbury
Mike & Donna Loter

Owner & Operator
---
Kevin Brown, Service Manager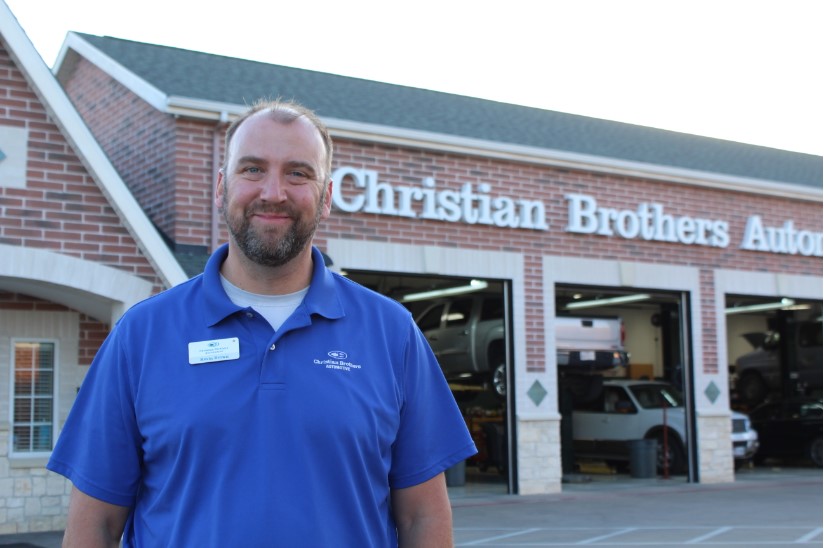 Hometown: Baton Rouge, LA
Years of Experience: 25 years
Areas of Expertise: Management, Customer Service
Credentials and Certifications: Baptist Pastor (Master of Divinity ACU); Various licenses in Children's Social Service, Licensed Foster Family
Family: Kevin is married to his wife Angela of 19 years, and together, they have six children. Angela is a Kindergarten teacher in the Granbury school district.
Fun Facts: Kevin enjoys spending quality time with his wife and little ones, dining at Granbury's wonderful restaurants, cooking a mean Texas brisket on the smoker and supporting their children's sports teams. Every opening day for baseball season, you will find Kevin and his sons watching our Texas Rangers play ball. Kevin is a proud US Army veteran of 18 years and loves to serve our veteran community of Hood county. Kevin truly loves all people and it shows in his exceptional customer service and concern for everyone he meets.
---
Ed Simon, Service Advisor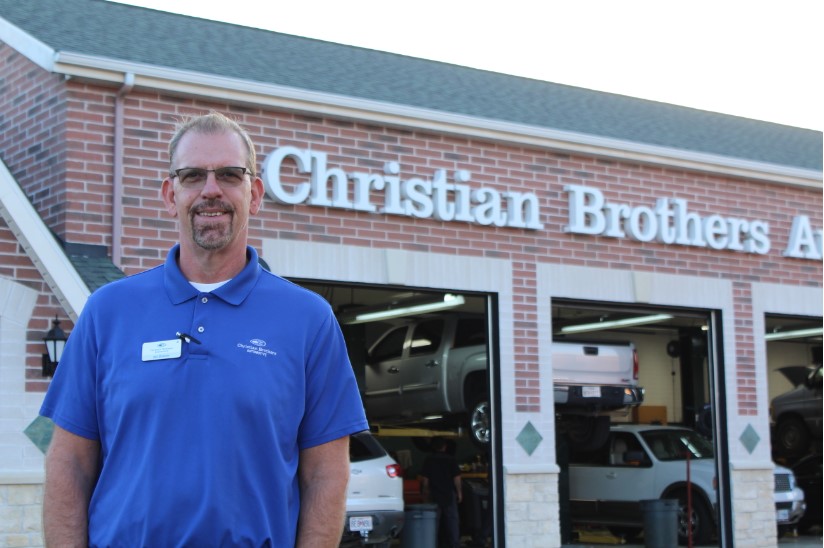 Hometown: Winnie, TX
Years of Experience: 18 years
Areas of Expertise: Steering and suspension, tires and wheels, brake systems, great customer service/sales.
Credentials and Certifications: Gold Star Genesis graduate from CBA University, Sales and Customer Service training, Certified Michelin Tire Expert, Certified in Automotive Retail Management.
Family: Wife Candy of 31 years and three children (1 daughter and 2 sons). First granddaughter born May 2020 in Granbury to his daughter and her husband.
Fun Facts: Ed once wrestled a 900-pound grizzly bear in his younger years (grizzly won). He enjoys spending time with his best friend and wife Candy, playing with their new grand baby and making his lawn look great with his new Toro Zero Turn Mower. Ed's experience in the auto industry and his commitment to great customer service makes him a true asset to our customers and team.
---
Bill Moodyman, Service Advisor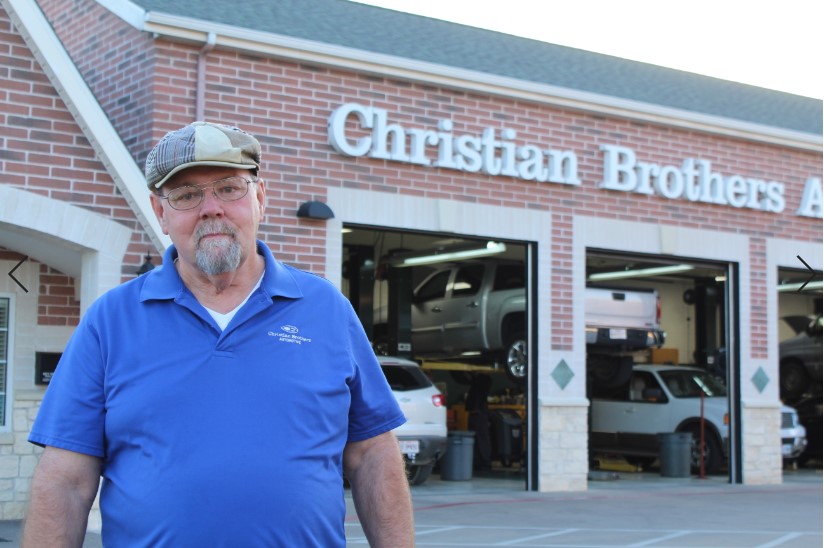 Hometown: New Orleans, LA
Years of Experience: 46 years
Areas of Expertise: Bill has been in the auto repair industry all his adult life. Owned two different auto repair facilities in Nevada and Arizona.
Credentials and Certifications: ASE Certifications past and present both as a technician and as a service advisor. Also earned his CPA license and up until a few years ago was always willing to help team members with their annual taxes.
Family: Grew up with seven sisters and has been married to his wife Melissa for over 30 years. Has eighteen grandchildren and thirteen great-grandchildren. He also has a small breed Terrier/Chihuahua mix member of the family named Scarlet Ann Moodyman. She actually is in charge!
Fun Facts: Bill always jokes "I'm the nicest guy I know". He likes to spend time going to garage sales with his wife, playing golf, walking his little four-leg friend Scarlet and spending time with his granddaughter (who he says is way too much like him) and recently moved here from California. Bill's knowledge of the auto industry allows him to be an invaluable asset to our customers and our team.
---
Eric Moore, L1 Master Technician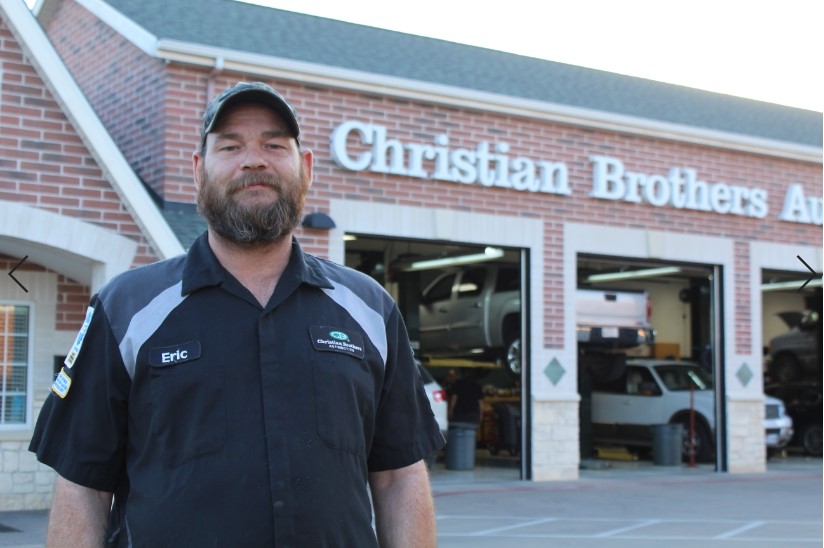 Hometown: El Paso, TX
Years of Experience: 15 years
Areas of Expertise: Engine and electrical diagnostics, computer programming and troubleshooting on all gas-powered vehicle systems.
Credentials and Certifications: ASE Master Technician and Advanced Level Specialist (L1 Master Technician)
Family: Eric is a proud first-time father of his nine-month-old son Connor and dad to his 10-year-old stepdaughter Ava. He and his lovely wife Jessica enjoy spending time with their children.
Fun Facts: Once his wife and kids are asleep, Eric on occasion finds time to play a few video games in the fantasy genre. He also has been a guitar player for 25 years and was in a band during most of his 20's. Additionally, Eric has earned belts in Hap-Ki-Do and Brazilian Jiu jitsu, both forms of martial arts. His diagnostic skills and ability to use his advanced level technician training, make Eric not only an asset to our team but an overall value-added benefit to our customers.
---
Michael Landowski, Master Technician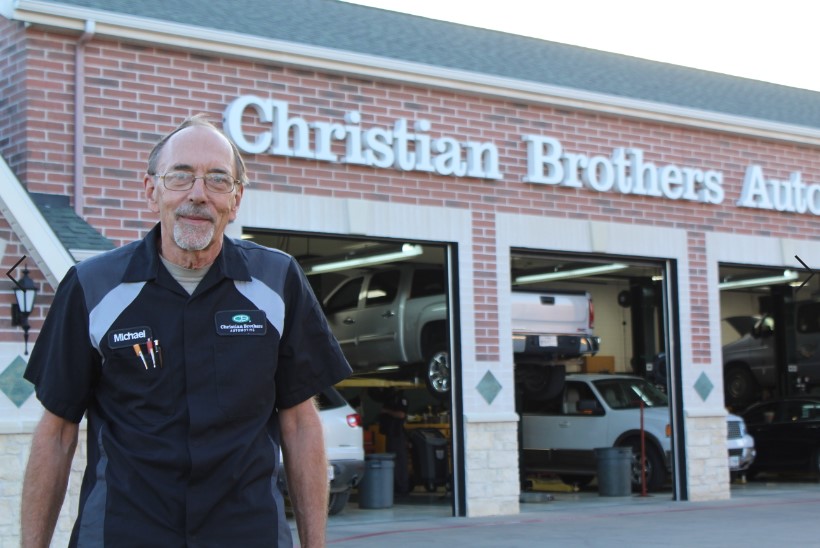 Hometown: Bay City, Michigan
Years of Experience: 49 Years
Areas of Expertise: Engine diagnostics, air conditioning, electrical, suspension, and brakes.
Credentials and Certifications: ASE Certified Master Technician, MACS Certification in Air Conditioning, as well as an Associate Degree in Automotive Technology.
Family: Michael has been married to his wife Diane for 38 years and has two sons and one daughter. He also is a proud grandfather to five wonderful grandchildren.
Fun Facts: Michael enjoys spending time flying R/C (Remote Control) drones, camping with family, and serving at his church. Michael's many years' experience in automotive repair and service is a plus to customers with both new and late model vehicles. He is also our "classic" car specialist.
---
Kevin Cantu, Technician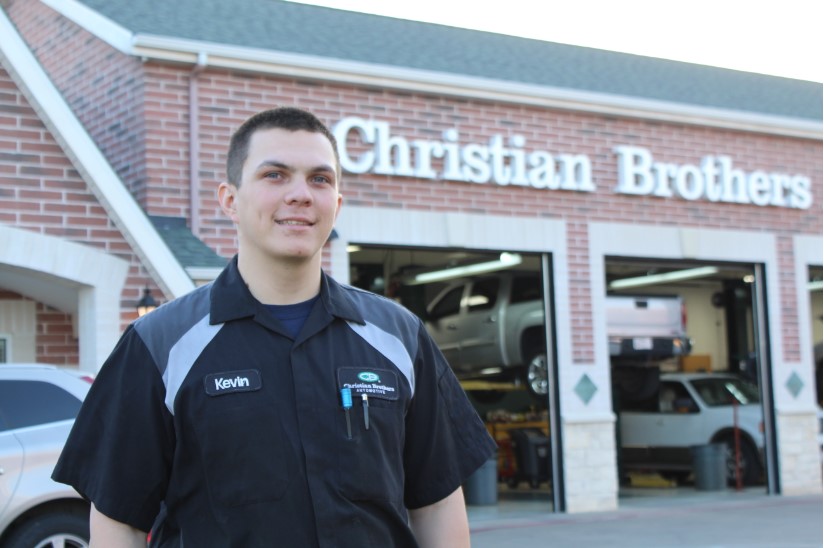 Hometown: Mission, TX
Years of Experience: Four years active duty in the U.S. Army earning the rank of Sergeant while serving in Poland, Germany, Romania, and Turkey. Kevin was honorably discharged in early 2020 and immediately enlisted in the Texas Army National Guard for 6 years. He began his career with CBA Granbury in May 2020 as a General Services Technician.
Areas of Expertise: Experience with heavy off-road trucks, jeeps, autos and serviced all U.S. Army vehicles.
Credentials and Certifications: :Air conditioning 609 certifications for cars and trucks, heavy equipment maintenance certification and NRENT certification (National Registry Emergency Medical Tech)
Family: Married to his wife Megan for 2 years and has a 1-month old daughter, two dogs (golden retriever and white lab).
Fun Facts: Kevin Cantu (Can Do) is the team member everyone notices because of his "over the top" work ethic. He graduated from Granbury High School and is bilingual (English and Spanish), a licensed medic, and is currently taking evening classes to continue his education in the automotive technology field. He also serves and protects us in the Texas National Guard one weekend a month and two weeks each summer. He is dedicated to becoming an ASE master technician and is always learning and taking classes to better gain skills and expertise in the auto repair industry. He is the newest member of our team but everyone admires his commitment and dedication to helping the customer and his team.
---
Weldon Campbell, Technician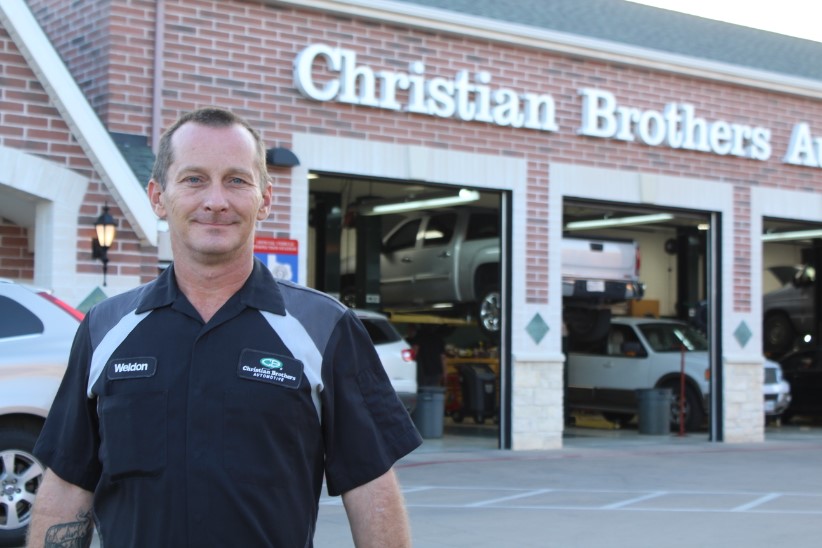 Hometown: Joshua, TX
Years of Experience: 25 years
Areas of Expertise: Automotive service and maintenance, electrical diagnostics, cooling systems, engine performance, interior trim, fuel and ignition systems.
Credentials and Certifications: Chrysler factory training, 2 years tech school at San Marcos, TX Job Corporation and 21 completed course certifications in various automotive systems.
Family: Weldon's wife Callie is the best thing that happened to him along with his children. They are a blended family with kids Colby, age 20 who is in the US Navy, teenagers Neil, Sabra, and Madison (who live with their mother), and the youngsters Abigail, Isaac, and Haven (ages 9 to 4) who live with Weldon and Callie.
Fun Facts: In addition to his automotive training, Weldon also has a 2-year Culinary degree. Not only can he fix your vehicle, he can also cook you a great dinner! Although he just recently joined our CBA Granbury team, his 25 years of experience, many friends, and former customers in Hood county and his desire for continual education and daily improvement make him an asset to our customers and the team. He and his family love to camp and swim when time allows.
---
Gerry Martin, Technician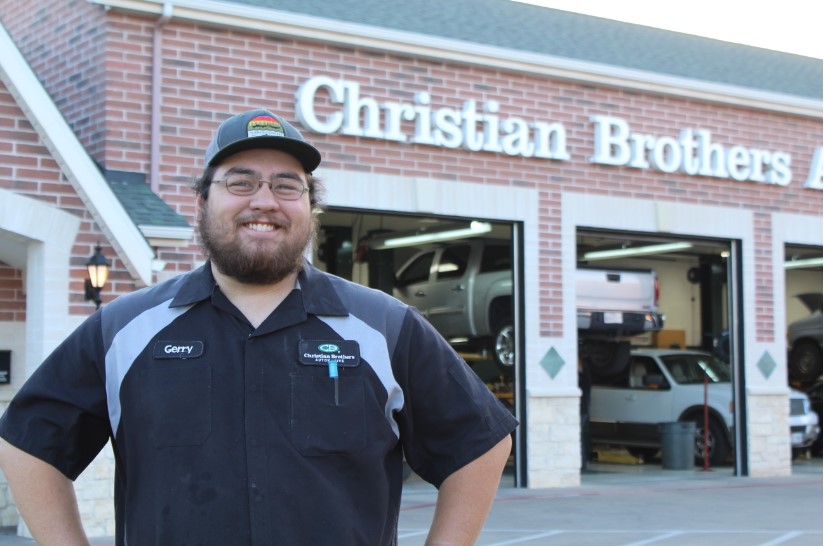 Hometown: Atsugi, Japan
Years of Experience: 6 years
Areas of Expertise: Engine rebuilding, brakes, alignment and suspension.
Credentials and Certifications: Gerry attended Automotive Training Institute and earned a degree in automotive and high-performance engineering. He also attended some college to study photography and marine biology to study the ocean, but then felt called to pursue a career in the automotive industry.
Family: Gerry has six siblings.
Fun Facts: He has traveled to many places around the globe alongside his parents. He moved to Texas in August 2020 to be closer to his father, who was in the United States Navy. His hobbies include building race cars in his spare time, as well as photography and videography.
---
Ashley Rose, Customer Realtionship Specialist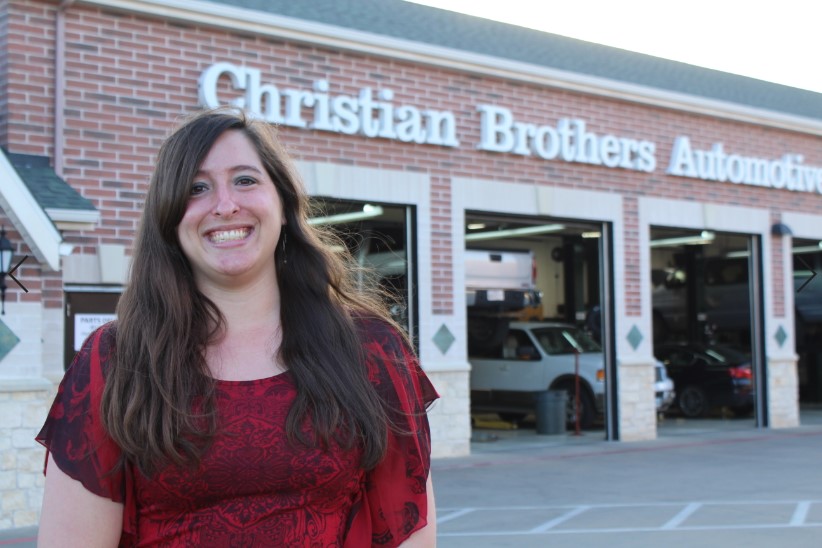 Hometown: Granbury, Texas
Years of Experience: 6 years
Areas of Expertise: Journalism, customer service, retail and sales
Credentials and Certifications: Ashley graduated from the University of North Texas in 2015 with a bachelor's degree in print journalism and a minor in political science and sociology.
Family: Ashley has lived in Granbury her whole life and has a twin sister, two younger sisters and two younger brothers.
Fun Facts: Within a few weeks after graduating college, Ashley received a job at the Cleburne Times-Review newspaper as the education reporter and was there for five years. In her free time, she enjoys indoor rock climbing, reading, writing short stories and poems and hopes to create novels in the future. She attends Stonewater Church and is also a member of their production team.
---