About Our Chanhassen Car Repair Shop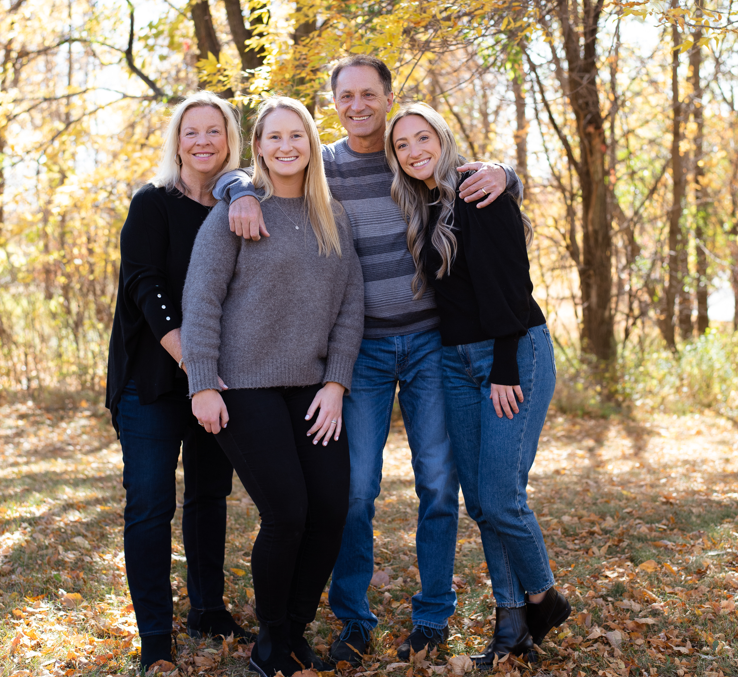 My wife, Karen, and I are the owners of Christian Brothers Automotive Chanhassen. We have been married since 1994 and have two wonderful daughters, Sarah and Megan. Karen has been a school nurse serving local school district 112 for more than 20 years, primarily at St. Hubert's Catholic School. My career began as a Naval Officer in the U.S. Navy Submarine Force, and I have spent the last 20+ years in marketing and product management for manufacturers around the twin cities.
My journey to Christian Brothers Automotive is an interesting story that I'm happy to share with customers at the shop or during a shuttle ride. It's an honor to own a business here in Chanhassen, and to give back to the community that has meant so much to our family over the last 30 years. Our 260 shops around the country ensure that we are as high-tech as any dealer, and that our J.D. Power award-winning service can take care of all of your maintenance and repair needs. In Chanhassen we've built a great team of experienced Service staff and ASE-certified Technicians who are passionate about making a positive impact for our customers. We hope that you'll stop by and see for yourself what we call the Nice Difference!
What You Can Expect with Our Local Auto Services
When you think of going to get your car serviced, you probably aren't overly excited. But at Christian Brothers Automotive Chanhassen, we seek to create a new association with auto repairs – one where you can rely on your technician to give honest recommendations, fair pricing, and lasting solutions. Not only do we prioritize exceptional customer service, but we also invest our efforts into creating lasting relationships with guests to keep your vehicles running for years to come.
When asking for transparent feedback from our customers, here is what we hear:
95% were satisfied with the explanation and education given for their services
96% found their services to be timely and satisfactory
96% were happy with the quality of the services they received
97% would recommend us to a friend
98% would confidently return to our facility
99% said our facility was clean and welcoming
It's important to our team that we obtain feedback regularly. Not only does it help hold us accountable to our high standards, but it also gives you insight into what you can expect.
Don't hesitate to reach out if you'd like to learn more about our Chanhassen car repair shop or schedule services!