About Christian Brothers – Beaumont
Christian Brothers Automotive is your neighborhood expert for all auto repairs and services.
Our expert, ASE-certified technicians care about every car that visits our shop, and we offer you a complimentary Courtesy Inspection on every visit. No work is ever performed without your permission and you will always be informed about your car in language that's easy to understand. No technical jargon here.
For a car repair experience that's clean, courteous and caring, choose your neighborhood Christian Brothers Automotive. But don't take our word for it. Take a look at reviews from real customers at our shop and those around the country. Every visit to Christian Brothers should end in a happy car and a happy customer.
Christian Brothers Automotive offers auto repair service and maintenance for every vehicle. Gas or diesel, foreign or domestic, car or truck – no matter the vehicle, we have the expertise and experience to fix it right the first time. We have the same manufacturer recommended equipment and diagnostic tools as the dealerships, but the local ties and industry partnerships to often offer better prices.
All locations are independently owned and operated and the owner is on site. Speak directly with the owner about your car repairs. We know you have a choice in car care – thanks for considering Christian Brothers Automotive. Schedule an appointment today.
---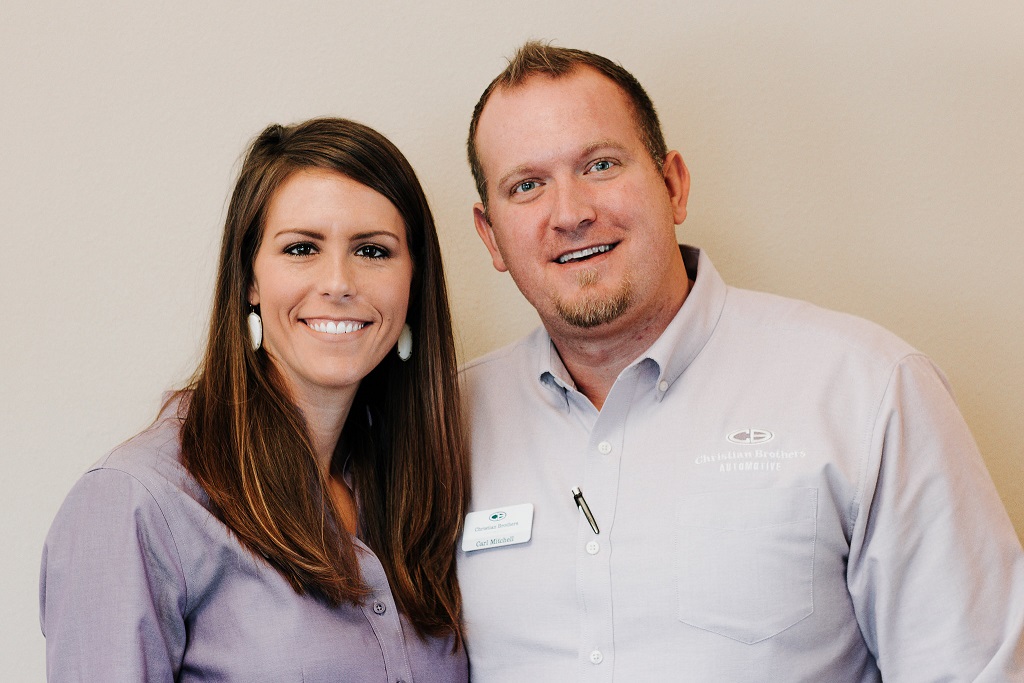 Carl & Kelsie Mitchell, Owner & Operator
Carl opened the Beaumont franchise location on October 26, 2015. Carl is a local guy and graduated from Jasper High School and played college football nearby at McNeese and Tarleton State. Carl & Kelsie welcomed their first child, Hudson, in 2016 and he's already a regular in the shop! Together we strive to build strong relationships with our team and our customers and be a light in our community.
Favorite Food: Chicken fried steak (his) Everything Carl BBQs (hers)
Favorite Activity: Going to the movie theater & gun range (his) Watching the Texas Aggies & playing volleyball (hers)
---
Ronald – Service Manager
Ronald cares for our customers and our team at the highest level and we are proud to have him at CBA Beaumont. He's been in the automotive industry for over 40 years and is a wealth of knowledge on all makes and models. He and his wife, Alicia, have 2 children and 2 grandchildren and you'll often find Ronald hunting, fishing, and enjoying art and woodworking.
Favorite Food: Mexican
Dream Car: 1969 Camero
---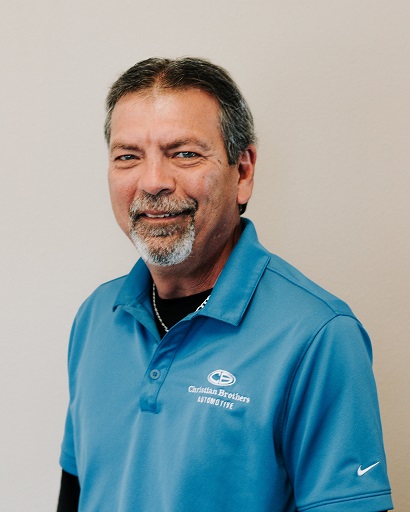 Smitty – Service Advisor
Smitty has the best radio voice in Southeast Texas and makes all of our customers feel educated about their repairs and confident that we will take great care of their vehicles. Smitty served our great country in the U.S. Navy before serving the Beaumont community's automotive needs for over 35 years. He and his wife, Anita, enjoy spending time with their 3 sons, 9 grandchildren, and 2 beloved fur babies.
Favorite Food: Brisket and potato salad
Dream Car: Vintage motorcycle
---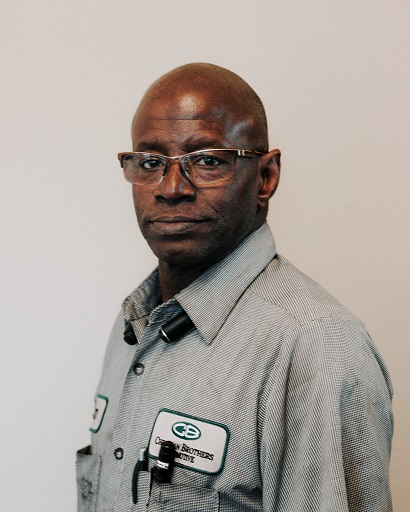 Sam – Technician
Sam will fix your car with a smile every time and he brings humor and light to the people he works with as well. He has been working on cars for over 40 years and he and his wife, Belinda, have raised their 4 children here in Beaumont. He enjoys spending time with his 8 grandkids as well as fishing and cooking crawfish (he makes a mean gumbo!).
Favorite Food: Shrimp and crawfish
Dream Car: Fully loaded Chrysler 300
---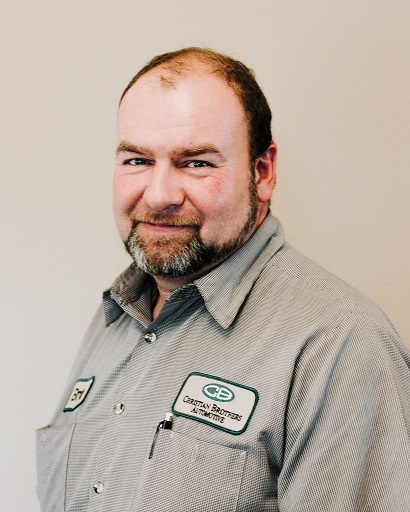 Brian – Technician
Brian is the epitome of reliability – you can count on him in any situation – plus he and his wife keep everyone in the shop well fed and happy! He has over 25 years of experience and is a Certified Master ASE Technician and a Ford Senior Master Technician. He and his wife, Sacora, have 3 children and 1 grandchild and he enjoys fishing in his off time.
Favorite Food: Pizza
Dream Car: 1955 Chevy
---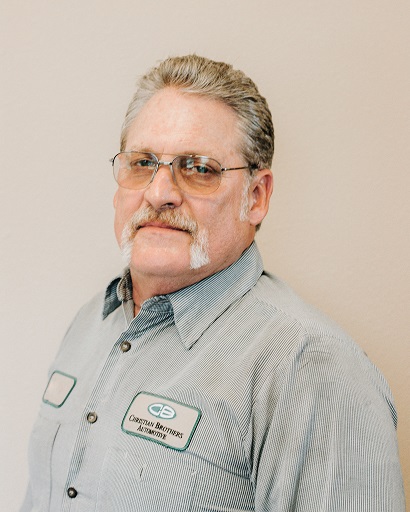 Kevin – Technician
Kevin is incredibly gifted with a mechanical mindset. He is thorough and diligent when working on vehicles and he comes to us most recently from a Chevrolet dealership. Kevin lives in Vidor and has 4 daughters and 5 grandchildren. He enjoys visiting local eateries and hanging out with all his family and friends.
Favorite Food: Mexican
Dream Car: 1965 Chevy Pickup Stepside
---

Andrew – Technician Assistant
Andrew is one of the hardest workers you'll ever find and he anticipates a need before you even get a chance to ask him for help. He comes to us most recently from a Ford dealership and has 4 years of experience in the automotive industry. Andrew and his wife, Kayla, have one beautiful daughter, Myla. He enjoys playing guitar, video games, cutting hair, painting, and drawing.
Favorite Food: All food is his favorite food (except pickles, Brussel sprouts, asparagus & sardines!)
Dream Car: 1969 Chevelle SS