Spring, TX Car Air Conditioning Repair Services
Common Signs Your Car's AC is Going Out

Many endured an ineffective or inoperable AC system. The memory is never a fond one. Especially when the air conditioning unit decides to stop working in the dead heat of summer. Even when the AC system is not working at full capacity. The humidity and heat of a blistering hot day can feel overwhelming the second you get into your vehicle. Are currently experiencing less than stellar AC performance?
There are three common, sensory indicators that your AC system may be deteriorating:
Noisy – Loud, rickety, or buzzing sounds are usually not a positive sign.
Smelly – A clogged or failing evaporator can fill up with bacteria. This will release a stink that no one should experience.
Stuffy – Are you are still getting some AC action? But somehow still feel inclement shifts between cooling and warmth? You should look at the compressor.
We're backed by a national franchise that has been in business for more than 38 years. Christian Brothers Automotive Spring Stuebner proudly stands behind the values of our highly reputed brand name. We are offering honest, forthright, and compassionate car repairs. We're committed to caring for our customers with genuine neighborly concern. This is why we dedicate care for our customers. All with affordable, quality work and genuine concern for their automobile's well-being. We recommend reaching out to our expert team of AC repair technicians in Spring, TX.
Schedule AC services and repairs for your automobile online today!
Troubleshooting AC Issues in Spring, TX
It is not uncommon for poor AC performance to be the byproduct of simple fixes. Including inadequate refrigerant levels. If such is the case, we offer professional services that can resupply refrigerant to your AC unit in no time. We know when it comes to low refrigerant levels, some car owners will take the DIY route. Then they buy a refrigerant canister to pour in themselves. We do caution against this. Small errors and misapplication can compromise the effectiveness and functionality of the AC.
Here are some common AC issues that usually warrant larger services and repairs:
Broken Belts
Clogged Condensers
Defective Pressure Switches
Broken AC Compressor
Clutch Problems
Inoperative Evaporator
Busted O-Rings or Front Seals
Contaminated Refrigerant
Obstructed Cabin Air Filters
Leaky AC Hoses
Simple solutions like refilling your refrigerant are unfortunately not always the answer. Often, an automotive AC system can wear out and malfunction. These can be consequence of more serious issues. There is no need to subject yourself to a scorching hot car. That is why we recommend acting preventively and seeking out necessary AC repairs. Before it is too late.
AUTO AIR CONDITIONING REPAIR SERVICE IN SPRING, TX TO THE RESCUE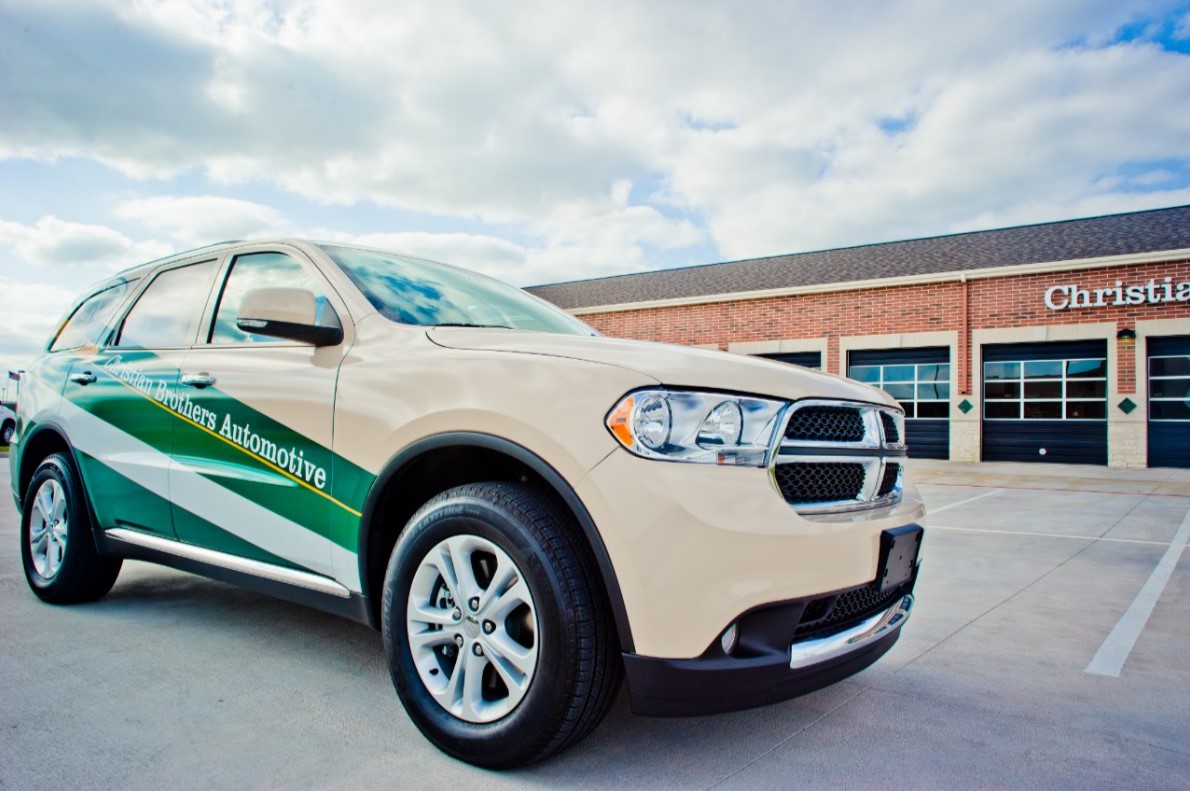 CBAC knows the urgency experienced when your car's air conditioning doesn't work and the relief that results from quality auto air conditioning service.
We use all the best tools and car repair technologies in the industry. As well as employ transparency and technical expertise with our Spring, TX air conditioning repair technicians. Ask us about our 3 years/36,000 miles guarantee.
We will make sure you return to the road in a refreshing temperature-controlled car. When you need reliable auto AC repair in Spring, TX Christian Brothers Spring Stuebner is your trusted name.
Car AC Compressor Replacement Services in Spring, TX
When the Texas heat starts to rise, you rely on your car's AC system to keep you cool and comfortable while you're on the road. If your AC isn't blowing as cold as it used to, it might mean that your compressor is failing. The AC compressor is responsible for circulating refrigerant throughout the AC system. If it isn't working properly, the entire system will have issues.
At Christian Brothers Automotive, our certified car technicians have the skill to fix all your car AC issues. They will diagnose the problem and work swiftly and efficiently to get your car's AC up, running, and blowing cool air. Contact us for more information.
CALL (281) 771-0517. OR CONTACT US ONLINE TO BOOK AC SERVICES AND REPAIRS FOR YOUR AUTOMOBILE TODAY! FOR SPECIAL OFFERS, CLICK HERE.