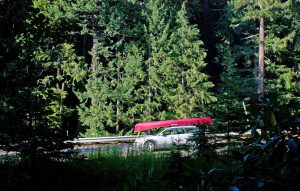 Summer sun and heat are on the horizon folks. You may be sweating out the summer in traffic or getting ready for all those road trips you've planned. Regardless of where your car or truck takes you, you'll need it to be performing well to get there. Today, the ASE-certified technicians at Christian Brothers Automotive in Sandy Springs are sharing our summer auto care checklist with you because we want you to have a great summer and a car you can depend on.
Oil change – most of us know this basic maintenance item should be taken care of at least once every 3,000 – 5,000 miles. We recommend oil with a higher viscosity rating for those of you planning on towing anything this summer.
Belts and Hoses – any cracks and leaks present in hoses and belts can quickly become worse in summer heat and humidity. Get those faults taken care of before they breakdown completely!
Windshield Wipers – wiper blades can really take a beating from the heat. The Georgia sun can even melt and warp, rendering them useless, if it gets too hot. For a clear windshield, free of bugs and raindrops, make sure your wiper fluid is up to par as well.
Coolant – keeping your vehicle's engine cool in the summer can be challenging. Your first step in preventing engine overheating is ensuring the coolant level is correct and testing to make sure it's in good condition. Coolant lasts about a year. If you haven't changed it in a while, now is a good time.
Air Conditioning – a car with no air conditioning is a recipe for summer nightmares. If you're experiencing any A/C problems, get them checked before the temperatures really skyrocket. Our Georgia technicians will determine exactly what's wrong with your air conditioning problems and get the cold air flowing quickly!
At Christian Brothers Automotive Sandy Springs, our customers are the top priority. Our courteous staff wants your car to ready for summer so you can drive with peace of mind. Call us today at our auto repair center in Sandy Springs and we'll answer any questions about preparing your car for summer travel or other maintenance issues. Schedule an appointment today and see the nice difference!