Meet Your Friendly North Richland Hills, Keller, and Watauga Auto Repair Experts!
FOR TRUSTED AND RELIABLE SERVICE, HIRE CHRISTIAN BROTHERS AUTOMOTIVE RUFE SNOW
Meet The Generous Owners Scott and Kelley Stidd

Scott and Kelley have lived in Keller, TX since 1999 and proudly became owners in 2014. Scott grew up in North Richland Hills and attended Smithfield Elementary and Richland High School. Scott is involved in the Greater Keller Chamber of Commerce and serves on the advisory board for the Keller ISD Center for Advanced Learning Automotive Technology Program. Scott and Kelley have two daughters who both live in the Keller area.
---
Meet the Experienced Staff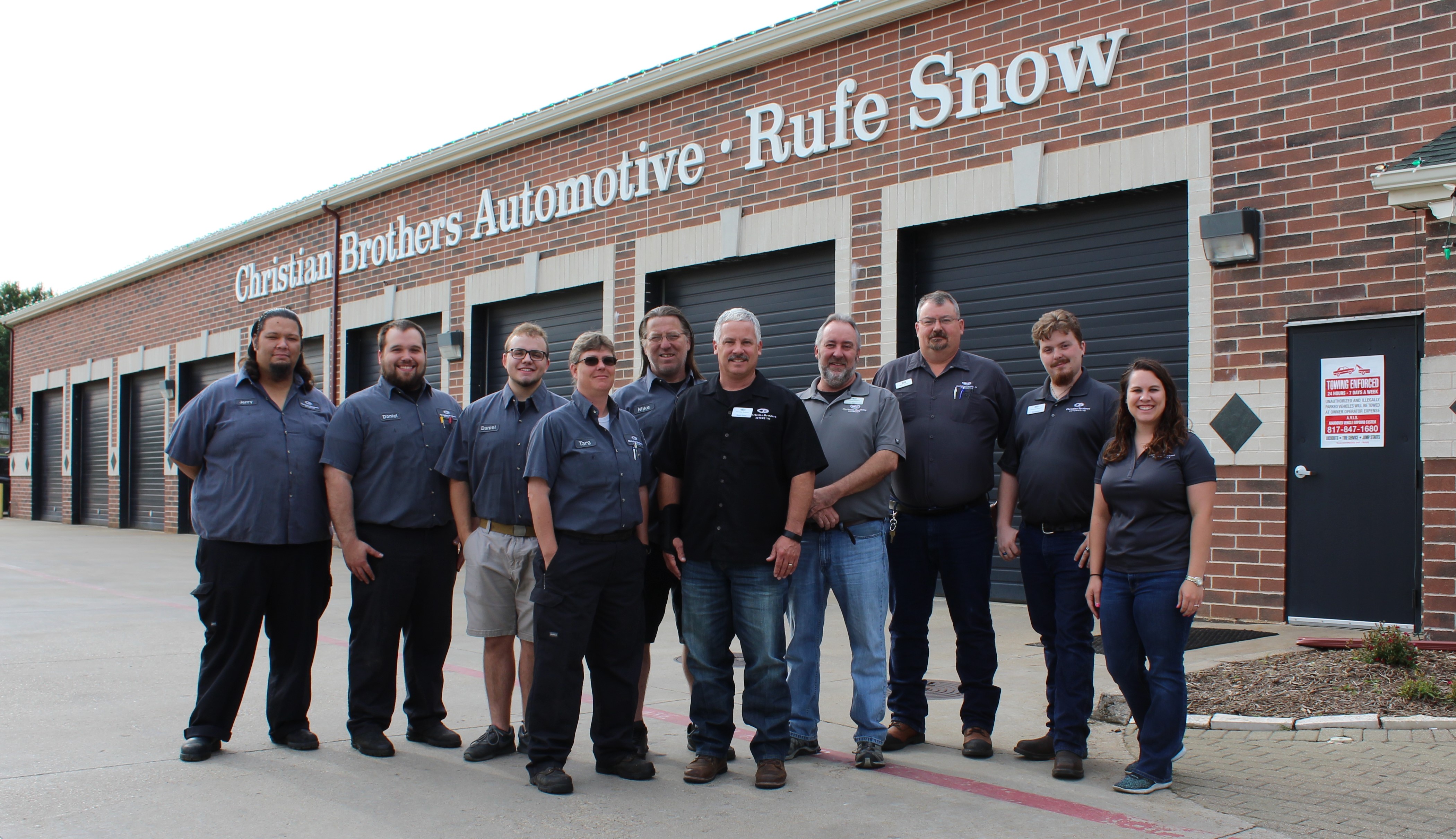 ---
Pat
Service Manager
Pat is originally from Spokane, WA, but attended high school in England! Pat's hobbies include fly fishing, hunting, and playing soccer. Pat's favorite vehicle is a Yeti Mountain bike.

Mike
ASE Certified Technician
Mike is from Fort Worth, TX and he has been a part of the Christian Brothers family for 15 years! He enjoys coming into the shop every day because each day brings a new adventure. In his free time, Mike loves to ride motorcycles, remodel homes, and work on radio control models. His all-time favorite vehicle is a Chevy Pickup Truck.
---
Jerry
General Service Technician
Jerry is from Fort Worth, TX. When he is not in the shop, Jerry enjoys watching movies, listening to music, and playing games. Tacos are his favorite food and his favorite vehicle is a 1967 Cadillac Hearse. Jerry can't wait to meet you
---
Daniel
Master Certified Technician
Daniel is originally from Lake Worth, TX and currently resides in Crowley, TX. Some of Daniel's hobbies include bowling, playing softball, and fishing. Daniel's favorite vehicle is a Chevy Silverado.
---
David
General Service Apprentice Technician
David is originally from Hillsboro, TX and currently resides Keller, TX. In his free time David enjoys working on his car, building electronics and playing saxophone. David's favorite vehicle is a 1966 Ford Mustang.
---
Megan
Customer Service Advisor
Megan is originally from Keller, TX and currently resides in Fort Worth, TX. In her free time, Megan enjoys going to baseball games, watching Ole Miss football, enjoying her family's lake house, and spending time with family and friends. Megan's favorite vehice is an 84 GMC Sierra.