What to Expect With a Brake Service
1. Schedule Your Appointment
Whether scheduling online or over the phone be sure and let us know what you're experiencing so we can provide fast and accurate service advice.
2. Diagnostics and Inspections
Drop off your vehicle and the shop will get to work with inspections and diagnostics using the same equipment as the manufacturers to determine issues and next steps.
3. Digital Vehicle Inspection Report and Estimate
Following the diagnosis we will text you a digital vehicle inspection report, containing pictures and videos of our findings and recommendations.
4. Review and Approval
A service advisor will reach out to walk you through the findings and recommendations to determine how you would like to proceed, or you can approve work directly in your DVI.
5. Work Performed or Scheduled
Most work can be completed immediately, or scheduled based on parts and customer availability.
Call For a Quote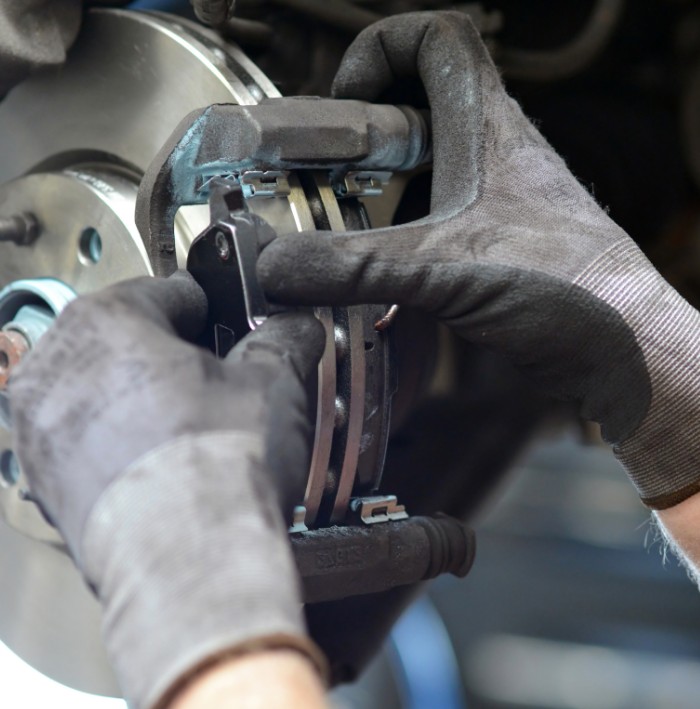 How Christian Brothers Automotive Can Help
Signs of Brake Problems
It is crucial to be aware of the signs that your brakes may need attention. Some common indicators of brake issues include:
Squeaking or squealing noises when applying the brakes
Soft or spongy brake pedal
Pulling to one side while braking
Vibrations or pulsations in the brake pedal
Unusual smells, such as burning rubber
If you notice any of these signs, it is essential to have your brakes inspected by our certified technicians promptly.
Our Brake Services
At Christian Brothers Automotive Oviedo, we offer a comprehensive range of brake services, including:
Brake Inspections: Our technicians will thoroughly examine your braking system to identify any issues or potential problems.
Brake Pad Replacement: We will replace worn brake pads with high-quality, durable pads to ensure optimal braking performance.
Brake Rotor Resurfacing or Replacement: If your brake rotors are damaged or worn, we can resurface them or replace them with new ones for smoother and more efficient braking.
Brake Fluid Flush: Regular brake fluid flushes help maintain the proper functioning of your braking system and prevent brake fade.
Brake Caliper Service: Our technicians will inspect and service the brake calipers to ensure they are functioning correctly.
Why Choose Christian Brothers Automotive Oviedo?
When you choose Christian Brothers Automotive Oviedo for your brake service needs, you can expect:
Expertise: Our certified technicians have extensive experience in diagnosing and repairing brake issues.
Quality Parts: We use only high-quality parts and materials to ensure long-lasting and reliable brake repairs.
Honesty and Integrity: We believe in transparent communication and will provide you with honest recommendations and fair pricing.
Excellent Customer Service: Our friendly team is dedicated to providing exceptional customer service and making your experience as smooth as possible.
Don't compromise on your safety - trust the professionals at Christian Brothers Automotive Oviedo for all your brake service needs. Schedule an appointment with us today.
Need your ​Brakes serviced in Oviedo? Turn to the professionals at Christian Brothers Automotive. Call us today at (407) 839-6924 or schedule an appointment online.
Read More
Read Less
FAQs
Have more Questions?
Our friendly auto service experts have the answers.
Call your local Christian Brothers Automotive car shop today
Hear What Our Customers Had to Say About Us
"I liked the customer service and going above and beyond to make sure I was comfortable while waiting in the store for my vehicle work to be done, specifically being offered a nice hot coffee with creamer."

- J.L.
Read More Testimonials