What to Expect With AC Maintenance And Repair Service
1. Schedule Your Appointment
Whether scheduling online or over the phone be sure and let us know what you're experiencing so we can provide fast and accurate service advice.
2. Diagnostics and Inspections
Drop off your vehicle and the shop will get to work with inspections and diagnostics using the same equipment as the manufacturers to determine issues and next steps.
3. Digital Vehicle Inspection Report and Estimate
Following the diagnosis we will text you a digital vehicle inspection report, containing pictures and videos of our findings and recommendations.
4. Review and Approval
A service advisor will reach out to walk you through the findings and recommendations to determine how you would like to proceed, or you can approve work directly in your DVI.
5. Work Performed or Scheduled
Most work can be completed immediately, or scheduled based on parts and customer availability.
Call For a Quote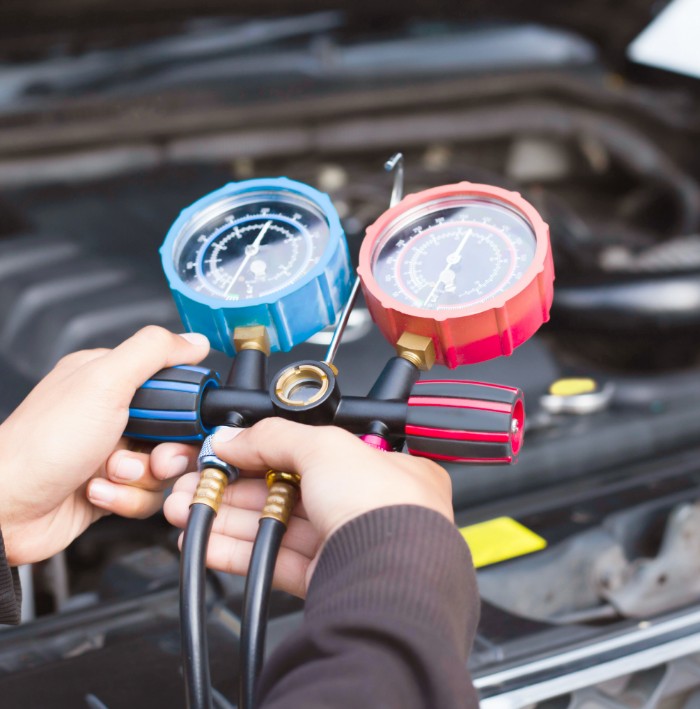 common Vehicle AC Problems
Common Car AC Problems
Our team in Northglenn, CO, is well-versed in diagnosing and rectifying a range of AC issues.
Some of the common problems we address include:
Clogged or Leaking Condenser
Improper Refrigerant Level
Refrigerant Cross-Contamination
Unresponsive Pressure Switches
Damaged Compressor
Clutch Problems
Broken Belt
Moisture and Debris-Ridden Filters
Leaks in the AC System
AC Control Head Malfunctions
If you're experiencing any of these common car AC problems in Northglenn, CO, don't worry! Our technicians are here to help!
With our expertise in diagnosing and resolving automotive AC issues, we'll have your car's cooling system up and running smoothly in no time. Contact us today to schedule an appointment and enjoy cool, comfortable rides again!
Recognizing AC Warning Signs
Your car's AC system often sends warning signals before a complete breakdown. Keep an eye out for:
Unusual Sounds: Strange noises from your AC vents or engine compartment might indicate a malfunction.
Unpleasant Odors: A persistent, unpleasant smell could signify bacterial buildup in the evaporator.
Inconsistent Temperatures: If your AC blows varying temperatures, your compressor might be at fault.
Advanced Diagnosis for Peak Performance
In Northglenn, CO, we utilize advanced diagnostics to pinpoint AC issues accurately. Our dedicated team provides transparent solutions, ensuring your AC gets back to cooling efficiently.
Whether it's refilling refrigerant, replacing a faulty condenser, or addressing any other AC problem, we've got the expertise!
Stay Cool & Content on Northglenn's Roads with Us
When you trust Christian Brothers Automotive Northglenn with your car's AC system service and repair, you're making a wise choice.
Our approach ensures your driving experience remains joyful, no matter the weather. Stay cool and comfortable on Northglenn roads with our expert automotive AC services.
Need your AC serviced in Thornton? Turn to the professionals at Christian Brothers Automotive. Call us today at (720) 792-2487 or schedule an appointment online.
Read More
Read Less
FAQs
Have more Questions?
Our friendly auto service experts have the answers.
Call your local Christian Brothers Automotive car shop today
Hear What Our Customers Had to Say About Us
"I liked the customer service and going above and beyond to make sure I was comfortable while waiting in the store for my vehicle work to be done, specifically being offered a nice hot coffee with creamer."

- J.L.
Read More Testimonials