About Christian Brothers Grayson, GA
Christian Brothers Automotive Grayson is your neighborhood expert for all auto repairs and services.

Kevin Cronic opened Christian Brothers Automotive Grayson in June 2011. Upon earning a B.S. degree in Political Science from Georgia Southern University, Kevin spent almost 20 years in the home building industry. While working he went on to earn an M.B.A. from Georgia State. He worked in Gwinnett County as a District Sales Manager for R.C.S. and then Builder's Specialties. With the demise of the residential market he sought out an affable business model which would allow him to apply his personal level of resolve to taking care of customers. While working with the home builders in the Suwanee area, he noticed the Christian Brothers and investigated the franchise. Kevin has a passion for people and a love for cars and trucks. He believes that doing whatever it takes to build long-term customer relationships is the key to any successful business. He and his wife Tricia have two daughters, Carley and Katie, and spend most of their time involved with the girl's activities and with their extended family and friends. They truly feel blessed to have a business they can call their own in a community they love.
Meet our Friendly Staff
Service Manager: Todd Rock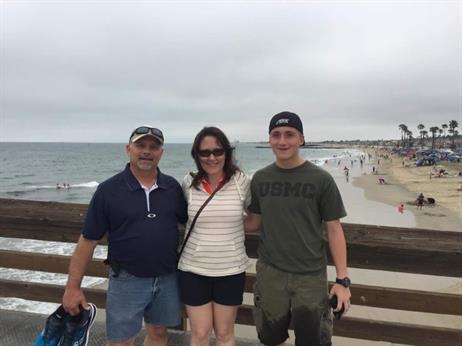 Todd Rock has been with Christian Brothers since 2002. Born in Jacksonville, North Carolina at Camp LeJeune Marine Corps Base, Todd grew up in Anaheim, California. He attended technical school in Phoenix, Arizona, and then he enrolled in the "School of Hard Knocks." Todd is an ASE Master Certified Automotive Technician, and his extensive automotive knowledge makes him a great asset as one of our Service Advisors. Todd has been married to his wife Valerie for 11 years. He has three children, Rene, Leslie, and Cooper and four grandchildren named Marley, Jeremiah, Benjamin, and William. In his spare time Todd enjoys hunting, fishing, and baking. As a matter of fact, he is our official in-house birthday cake baker for our team!
Shop Dispatcher/Advisor: Greg Simpson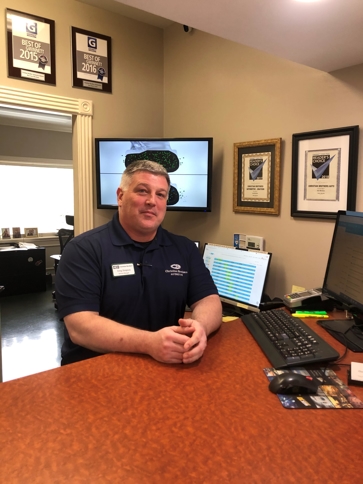 Greg joined our team last May and is originally from Brockton, Pennsylvania. He moved to Georgia in 1994 and has worked in the area at many local dealerships in the past years. He and his wife Theresa have been married 13 years and claim their two Mastiffs, Yogi (6) and Abby (9) as their children. He has a genuine love for people and an intellect for all things automotive. His hobby is powerlifting.
Service Manager: David Welty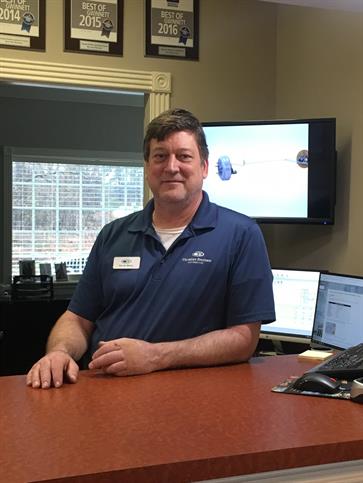 David Welty is long-time native of Grayson Georgia. He graduated from Grayson High School (the original one) back in 1978. He has worked for Christian Brothers in many roles over the past decades and actually helped open our Grayson store in June of 2011. He is a current-certified L1 technician and has been working in the automotive field since the late 80's. He absolutely loves people and is devoted to serving each of his customers with his wealth of knowledge and helpful nature.
Steve Pedersen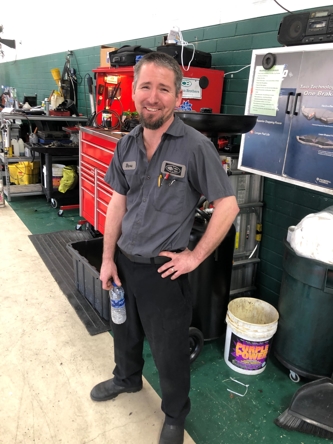 Steve joined our team in April of last year and serves as our lead diagnostician and drivability tech. He has a keen intuition for what's wrong and how to fix it right the first time. He and his wife, Brittany are originally from Utah and love to spend time traveling and with friends.
Master Technician: Tony Scaffa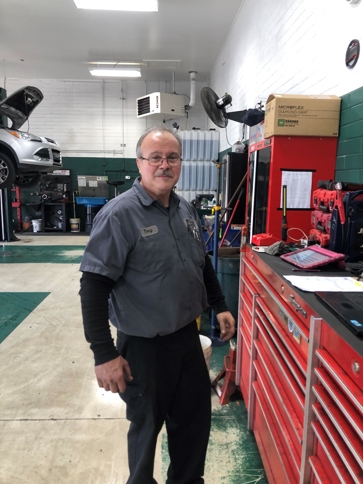 Master technician who joined our team in August of 2019. He has over 40 years of automotive excellence and loves to serve people. He has two grown daughters and he and his wife, Joy are residents of Loganville.
Technician: Diana Castrejon-Banos
Diana Castrejon has been with our team since July of 2018. She is an ASE approved technician and hopes to attain master tech status by next year. She attended the all Women build at SEMA this year and represented CBA Grayson at our Mastering the Difference training in Houston this year. She is an example of determination and intuition in the way she works on cars and trucks.
Technician: Robbie Smith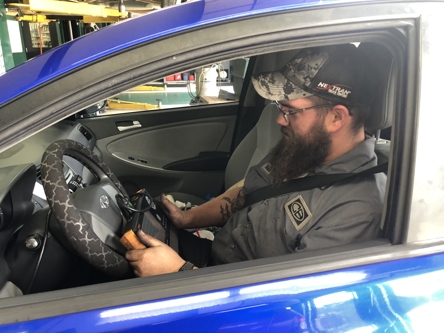 Robbie is a great young technician who joined our team recently after working for Ernst Enterprises. He brings a wealth of knowledge and intuition for the automotive industry. He and his family are residents of Monroe.
Driver: Jerry Cameron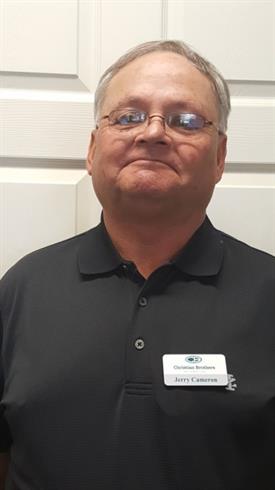 Jerry Cameron is a driver here at Christian Brothers. He has been with the company for seven months. Born in Denver, Colorado and in the same region, Jerry graduated from the University of Northern Colorado and then studied in the Monfort School of Business. He worked as a semi driver for thirteen years and formerly worked in the transportation of refrigerated milk. Jerry has been married for over 28 years and has three daughters, all of whom were born on various holidays! Jerry enjoys studying South American culture, playing golf, and hiking. When asked what special honors he has received, Jerry's response was, "To be selected by our God and serve him to my best efforts."
Adam Hagan

Our newest employee! Adam is a 4th year accounting major at the University of North Georgia and drives our shuttle and serves as our ambassador of excellence! He's also a great parts getter.
Location Info: 2547 Loganville Highway Grayson, GA 30017