About Christian Brothers Grayson, GA
Christian Brothers Automotive Grayson is your neighborhood expert for all auto repairs and services.

Kevin Cronic opened Christian Brothers Automotive Grayson in June 2011. Upon earning a B.S. degree in Political Science from Georgia Southern University, Kevin spent almost 20 years in the home building industry. While working he went on to earn an M.B.A. from Georgia State. He worked in Gwinnett County as a District Sales Manager for R.C.S. and then Builder's Specialties. With the demise of the residential market he sought out an affable business model which would allow him to apply his personal level of resolve to taking care of customers. While working with the home builders in the Suwanee area, he noticed the Christian Brothers and investigated the franchise. Kevin has a passion for people and a love for cars and trucks. He believes that doing whatever it takes to build long-term customer relationships is the key to any successful business. He and his wife Tricia have two daughters, Carley and Katie, and spend most of their time involved with the girl's activities and with their extended family and friends. They truly feel blessed to have a business they can call their own in a community they love.
Meet our Friendly Staff
Service Manager: Todd Rock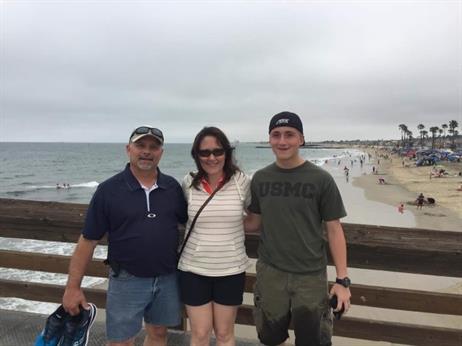 Todd Rock has been with Christian Brothers since 2002. Born in Jacksonville, North Carolina at Camp LeJeune Marine Corps Base, Todd grew up in Anaheim, California. He attended technical school in Phoenix, Arizona, and then he enrolled in the "School of Hard Knocks." Todd is an ASE Master Certified Automotive Technician, and his extensive automotive knowledge makes him a great asset as one of our Service Advisors. Todd has been married to his wife Valerie for 11 years. He has three children, Rene, Leslie, and Cooper and four grandchildren named Marley, Jeremiah, Benjamin, and William. In his spare time Todd enjoys hunting, fishing, and baking. As a matter of fact, he is our official in-house birthday cake baker for our team!
Service Manager: Jay Jolley
L1 Master Technician: David Welty
Master Technician: Bill Kieler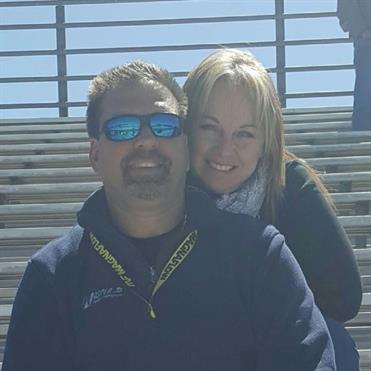 Born in Hollywood, Florida, and raised in Miramar, Florida, Bill Kieler has been with Christian Brothers Grayson for eight months and is one of our valued technicians. With his ASE Master Certification, Infiniti Master Certification, and Ford 6.0/6.4 Certification, Bill has been in the automotive industry for 26 years. Bill has been married to his lovely wife Cheryl for the last nine years. He has five children: CJ (24), Gino (21), Shelby (20), Blake (18), and Dylan (16). In addition to his 2-legged children, Bill and his wife also play parents to 9 dogs, 6 goats, and 5 chickens. When he's not being a small-time farmer, Bill enjoys boating, drag racing, and the excitement of fast cars.
General Service Technician: Hayden Pierre
Technician: Diana Castrejon-Banos
Technician: Josh Ramsey
Driver: Jerry Cameron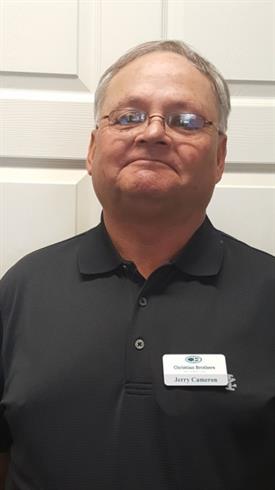 Jerry Cameron is a driver here at Christian Brothers. He has been with the company for seven months. Born in Denver, Colorado and in the same region, Jerry graduated from the University of Northern Colorado and then studied in the Monfort School of Business. He worked as a semi driver for thirteen years and formerly worked in the transportation of refrigerated milk. Jerry has been married for over 28 years and has three daughters, all of whom were born on various holidays! Jerry enjoys studying South American culture, playing golf, and hiking. When asked what special honors he has received, Jerry's response was, "To be selected by our God and serve him to my best efforts."
Driver: Barry Turner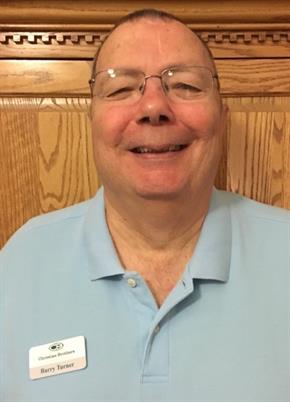 Barry Turner is a driver here at Christian Brothers Grayson. He has been with the company for only seven months, but he has been a great addition to our team. Born in Atlanta, Georgia, and raised in Decatur, Barry retired from Hobart Sales & Service after 25 years. He has been married to his wife Becky for over 25 years, and they have a daughter and son. For fun, Barry and his wife love to travel to different places and spend time with their granddaughter, Ivy.
Location Info: 2547 Loganville Highway Grayson, GA 30017