What to Expect With a Brake Service
1. Schedule Your Appointment
Whether scheduling online or over the phone be sure and let us know what you're experiencing so we can provide fast and accurate service advice.
2. Diagnostics and Inspections
Drop off your vehicle and the shop will get to work with inspections and diagnostics using the same equipment as the manufacturers to determine issues and next steps.
3. Digital Vehicle Inspection Report and Estimate
Following the diagnosis we will text you a digital vehicle inspection report, containing pictures and videos of our findings and recommendations.
4. Review and Approval
A service advisor will reach out to walk you through the findings and recommendations to determine how you would like to proceed, or you can approve work directly in your DVI.
5. Work Performed or Scheduled
Most work can be completed immediately, or scheduled based on parts and customer availability.
Call For a Quote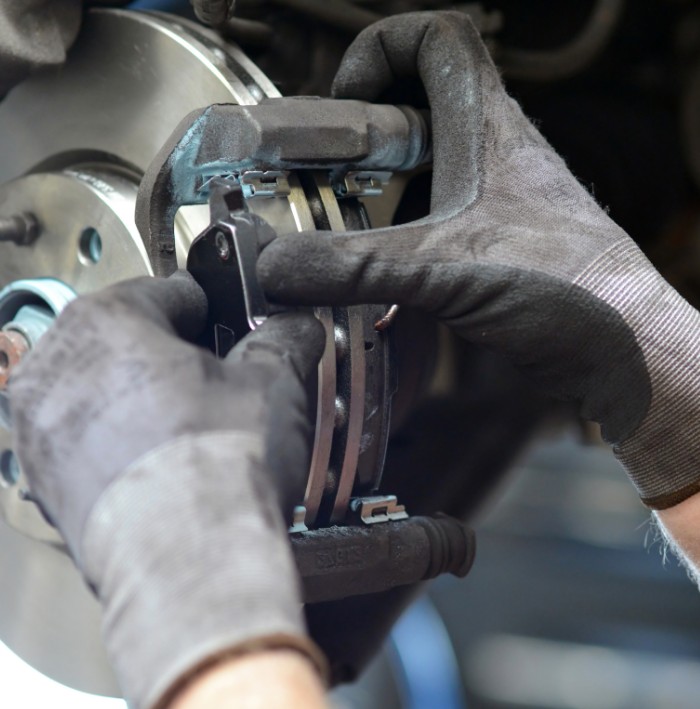 Symptoms and causes of brake problems
Brake failure can cause several symptoms, including:
Audible squeaking
The grinding and stopping process
Shocked column
Unstable pedal
You are pulling your vehicle to one side when you break
High vehicle wobbling or vibrations in your car
Weaken brake pads and rotors are the leading causes of brake problems. In addition to slowing vehicles down, brake pads disperse heat from rotors so they don't overheat. Brakes function as a result of both pieces. We can replace any of these pieces that are damaged.
Low brake fluid levels can also cause brake problems. Using the brake pedal will slow your car down or stop it. Corrosion-free and corrosion-protected metal components make up your brake system.
The role we play in helping
A thorough brake service is performed after any problems are identified and corrected.
Our brake inspection looks for the following things:
Brake pads thickness
The calipers
Assessment of the level and condition of the hydraulic fluid in the brakes
It is important to check brake hoses regularly for wear and tear
The brake hardware
Wear on your rotors
We break down all repair costs upfront, including parts and labor. You will always be required to consent to any repairs on your vehicle.
Maintaining and inspecting your car
The pads and rotors of your brakes can last longer if you maintain them and change your driving habits. Replace your brake fluid according to manufacturer's instructions if you experience any brake-related symptoms. Make sure your vehicle isn't overloaded or slowed down by stop-and-go traffic.
Why Choose Christian Brothers Automotive?
At Christian Brothers Automotive of Brannon Crossing, our mission is to change your perspective on auto maintenance and repair. Our goal is to always exceed your expectations in order to deliver the Nice Difference® and love our neighbors as ourselves. Included are the following commitments:
A certified technician.
Shuttle service is complimentary.
We back our vehicle with a 3 year, 36,000 mile warranty.
Courtesy inspections are available on every visit.
Beverages and wifi are free.
Shuttle service is provided within a three- to five-mile radius of the shop. Get more information by contacting our store
The ability to partner with our customers is one of our greatest strengths. Our team of automotive experts treats every vehicle with the utmost care. Every step of the repair process is thoroughly and transparently explained by the Service Team. Our recommendation will not be followed if you do not agree with it.
Need your Brakes serviced in Nicholasville? Turn to the professionals at Christian Brothers Automotive. Call us today at (859) 788-3353 or schedule an appointment online.
Read More
Read Less
FAQs
Have more Questions?
Our friendly auto service experts have the answers.
Call your local Christian Brothers Automotive car shop today
Hear What Our Customers Had to Say About Us
"I liked the customer service and going above and beyond to make sure I was comfortable while waiting in the store for my vehicle work to be done, specifically being offered a nice hot coffee with creamer."

- J.L.
Read More Testimonials