What to Expect With Engine Services
1. Schedule Your Appointment
Whether scheduling online or over the phone be sure and let us know what you're experiencing so we can provide fast and accurate service advice.
2. Diagnostics and Inspections
Drop off your vehicle and the shop will get to work with inspections and diagnostics using the same equipment as the manufacturers to determine issues and next steps.
3. Digital Vehicle Inspection Report and Estimate
Following the diagnosis we will text you a digital vehicle inspection report, containing pictures and videos of our findings and recommendations.
4. Review and Approval
A service advisor will reach out to walk you through the findings and recommendations to determine how you would like to proceed, or you can approve work directly in your DVI.
5. Work Performed or Scheduled
Most work can be completed immediately, or scheduled based on parts and customer availability.
Call For a Quote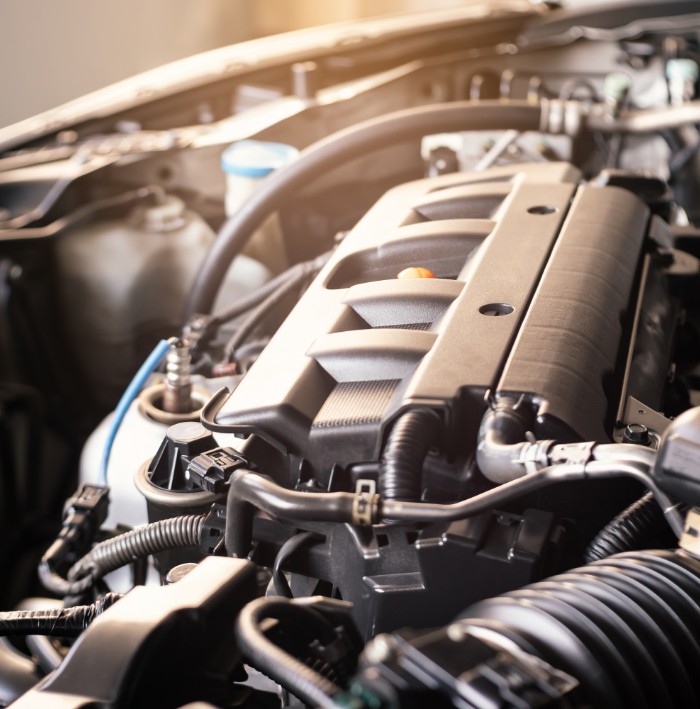 Early Warning Signs of Engine Trouble
If you want to ensure the longevity and performance of your vehicle's engine, it's essential to stay vigilant for potential warning signs.
Catching issues early can save you from costly repairs down the line. Keep an eye out for:
Oil Leaks: Spotting oil pooling beneath your car is a clear indicator that something is amiss. Neglected maintenance can lead to seal deterioration, causing leaks that compromise engine performance.
Strange Noises: Unusual sounds such as knocking, grinding, or excessive vibrations can indicate underlying engine problems that require immediate attention.
Decreased Performance: If your vehicle's acceleration, power, or fuel efficiency has noticeably decreased, it might be a sign of engine trouble.
Excessive Exhaust Smoke: Abnormal amounts of smoke from the exhaust could indicate issues with the engine's combustion process or other internal problems.
Don't ignore these early warning signs. If you're in Nicholasville, KY, or the surrounding areas, bring your vehicle to Christian Brothers Automotive Brannon Crossing for a thorough engine inspection.
Our skilled technicians have the expertise to diagnose and address engine issues promptly, helping you avoid more extensive repairs and ensuring your vehicle's reliability on the roads of Nicholasville and beyond!
Timely Timing Components Care
A critical aspect of engine service is the maintenance of timing components. These components ensure that your engine's valves open and close precisely. Over time, wear and tear can compromise their performance. At Christian Brothers Automotive Brannon Crossing, we specialize in replacing these components, keeping your engine running like clockwork.
Comprehensive Engine Care
Our engine services include a range of crucial procedures designed to extend your engine's lifespan and keep your vehicle running optimally:
Spark Plug Replacement
Inspection of Spark Plug Wires
Thorough Assessment of All Engine Components
Air and Fuel Filter Replacement as Needed
As part of the Nicholasville community, we take pride in being your trusted partners in automotive care. Our skilled technicians are adept at resolving a variety of engine problems, including issues with the ignition system, ignition wires, crankcase, fuel pump, water pump, and sensors.
We are dedicated to upholding the values of honesty, skill, and compassion in all our interactions.
Engine Replacement
At Christian Brothers Automotive Brannon Crossing, we understand the importance of having a reliable engine in your vehicle. If your engine has failed, our team of expert mechanics can replace it with a brand new one. We use only high-quality parts and our technicians are trained to work on all types of engines.
Need ​Engine Services in Nicholasville? Turn to the professionals at Christian Brothers Automotive. Call us today at (859) 788-3353 or schedule an appointment online.
Read More
Read Less
FAQs
Q. "Why is my engine misfiring?"

An issue with your ignition system, fuel system, or another mechanical error can cause your engine to misfire. If your engine is misfiring, it is best to have your vehicle looked at immediately. Click here to learn more about engine misfires and their causes.

Q. "Why is my engine overheating?"

Q. "What to do if your check engine light turns on?"

We recommend heading to your local auto shop as soon as you are able. This is typically a sign that there is an abnormality within your engine.

Q. "Do you offer a shuttle service?"

Yes! we understand you have a full schedule. Whether you need to get to work, school, or need to attend to other responsibilities, we can take you where you need to go. Click here to learn more.

Q. "Do you offer a warranty?"

As part of our Nice difference.® commitment to providing our customers the best auto service experience possible, we also offer a3-year/36,000-mile warranty on all the work that we do. We offer this warranty at every Christian Brothers Automotive nationwide, and it will be honored at any location, regardless of which branch did the initial work.

Q. "Can you provide service under my extended warranty?"

Yes. At Christian Brothers Automotive, we work with all major extended warranty providers to make needed repairs for our customers. If you have an extended warranty, you can discuss your carrier with our team when scheduling an appointment and confirm that the work will be covered. You can find a partial list of the extended warranty companies we work with here.
Have more Questions?
Our friendly auto service experts have the answers.
Call your local Christian Brothers Automotive car shop today
Hear What Our Customers Had to Say About Us
"I liked the customer service and going above and beyond to make sure I was comfortable while waiting in the store for my vehicle work to be done, specifically being offered a nice hot coffee with creamer."

- J.L.
Read More Testimonials