What to Expect With a Brake Service
1. Schedule Your Appointment
Whether scheduling online or over the phone be sure and let us know what you're experiencing so we can provide fast and accurate service advice.
2. Diagnostics and Inspections
Drop off your vehicle and the shop will get to work with inspections and diagnostics using the same equipment as the manufacturers to determine issues and next steps.
3. Digital Vehicle Inspection Report and Estimate
Following the diagnosis we will text you a digital vehicle inspection report, containing pictures and videos of our findings and recommendations.
4. Review and Approval
A service advisor will reach out to walk you through the findings and recommendations to determine how you would like to proceed, or you can approve work directly in your DVI.
5. Work Performed or Scheduled
Most work can be completed immediately, or scheduled based on parts and customer availability.
Call For a Quote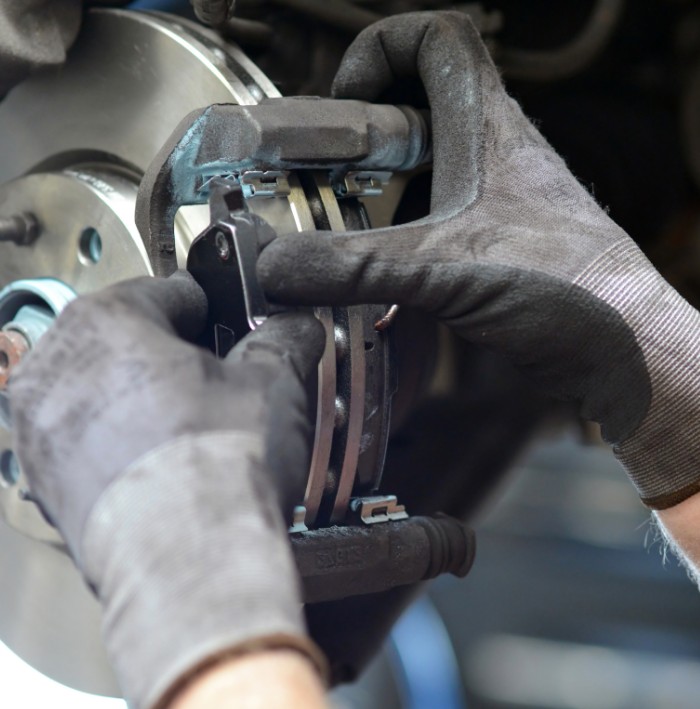 Recognizing Common Brake Problems and Warning Signs
Your vehicle communicates through various warning signs when your brakes require attention. Stay vigilant for these indications of brake issues:
Squealing or squeaking sounds
Grinding sensations when coming to a stop
Shaking or vibrations in the steering column
Spongy brake pedal
Vehicle pulling to one side during braking
Wobbling or vibrations at highway speeds
Common brake problems often stem from worn brake pads or rotors. Brake pads generate friction to slow down your vehicle, while rotors dissipate heat to prevent overheating. These components play a crucial role in maintaining optimal brake performance. Should either of these parts be damaged, our skilled technicians can promptly replace them.
Low brake fluid levels can also contribute to brake problems. Brake fluid amplifies the force you apply to the brake pedal, allowing your vehicle to slow down or stop effectively. Additionally, it protects the internal metal components of your brakes from corrosion.
How We Can Assist You
As your trusted automotive care partner, we provide comprehensive brake services tailored to your specific needs. Our process includes a thorough inspection to identify and address any brake related issues.
During our meticulous brake inspection, we assess the following components:
Brake pad thickness
Calipers
Brake/hydraulic fluid level and condition
Brake hoses (regular checks for wear and tear)
Brake hardware
Rotor wear
Transparency and Your Choices
We prioritize transparency in our services and aim to empower you to make informed decisions. Before servicing your vehicle, we provide an upfront summary of the recommended repairs, complete with a detailed breakdown of parts and labor costs. Your vehicle repairs are always your choice, and we will never proceed without your consent.
Driving Habits and Preventative Maintenance
Preserving the lifespan of your brakes, including pads and rotors, involves regular maintenance and mindful driving habits. Promptly schedule service when you notice any brake-related symptoms. Additionally, follow the brake fluid replacement schedule recommended by your vehicle's manufacturer. Minimizing stop-and-go traffic and reducing vehicle load can help reduce wear and tear on your brakes.
Schedule Your Brake Service Today
Don't compromise on your safety. Call your local Christian Brothers Automotive Bradenton shop in Bradenton today to schedule your brake service. Experience our exceptional care and enjoy the peace of mind that comes with reliable brakes on the roads of Bradenton.
Need your ​Brakes serviced in Bradenton? Turn to the professionals at Christian Brothers Automotive. Call us today at (941) 877-3705 or schedule an appointment online.
Read More
Read Less
FAQs
Have more Questions?
Our friendly auto service experts have the answers.
Call your local Christian Brothers Automotive car shop today
Hear What Our Customers Had to Say About Us
"I liked the customer service and going above and beyond to make sure I was comfortable while waiting in the store for my vehicle work to be done, specifically being offered a nice hot coffee with creamer."

- J.L.
Read More Testimonials