No Detail Is Too Small in Auto Repair
Discovering the correct cause and correction for your vehicle's issue can be a tricky thing sometimes. Even with the addition of so many computers on vehicles, it still takes a talented, trained auto technician to search through the data to determine a root cause. As much as we would love to believe otherwise, there is still only so much the computers can tell us. Human intelligence and experience is necessary to determine the root cause of a complaint on a malfunctioning vehicle – and there's no detail too minor to leave unspoken when discussing your concerns with your local Bedford auto repair shop.
One way you can actively participate in getting to the correct diagnosis is to provide full disclosure of all the symptomatic history and answering questions like:
What sounds did it make?
Is it only in the morning when the vehicle is cold?
Does it happen every time or is it intermittent?
Does it happen when you are backing up or moving forward?
How fast were you going when the symptom occurred?
Who is the main driver of the vehicle?
Is it a daily commuter vehicle or just driven on the weekend?
It's All in the Details.... No Detail is Too Small in Auto Repair
We recently had a vehicle come in on a tow truck. It had overheated and leaked a significant amount of coolant in the engine compartment. The technician working on it ran through his standard barrage of tests. Nothing was apparent right away that caused the leak or overheating. Test drives did nothing to shed any light on the cause. He was getting a bit frazzled trying to figure out what could cause the problem. That is, until a further conversation took place with the customer. It was then revealed that the tow truck driver found a leak in the neck of the radiator and completed a temporary fix on it so he could start it and get it up on the tow truck. There was just enough of a crack to release coolant when the car got to a high enough operating temperature. But it was covered up by the temporary fix. The technician was able to identify the correction within minutes after the root cause was discovered.
The tow truck driver forgot to tell the front counter person about the temporary fix. The driver of the vehicle did not realize the significance of the facts and failed to mention those details. An hour of testing and frustration could have been easily avoided if full disclosure would have happened.
It is easy to feel overwhelmed or confused by what our vehicles are doing. Let me encourage you to not let that stop you from describing everything the vehicle is doing when the problem is occurring. It is not unusual to hear sounds emanating from our front counter that would rival any Hollywood sound production. Wham, clunk, boing, ding, thump, k-Chang, ding-a-ling-a-ling are all acceptable terms in our world of automotive repair.
So the next time you are dropping off your vehicle at our Bedford auto repair shop, do not be surprised if you witness a perfectly sane person twirling around the lobby, wildly waiving their arms, and clucking like an exotic animal from the wilds of the Congo. They are simply fully disclosing their car problems.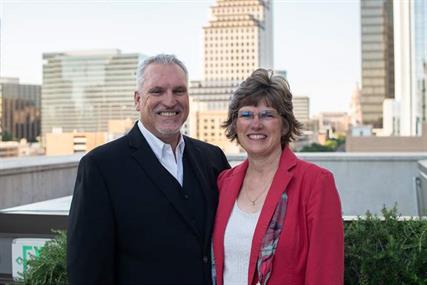 Posted By
Bobby & Sandy Williams, Christian Brothers Automotive Bedford
Categories: