About Christian Brothers Woodstock, GA
Christian Brothers Automotive is your neighborhood expert for all auto repairs and service!
Service Manager: Nathan Branom
Nathan was born in Pensacola, Florida and lived in various parts of Florida for a number of years. He moved to Georgia in the late 1990's. He has been in the automotive field for 9 years and specializes in customer relations, fixing Mustangs, specifically anything performance related. In his spare time he enjoys being with his family and working on his own vehicles.

Technician: Keith Roy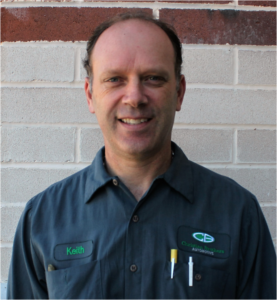 Keith was born in Rantoul Illinois, lived in Florida for the past 30 year and recently moved to Jasper Georgia in 2016. Keith has been in the auto industry for 30 years and is ASE certified. Keith is married with 1 daughter, Ashley. Keith's hobbies include home projects, cars and motorcycles.
Service Advisor: Ron Young
Ron was born in 1994 in the lively city New Orleans, LA. He moved with his incredible family in 2010 to Georgia but still has a lot of family living in the Big Easy. He currently lives in Kennesaw with his longtime girlfriend Ebony and his dog Indy 500 a Pitbull mix who has the most soulful eyes.W hen not pursuing his automotive career Ron enjoys hanging out with friends, working out, and reading books on a variety of subjects
Technician: Michael Robinson
Born in 2000 in Calhoun, GA Michael has lived in Georgia his entire life. Michael loves to travel and has seen 49 of the 50 states with Hawaii being the last state on his bucket list. He currently lives locally with his fiance Paris and his family living close by. Michael is also EMT certified and his current hobbies include doing medical research and hiking.
Technician: Patrick Nelson
Patrick is a New Jersey native who moved down to Georgia last year to escape the cold and pursue his passion with automobiles. He currently resides in Woodstock with his girlfriend Traci and dog Jughead. When he's not using his spare time to work on cars he enjoys playing video games and can be found bowling at any number of bowling centers while seeking the elusive perfect 300 game
Customer Relations:
Jackson "Lightning Bolt" Branom

Jackson passed away in his sleep on September 9, 2019. Thank you to everyone for your kind words and memories shared. We miss him every day.
Location Info: 1930 Eagle Dr Woodstock, GA 30189