Indian Trail Oil Change Services
Professional Oil Changes to Keep Your Vehicle Running Smoothly
Rely on Christian Brothers Automotive Indian Trail for reliable and efficient oil change services that keep your vehicle in optimal condition. Remember, regular oil changes are essential for the strength and durability of your engine. Trust us to provide top-notch oil change services that ensure the longevity of your vehicle.
To learn more about our oil change services in Indian Trail, call our technicians at (704) 675-7776.
Our Oil Change Service Process
Our comprehensive oil change service begins with a detailed assessment of your vehicle. Our skilled technicians check for oil levels, oil quality, and overall state. Additionally, your oil filter undergoes inspection, and if required, we recommend its replacement.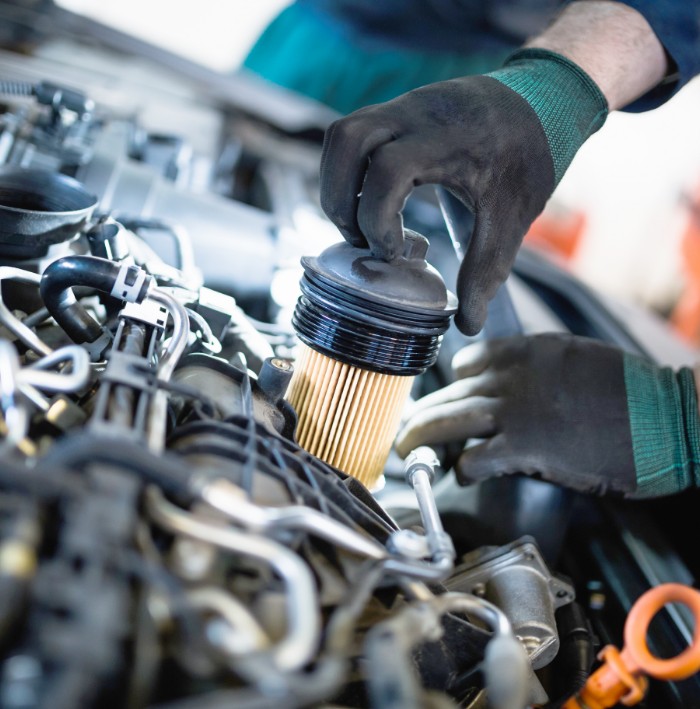 During the oil and filter change service, our experts drain the old oil from your car, refill it with top-grade oil, and install a new oil filter. This guarantees that your engine receives the purest and most efficient lubrication.
Trustworthy and Reliable Oil Changes
At Christian Brothers Automotive Indian Trail, we recognize the significance of regular oil change services in preserving the efficiency and lifespan of your vehicle. Our adept technicians are devoted to delivering trustworthy and reliable oil changes that you can rely on.
Why choose our oil change services?
Expertise: Our technicians possess extensive training and knowledge in executing oil changes for all types of vehicles. They have the proficiency to advise the appropriate type of oil and filter suitable for your specific vehicle.
Quality Products: We employ only superior-grade oils and filters that meet or surpass the manufacturer's guidelines. This ensures optimal lubrication and protection for your engine.
Convenience: We aim to make the oil change process as effortless as possible. You can book an appointment online or over the phone, and we'll accommodate your bustling schedule to carry out your oil change efficiently.
Customer Satisfaction: Our primary focus is on customer satisfaction. We make the effort to understand your concerns, answer your questions, and make sure you are fully content with our service.
Don't overlook the wellbeing of your vehicle. Rely on Christian Brothers Automotive Indian Trail for consistent and professional oil change services. Get in touch with us now to arrange your upcoming oil change!
The Importance of Regular Oil Changes
Regular oil changes are crucial for the longevity and optimal performance of your vehicle. The oil in a car functions as the lifeblood of the engine, lubricating crucial components and reducing friction that can lead to wear and tear. Over time, oil breaks down and can become contaminated with dust, dirt, and debris from the engine as well as the environment. These impurities can cause the oil to become less effective as a lubricant, leading to faster wear on engine parts. By changing your oil regularly, you are ensuring that your engine is protected, and you're maintaining the efficiency, reliability, and performance of your vehicle.
Don't neglect the importance of regular oil changes. Schedule an appointment at Christian Brothers Automotive Indian Trail today and let us take care of your vehicle's oil change needs. Your car will thank you!