About Christian Brothers Automotive Avon
Meet the owner
Kevin Kaschube and his family are the proud owners of Christian Brothers Automotive in Avon. At Christian Brothers, we seek to glorify God by providing ethical and excellent automotive repair service for our guests, in accordance with our motto from Mathew 22:39, "Love your neighbor as yourself". The Kaschube family is passionate about serving the community and showing the love of God in a real and tangible way.
A Journey of Faith in the Automotive Industry
"I earned an automotive/diesel technology degree from Ohio Technical College continuing my training with BMW in their BMW Master Technician Training Program. I worked for several years as an ASE Master Certified Mechanic in an independent repair shop and BMW dealerships. I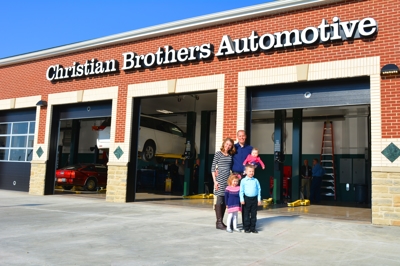 decided to earn a bachelor's degree in electrical engineering from The Ohio State University. At OSU, I worked in the Center for Automotive Research department, earning 2 land speed records in excess of 300 mph with a hydrogen fuel cell and lithium ion battery powered car called the Buckeye Bullet. I also completed an internship at BMW of North America in their product development area.
Despite my passion for the automotive industry, I decided to move back to the Cleveland area to be near family after graduating from OSU. While working as an electrical engineer for ArcelorMittal Steel in Cleveland, I was afforded the opportunity to earn a MBA at Baldwin Wallace University. While earning my MBA and studying the book of Exodus with Bible Study Fellowship (BSF), God began to lead and prepare me for a Christian Brother's franchise... My passion for the automotive industry and desire to faithfully serve and witness for God made Christian Brother's Automotive an exciting opportunity." -Kevin Kaschube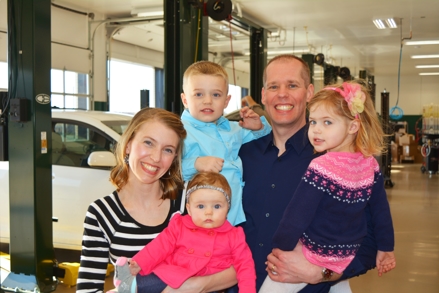 The Kaschubes have three wonderful children and are very involved in their home church. Annie serves as organist, children's choir director, and hand bell director at Westlake United Methodist Church while Kevin serves as in the senior high school ministry.