About Christian Brothers - Acworth
Christian Brothers Acworth, GA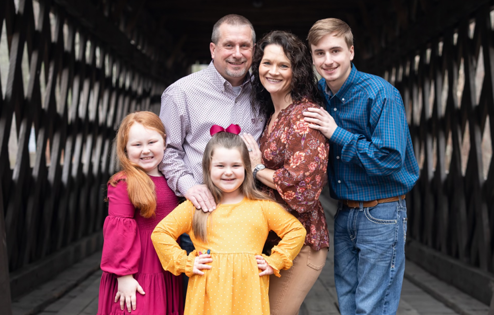 My name is Chris Bundrick and my wife is Nikki. We are blessed to have 3 children. I was born and raised in a small town in South Carolina. My wife was born and raised right here in Georgia. I have been in the automotive industry since 1999. I spent years working in dealerships at various levels. I had always dreamed of owning my own automotive business that truly serves our guests and has the guest's best interest at heart. My passion is giving back to the community and helping people that are in need. That is why I feel blessed to have had the opportunity to join Christian Brothers Automotive, where we love our neighbors as ourselves. Ask for me when you come in! I would love to meet you and say hello!
I look forward to meeting you soon!
Christian Brothers Automotive is your neighborhood expert for all auto repairs and services.
Our expert, ASE-certified technicians care about every car that visits our shop, and we offer you a complimentary Courtesy Inspection on every visit. No work is ever performed without your permission and you will always be informed about your car in language that's easy to understand. No technical jargon here.
For a car repair experience that's clean, courteous and caring, choose your neighborhood Christian Brothers Automotive. But don't take our word for it. Take a look at reviews from real customers at our shop and those around the country. Every visit to Christian Brothers should end in a happy car and a happy customer.
Christian Brothers Automotive offers auto repair service and maintenance for every vehicle. Gas or diesel, foreign or domestic, car or truck – no matter the vehicle, we have the expertise and experience to fix it right the first time. We have the same manufacturer recommended equipment and diagnostic tools as the dealerships, but the local ties and industry partnerships to often offer better prices.
All locations are independently owned and operated and the owner is on site. Speak directly with the owner about your car repairs. We know you have a choice in car care – thanks for considering Christian Brothers Automotive. Schedule an appointment today or send your questions to our experts.
Location Info: 3408 Cobb Parkway NW, Acworth, GA 30101