What to Expect With Engine Services
1. Schedule Your Appointment
Whether scheduling online or over the phone be sure and let us know what you're experiencing so we can provide fast and accurate service advice.
2. Diagnostics and Inspections
Drop off your vehicle and the shop will get to work with inspections and diagnostics using the same equipment as the manufacturers to determine issues and next steps.
3. Digital Vehicle Inspection Report and Estimate
Following the diagnosis we will text you a digital vehicle inspection report, containing pictures and videos of our findings and recommendations.
4. Review and Approval
A service advisor will reach out to walk you through the findings and recommendations to determine how you would like to proceed, or you can approve work directly in your DVI.
5. Work Performed or Scheduled
Most work can be completed immediately, or scheduled based on parts and customer availability.
Call For a Quote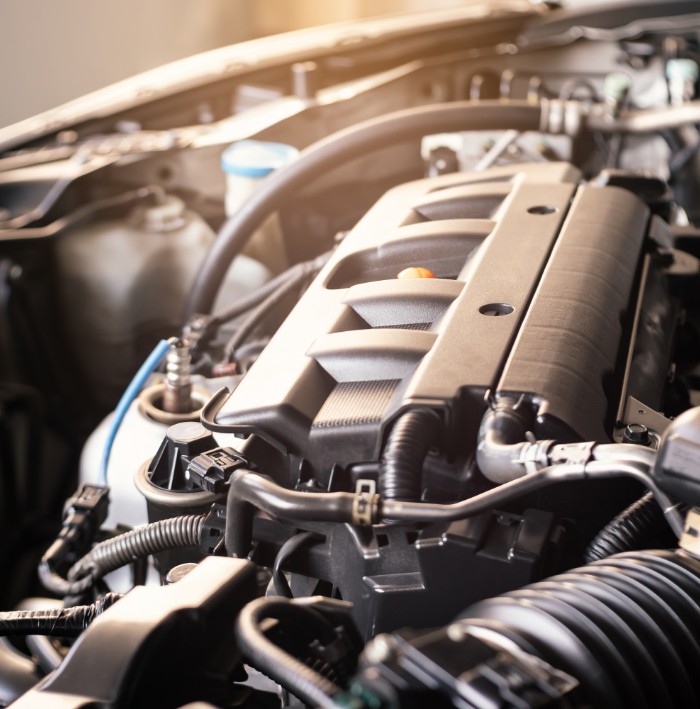 Diesel Engine Repairs
If something does go wrong with your engine, we have the necessary tools to diagnose and repair almost any issue. During your repairs, use the free WiFi in our comfortable lobby or get a ride back to your home or office in our courtesy shuttle. Throughout the process, your technician will explain the full scope of your repairs.
Christian Brothers technicians work hard to provide high-quality repair work that will be the best for the long-term performance of your car. We also back up each repair with a 24-month/24,000-mile warranty.
Christian Brothers
Visit Christian Brothers for all your diesel needs in Grayson, including repairs and maintenance. We'll take great care of your car or truck so it will take you wherever you need to go.
Need ​Diesel Services in Grayson? Turn to the professionals at Christian Brothers Automotive. Call us today at (678) 820-5504 or schedule an appointment online.
Read More
Read Less
FAQs
Q. "Do you offer a warranty?"

As part of our Nice difference.® commitment to providing our customers the best auto service experience possible, we also offer a 3-year/36,000-mile warranty on all the work that we do. We offer this warranty at every Christian Brothers Automotive nationwide, and it will be honored at any location, regardless of which branch did the initial work.

Q. "What is a Digital Vehicle Inspection?"

With a complimentary Digital Vehicle Inspection (DVI) on every visit, you'll see firsthand photos of your vehicle from under the hood. We'll let you know if everything is functioning properly or if there are any areas of concern. You can even approve or deny our service recommendations, all straight from your smartphone, or you can, of course, give us a call and we'll explain our findings in further detail.

Q. "Can you provide service under my extended warranty?"

Yes. At Christian Brothers Automotive, we work with all major extended warranty providers to make needed repairs for our customers. If you have an extended warranty, you can discuss your carrier with our team when scheduling an appointment and confirm that the work will be covered. You can find a partial list of the extended warranty companies we work with here.

Q. "My car is make x and model x. Can you help me?"

Yes! Christian Brothers Automotive has been providing reliable car maintenance and repair for over 40 years. Over that time, our professionals and ASE-certified technicians have handled a vast range of makes and models, and they continue to navigate the forefront of the auto industry's technologies. If you own a vehicle from a major American or foreign car maker, we are ready to service it.

Q. "Do you offer loaner vehicles or a shuttle service?"

We understand you have a full schedule. Whether you need to get to work, school, or need to attend to other responsibilities, we can take you where you need to go and even pick you up and bring you back.. Just select the shuttle service option when scheduling or let the service writer know when you call to make your appointment. For more information on our free shuttles, click here.

Q. "Can I bring my own parts?"

Yes, although we will not be able to offer our 3-year/36,000-mile warranty on these parts. Please reference this in your appointment details in the scheduler or when calling to make your appointment to ensure the shop is aware of your plans.
Have more Questions?
Our friendly auto service experts have the answers.
Call your local Christian Brothers Automotive car shop today
Hear What Our Customers Had to Say About Us
"I liked the customer service and going above and beyond to make sure I was comfortable while waiting in the store for my vehicle work to be done, specifically being offered a nice hot coffee with creamer."

- J.L.
Read More Testimonials