Community Involvement in White Rock
Benevolence at Christian Brothers Automotive White Rock
Eight years ago, our auto shop became involved in a tradition of providing free oil changes for single moms. We performed 138 free oil changes at a retail value of $5,520 in the first 3 years. We never enter the names or info into our database, as we want the service to be pure ministry. Our vendors donate oil, filters, and accessories. Our staff volunteer their time. And community volunteers wash the vehicles after service is complete. In 2011, we added free hot dogs and a bounce house for the kids.
Jim and Becky Foster also set up a 501c3 tax free corporation in order to further assist the needy throughout the year. When our customers want to sell or trade in their car, we offer the option to donate the car to us, and in return they receive a tax free donation receipt based on Kelly Blue Book and our expert opinion of value.
A total of six cars were donated in the first year. Three of which were fixed and given to needy families, the other three were fixed and sold. The money is placed into the tax free corporation, and families who own cars but can not afford repairs are donated the full cost of of their service bill. In year one, total Value was over $16,000.
Since the programs inception, our faithful customers have continued to donate cars. We provided a vehicle to a pastor in Plano, a young college bound student whose father with cancer had lost his job, and most recently, victims of Hurricane Harvey in the Victoria area near Houston.
Altogether, in 9 years, our customers and corporate leaders have donated over $120,000 to help others. We are proud to include YOU in this worthy ministry of the work of God's Church Body.
Church of Christ and Watermark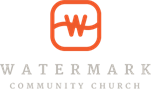 We are also involved with a local church who has a "pit crew", volunteers of the church body who perform these same services for their widows and single moms. We volunteer the building, they provide the muscle to do the work. They supply their own oil, filters, and supplies. We have done over 450 free oil changes from September, 2011 to June, 2018. No actual money was donated, only the personal time of the owner and use of the shop on Saturdays every four months.
KTLY

Every year the Dallas area Christian Brothers stores (30 in total) participate with a local radio station to fulfill Christmas wishes for needy families, fixing up their vehicles and helping with presents and paying bills. Altogether, the CBA family donated $10,000 for the 2011 Christmas season. In the past seven years the Dallas Group also participated in fixing cars for single moms, sometimes dads, widows, and other needy persons.