What to Expect With a Brake Service
1. Schedule Your Appointment
Whether scheduling online or over the phone be sure and let us know what you're experiencing so we can provide fast and accurate service advice.
2. Diagnostics and Inspections
Drop off your vehicle and the shop will get to work with inspections and diagnostics using the same equipment as the manufacturers to determine issues and next steps.
3. Digital Vehicle Inspection Report and Estimate
Following the diagnosis we will text you a digital vehicle inspection report, containing pictures and videos of our findings and recommendations.
4. Review and Approval
A service advisor will reach out to walk you through the findings and recommendations to determine how you would like to proceed, or you can approve work directly in your DVI.
5. Work Performed or Scheduled
Most work can be completed immediately, or scheduled based on parts and customer availability.
Call For a Quote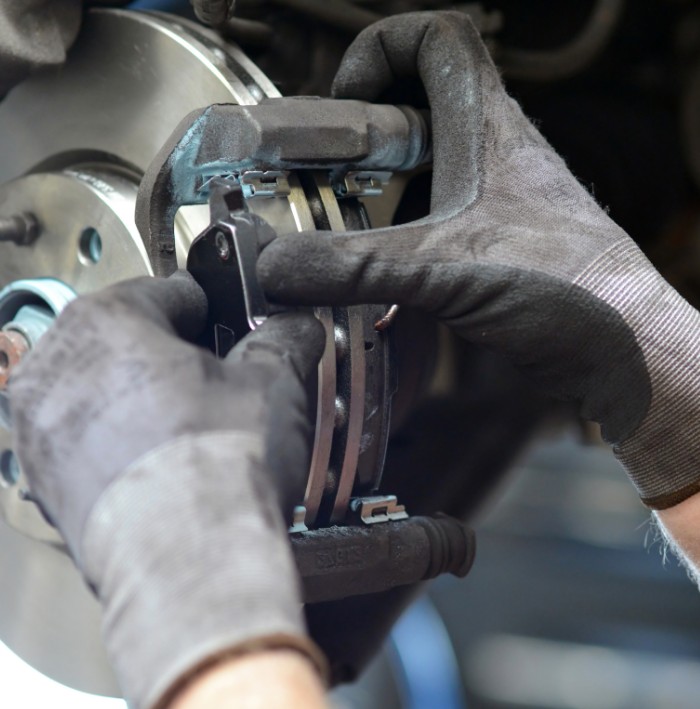 How Christian Brothers Automotive Can Help
Common Brake Issues
If your brakes are malfunctioning, you will notice a variety of symptoms, including:
The sound of something squealing or squeaking
GRINDING WHEN STOPPING
THE BRAKE PEDAL IS SPONGY
WHEN YOU BRAKE, YOUR VEHICLE pulls to one side
Driving at highway speeds causes your car to wobble or vibrate
The most common cause of brake problems is worn brake pads or rotors. To stop your vehicle, brake pads create friction and rotors disperse heat so that your brakes don't overheat. When it comes to functioning brakes, both pieces are essential. The good news is that if one of these pieces is damaged, our team at Christian Brothers Automotive Miramesa can replace it.
Your brakes may also be malfunctioning due to low brake fluid. This fluid is responsible for amplifying the force which you add to the brake system by pushing the pedal into the force which slows or stops your car. Moreover, it prevents corrosion on the internal metal components of your brakes.
How Our Team Can Help
During our brake service, we conduct an in-depth inspection before diagnosing and fixing any problems.
Our brake inspection includes the following checks:
THICKNESS OF BRAKE PADS
LEVEL AND CONDITION OF BRAKE/HYDRAULIC FLUID
WEAR AND TEAR ON BRAKE HOSES
The brake hardware
WEAR ON ROTORS
You will always receive an upfront breakdown of all the repairs that need to be made when servicing your vehicle. It is always your choice to have your vehicle repaired, and we will never do anything without your permission.
Why Partner With Christian Brothers Automotive Miramesa
At Christian Brothers Automotive Miramesa, we're committed to reshaping the way you think about auto repairs and service. We strive to consistently go above and beyond what you expect from an automotive shop by embracing the Nice Difference® and loving our neighbors as ourselves. The commitment consists of:
TECHNICIANS WHO ARE CERTIFIED.
INDUSTRY-LEADING WARRANTY: 3 YEARS / 36,000 MILES - whichever happens last.
ON EVERY VISIT, A FREE COURTESY INSPECTION IS PROVIDED.
WIRELESS ACCESS AND BEVERAGES ARE FREE.
Need your Brakes serviced in Cypress? Turn to the professionals at Christian Brothers Automotive. Call us today at (832) 251-7939 or schedule an appointment online.
Read More
Read Less
FAQs
Have more Questions?
Our friendly auto service experts have the answers.
Call your local Christian Brothers Automotive car shop today
Hear What Our Customers Had to Say About Us
"I liked the customer service and going above and beyond to make sure I was comfortable while waiting in the store for my vehicle work to be done, specifically being offered a nice hot coffee with creamer."

- J.L.
Read More Testimonials