Exhaust & Mufflers in Katy, TX
Need an Exhaust or Muffler Service? For sound and for function, our team has your solution.
Katy Exhaust & Muffler Services
Controlling Engine Noise & Maximizing Performance
We've all seen, heard, and even smelled those cars on the road – the ones that emit clouds of black smoke and unnecessary roar as they travel. Not only are they a little unsightly and unsoundly but they harm our environment while possibly harming their own engine's performance. Mufflers and exhaust systems stand in place to control the sound of your automobile, ensure the safety of passengers and those on the road, as well as better regulate the performance of your engine.
Often these systems need to be installed or repaired in order for a car to pass the smog test and become registered. Whether you're in it for this reason, or for the peak performance of your automobile, we at Christian Brothers Automotive Fulshear have your solution in Katy. Call our team of experienced mechanics today at (832) 648-1443 for services guaranteed to last you 24,000 miles or 24 months!

Service Warranty
All services are backed up with a service warranty.
Hear from our customers
Here's what our customers are saying about us in 2017:
"Couldn't Have Been More Pleased!!!"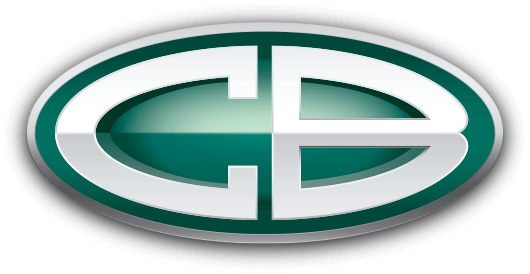 Committed to Sustainability

Committed to Sustainability

We want you to drive away from our facility confident in the fact that we've provided services that will truly last, instead of rushed or temporary fixes.

Expert Repair Services

Expert Repair Services

Our automotive technicians are specifically trained to locate, diagnose, and quickly solve your mechanical problem in a manner that lasts years down the road!

Locally Owned and Operated

Locally Owned and Operated

Though the Christian Brothers franchise has grown since 1982, it will always be owned and operated by individuals caring for their local community.

Complete Range of Automotive Services

Complete Range of Automotive Services

From tires to transmissions, oil changes to radiator repairs, we know how to service it all as expertly as possible. Your vehicle is in great hands with our team.

Clear Explanations of Work

Clear Explanations of Work

You deserve to know what we are doing on your vehicle and precisely why, before we do it. If you have any questions, we're happy to show you!

The Nice Difference

The Nice Difference

Our facilities are not like any others in the industry. Clean, comfortable, and convenient, you'll notice our Nice Difference from the moment you step in.
"Love your neighbor as yourself"
- Matthew 22:39