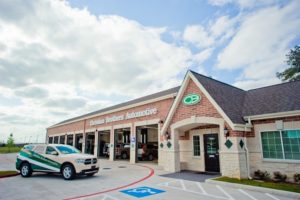 Car maintenance and repairs can be expensive, especially if you have a luxury vehicle such as a BMW or Mercedes. Most people dislike visiting their local Granbury auto repair shop because they're dreading a large bill or they're afraid of being taken advantage of. Customers at Christian Brothers Automotive in Granbury, TX enjoy the comfort of a knowledgeable, friendly staff that truly wants to help. Our technicians have a few tips on how you can get the most out of your next Granbury auto shop visit.
Explain the Automotive Problem Thoroughly
Most of the time you won't know exactly what's wrong with your car, no matter how much searching on the Internet you do. That's the technician's job. It's your job to give the technicians all of the information you have about what you've been experiencing with your car.
Some people may feel shy or think giving too much information may lead to a bigger bill. Nothing can be farther from the truth! You wouldn't visit your doctor and withhold important health information. The more descriptive you are, the faster the technicians will find and fix the issue.
Establish a Relationship with Your Auto Shop
People do business with people. You may prefer to have your hair cut by the same person every time because you trust that person or that person may know exactly how you like your haircut. The same goes for cars!
By taking your car to one auto repair location for all of your maintenance needs you're able to build a rapport with the mechanics and improve communication. Whenever you have auto maintenance need you'll be able to go in, be comfortable and know your car will be taken care of. It also helps to work with people that know your vehicle's maintenance history to better identify automotive problems.
At Christian Brothers Automotive Granbury, our technicians are always here to help. If you're looking for a local auto repair shop to help you get the most out of your maintenance visits, you've found the right place. Give us a call today if you have any auto repair questions or would like to schedule your next oil change!