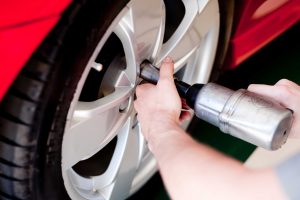 There are a lot of myths that surround tire rotations. Today, the ACE-certified technicians at Christian Brothers Automotive Alamo Heights share their knowledge and bust some of the most common tire rotation myths.
There's Only One Right Way to Rotate Your Tires
This just simply isn't true. There are multiple ways to rotate the tires on the vehicle. However, certain vehicles, such as those with same size directional or differently sized, non-directional tires and wheel should use a single rotation pattern.
If your car is a rear or four-wheel drive, our experts will rotate your tires in an X pattern. As for front-wheel drive, we'll bring your back tires to the front and switch your front tires to the right and left.
Have Your Tires Rotated After Every Oil Change
While it is true that you can't over-rotate your tires, it's not necessary to have them rotated with every oil change. It's generally recommended to rotate your tires every 6,000 to 8,000 miles. So, if you're changing your oil every 3,000 miles, you only need to rotate your tires with every other oil change.
Don't Worry About Your Spare Tire
If you have a full-size tire as a spare, then by all means, ask our technicians to include it in the rotation. We will replace the spare with which ever tire looks to be in the worst condition, making it the new spare. Doing this can help to lengthen the life of your tires significantly!
Expert Tire Rotation at Christian Brother Automotive Alamo Heights
At Christian Brothers Automotive Alamo Heights in San Antonio, Texas, our friendly auto repair experts will make sure all of your tires are in proper condition before rotating them. Schedule your tire rotation today and see the nice difference.